NEWS
Panel discussion of exclusive cooperation between iSchool system and Hudson Global Scholars
On the morning of March 31, the iSchool international integrated School system was honored to welcome Mr. Bruce Davis – A representative of Providence Country Day School (PCD), CEO of Hudson Global Scholars (HGS) – An education organization that is a partner in building the dual-degree American Baccalaureate Program at the International Integrated School System - iSchool.
Dual Diploma Program - The exclusive program built by iSchool and PCD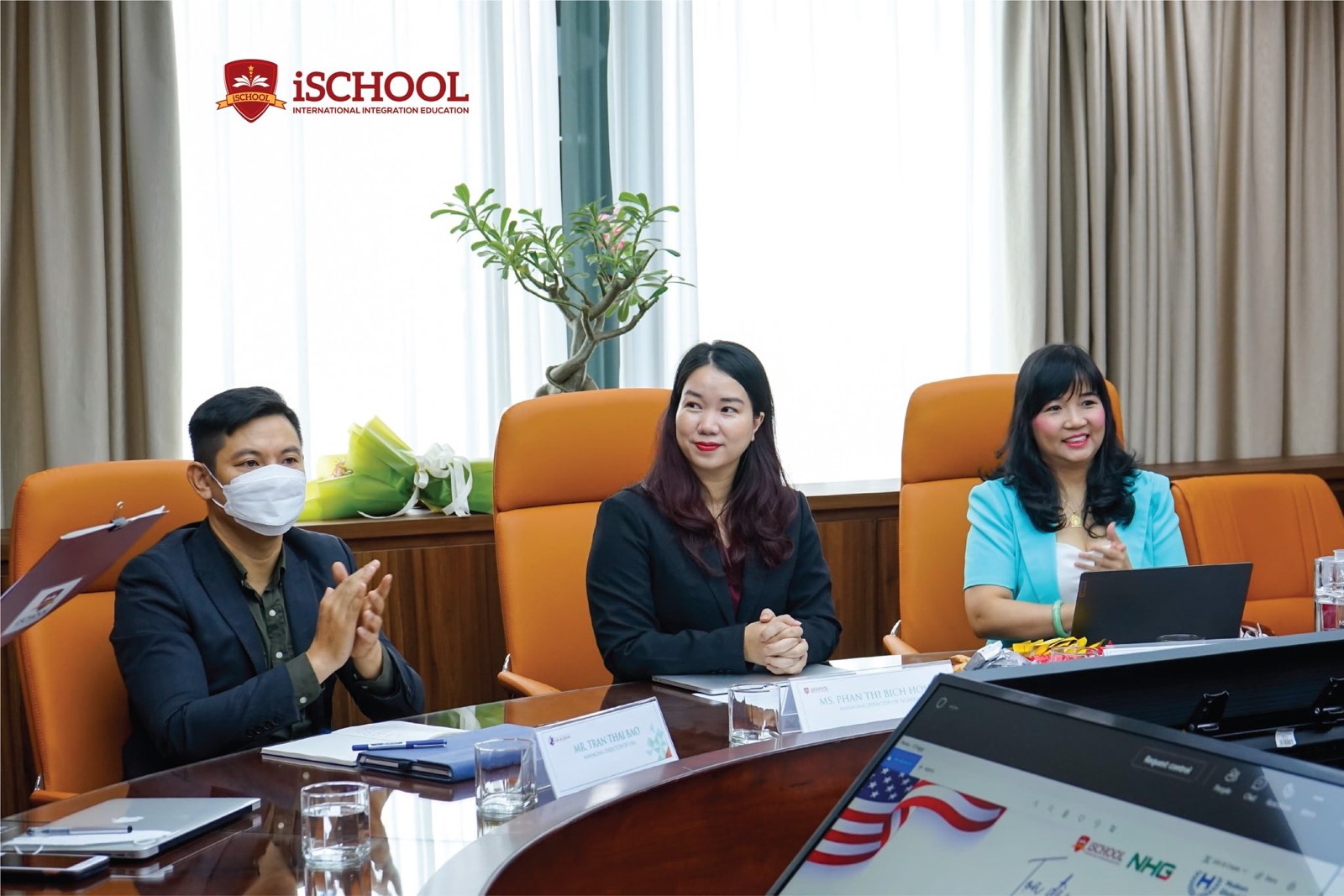 The seminar was attended by Mr. Hoang Quoc Viet - Chairman of Nguyen Hoang Group, representatives of the iSchool International Integrated School System, representatives of the UK Academy International Bilingual School System, and Mr. Bruce Davis along with representatives from HGS Vietnam. Representatives of iSchool and HGS discussed their plans to develop the American Baccalaureate program and proposals for cooperation in the future.
Mr. Bruce was delighted and grateful for the warm welcome from Nguyen Hoang Group and the iSchool system. He was very impressed with the successes that the iSchool system has built up over the years. The seminar demonstrated the determination of the leaders of the two sides in expanding the scale of practical and effective cooperation.
Educational Launch with Dual Diploma Program
Mr. Bruce Davis' visit to the iSchool office was one of his first activities after arriving in Vietnam. Mr. Bruce will be a special speaker in the upcoming series of seminars "Educational Launch with Dual Diploma Program" organized by iSchool.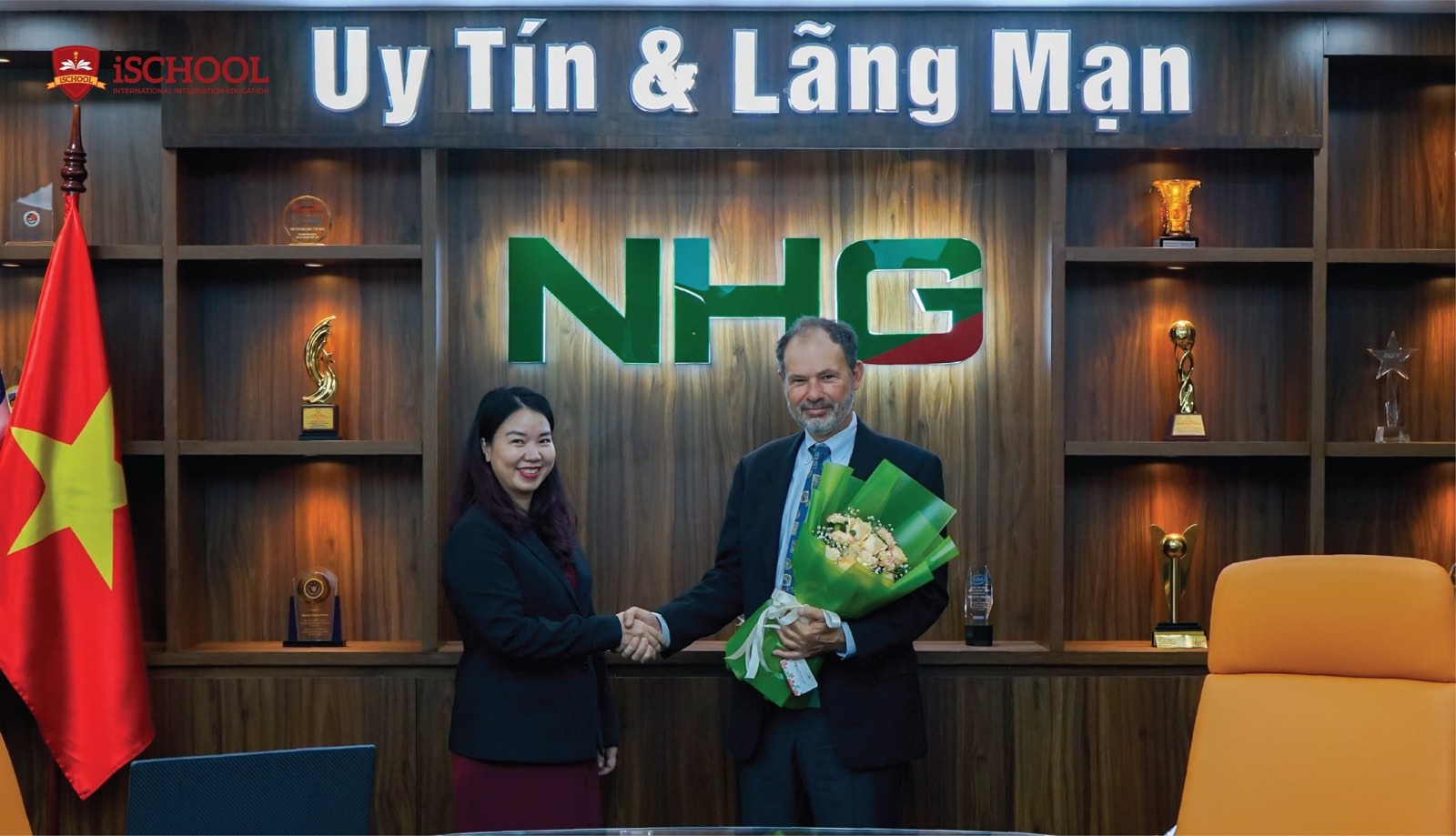 Attending the seminar with the perspective of an experienced education expert, Mr. Bruce Davis will share more about the American Baccalaureate program, its application as well as the inspirational stories behind the program.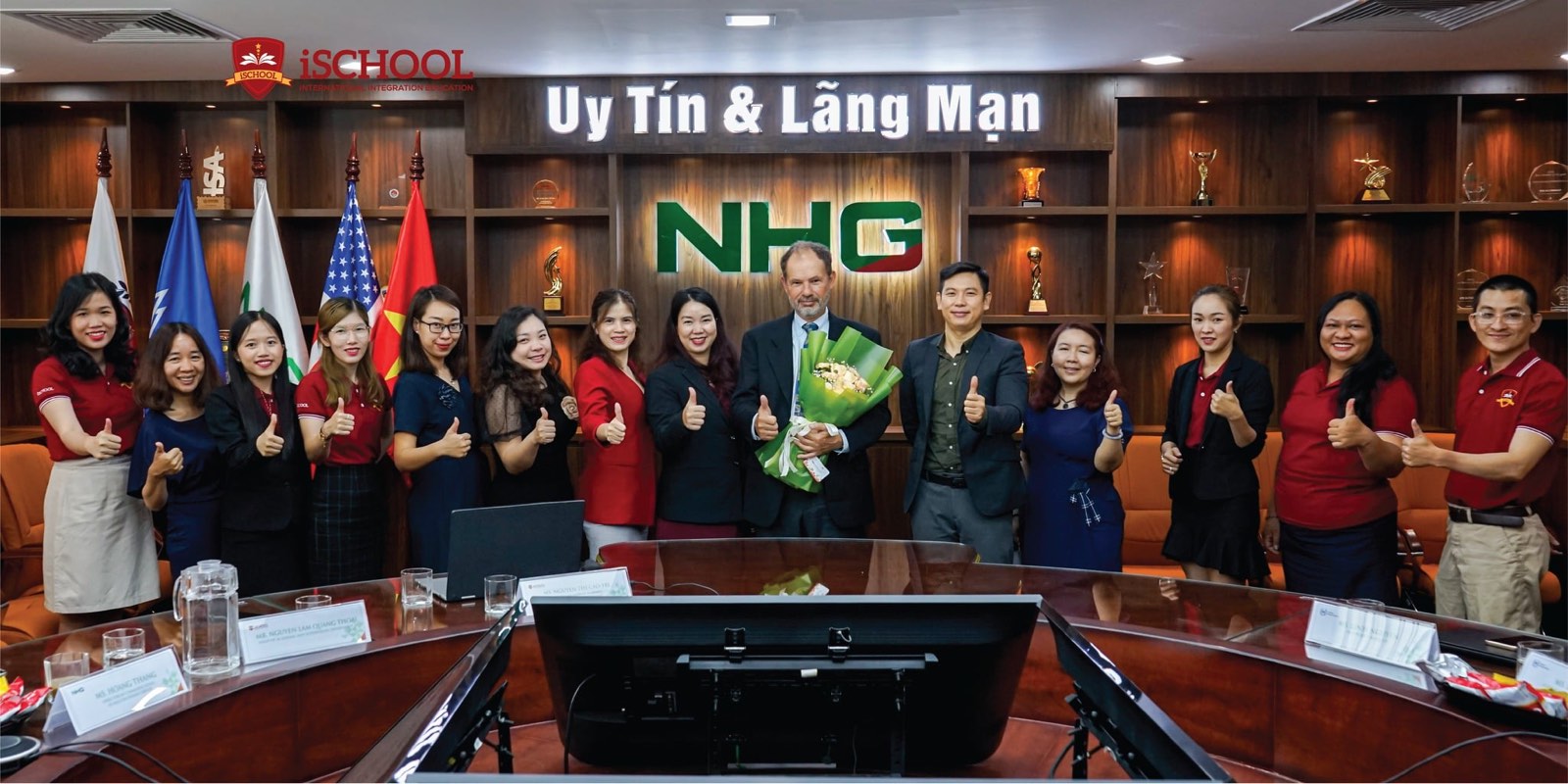 To learn more about the American Baccalaureate Program and students' benefits, iSchool would like to invite parents and students to attend the seminar "Educational Launch with Dual Diploma Program" by following the link: https://forms.office.com/r/ZeWM3E9p6B