NEWS
The first Indian students to study Medicine at Hong Bang International University
On February 22, 2022, Hong Bang International University (HIU) announced that it would accept the first international students who matriculated in the medical field at HIU. This is the first group of Indian students to be called in since HIU officially signed a strategic cooperation agreement in training high-quality human resources in Health for India and Asian countries.
Before that, from December 2021, the Admission Council of Hong Bang International University held interviews for over 20 Indian candidates who wanted to study Medicine at HIU.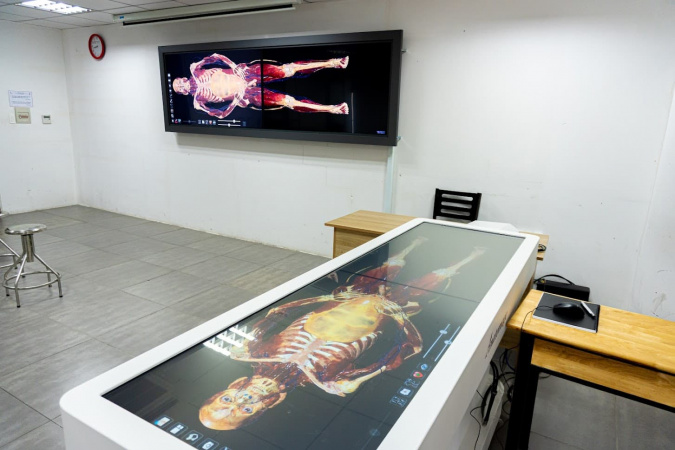 HIU invests in a system of 3D dissection tables for students to practice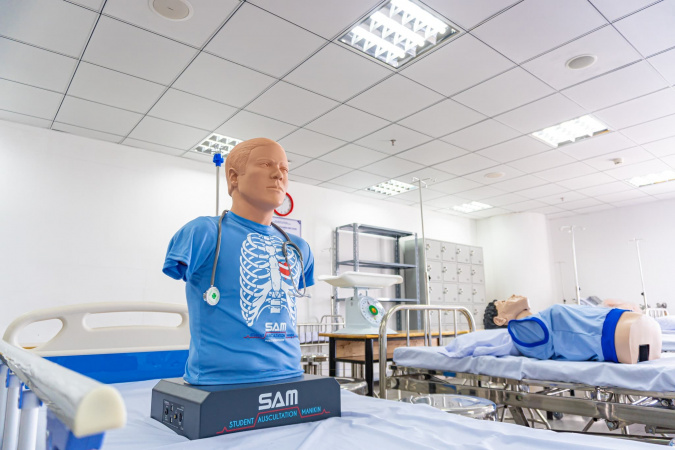 Practice area exclusively for HIU students in the health sector
Assoc. Prof. Dr. Le Khac Cuong, Vice-President in charge of training, shared, "The admission of the first international student to HIU to study Medicine aims to realize the goal of becoming a destination for international students and " export education" to the world. All international candidates must go through the selection process according to the Regulations on management of foreigners studying in Vietnam issued under the Circular No. 30/2018/TT-BGDĐT dated December 24, 2018 of the Minister of Education and Training.
Ambassador of Vietnam to India Pham Sanh Chau, who has made many contributions to bringing international students, including Indian students, to Hong Bang International University spoke at the signing ceremony. cooperation between the University and its Indian partner, "This is an important milestone for the Vietnamese education industry, gradually changing the perception that Vietnam is not only a sending country for students, but also a destination for studying abroad. birth countries; At the same time, it marks the maturity of the prestige and medical training level of Vietnamese universities."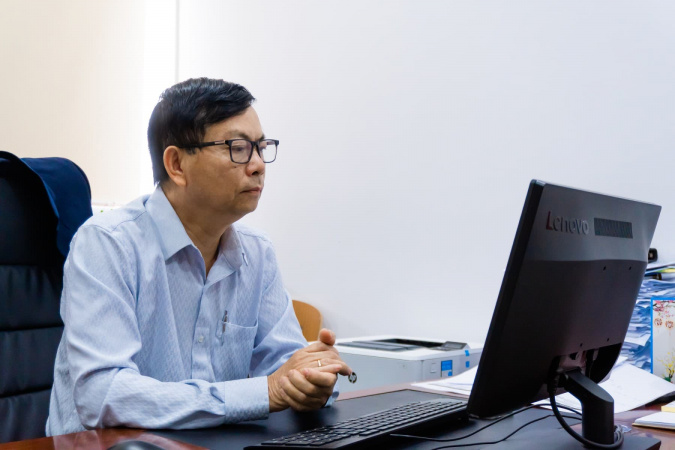 Assoc. Prof. Dr. Le Khac Cuong, Vice President of the school, Chairman of the Selection Council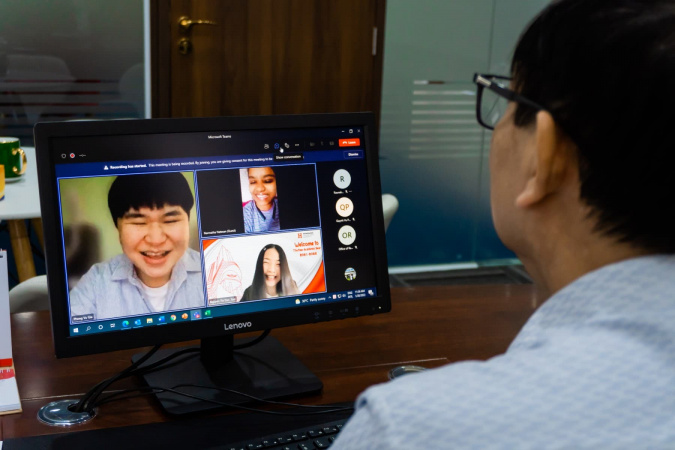 Admissions Council teachers in an online interview with Indian students
International students study according to the medical training program in English, approaching the medical training programs of countries around the world. In addition to medical knowledge, international students also learn Vietnamese language and Vietnamese culture; to study and practice at prestigious hospitals in the University's cooperation network to hone professional skills.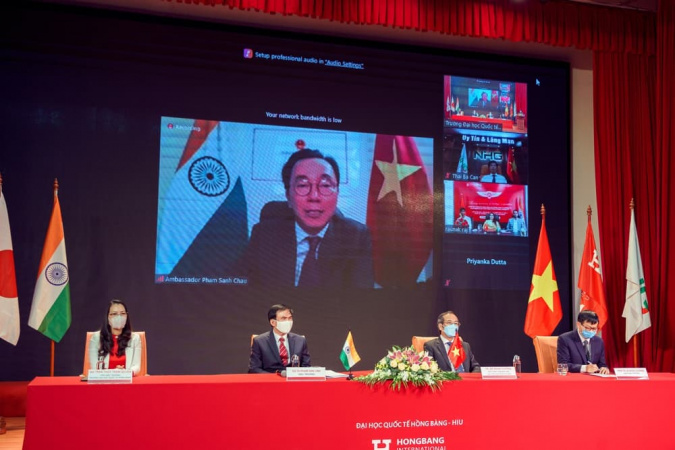 Vietnamese Ambassador to India Pham Sanh Chau at the signing ceremony of cooperation between HIU and Indian company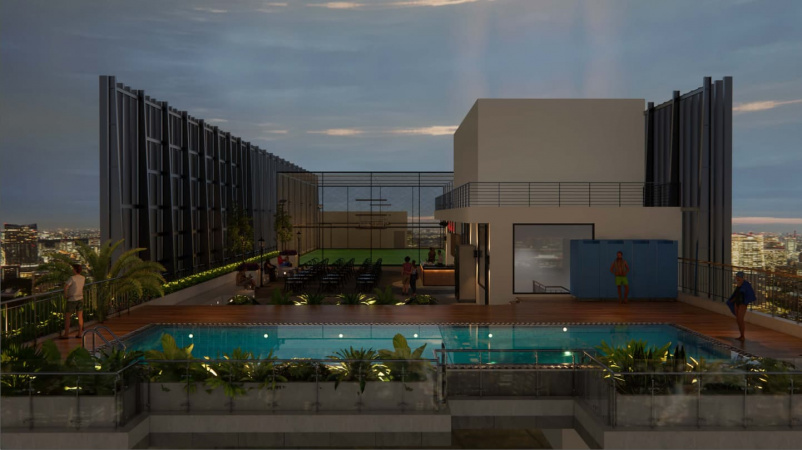 HIU invests in a system of 3D dissection tables for students to practice
To welcome international students, the University has invested in additional facilities and practice rooms for health students: developing 12 practice rooms for basic medical knowledge for 1st and 2nd year students on the first floor. 10 & 11 of facility 1 at 215 Dien Bien Phu, Binh Thanh District, equipped with modern 3D dissection table; at campus 2, 120 Hoa Binh, Tan Phu district, investing in developing more than 60 specialized practice rooms for students from year 3 and up.
The school also started construction of a multi-purpose indoor and outdoor sports area with a total budget of more than 10 billion VND with subjects: swimming, basketball, volleyball, Gym, boxing practice area, martial arts. Besides, There is also a Music Room dedicated to students participating in cultural and artistic activities. These will be two specialized areas on the 6th and 25th floors of the Knowledge Ship Building at 215 Dien Bien Phu campus. The areas are modernly invested, creating a playground for HIU students to practice, develop interests and talents in the fields of art and sports, meeting the needs of comprehensive development.