NEWS
UK Academy system deploys AMEB music programme
UK Academy (UKA) has successfully cooperated with the Australian Music Examinations Board (AMEB), and will implement the AMEB music programme at UKA and IEC Quang Ngai schools system in the academic year 2022 – 2023.
The signing ceremony of the implementation of the AMEB music programme between UKA and AMEB took place in Ho Chi Minh City in the witness and congratulations of representatives of the Australian Consulate-General; representatives of AMEB; directors and school administrators of the UKA system.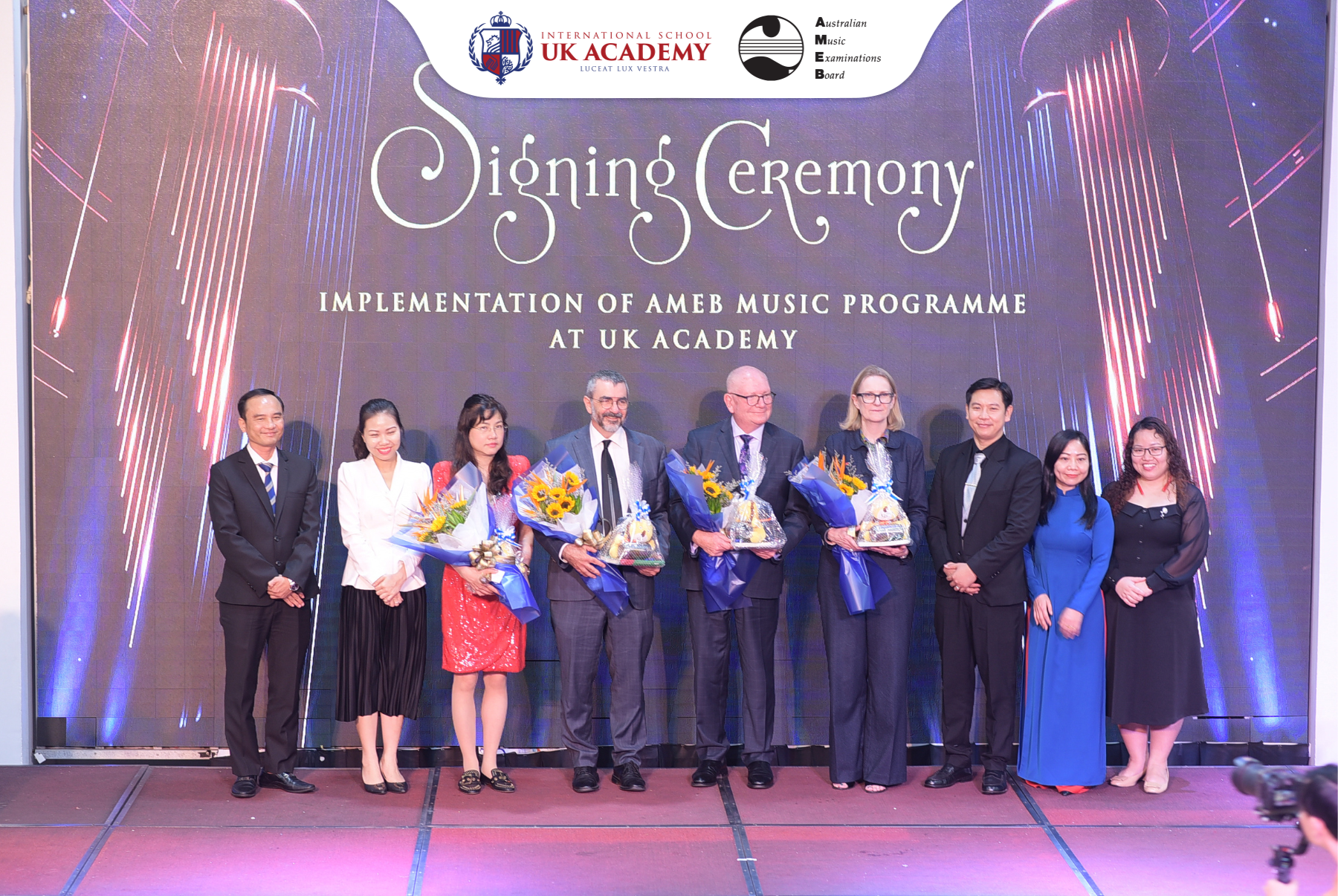 AMEB music programme has compiled and developed by AMEB, one of the most distinguished centennial music examination boards in the world. AMEB has successfully administered 7 million exams around the world through international standards assessment methods for all levels.
From the partnership agreement, UKA students will have the opportunity to achieve AMEB global certificate, assessed by leading music education experts in Australia and the world. In addition, the AMEB's bilingual curriculum will also foster the musical skills of students of UKA system and improve their English proficiency.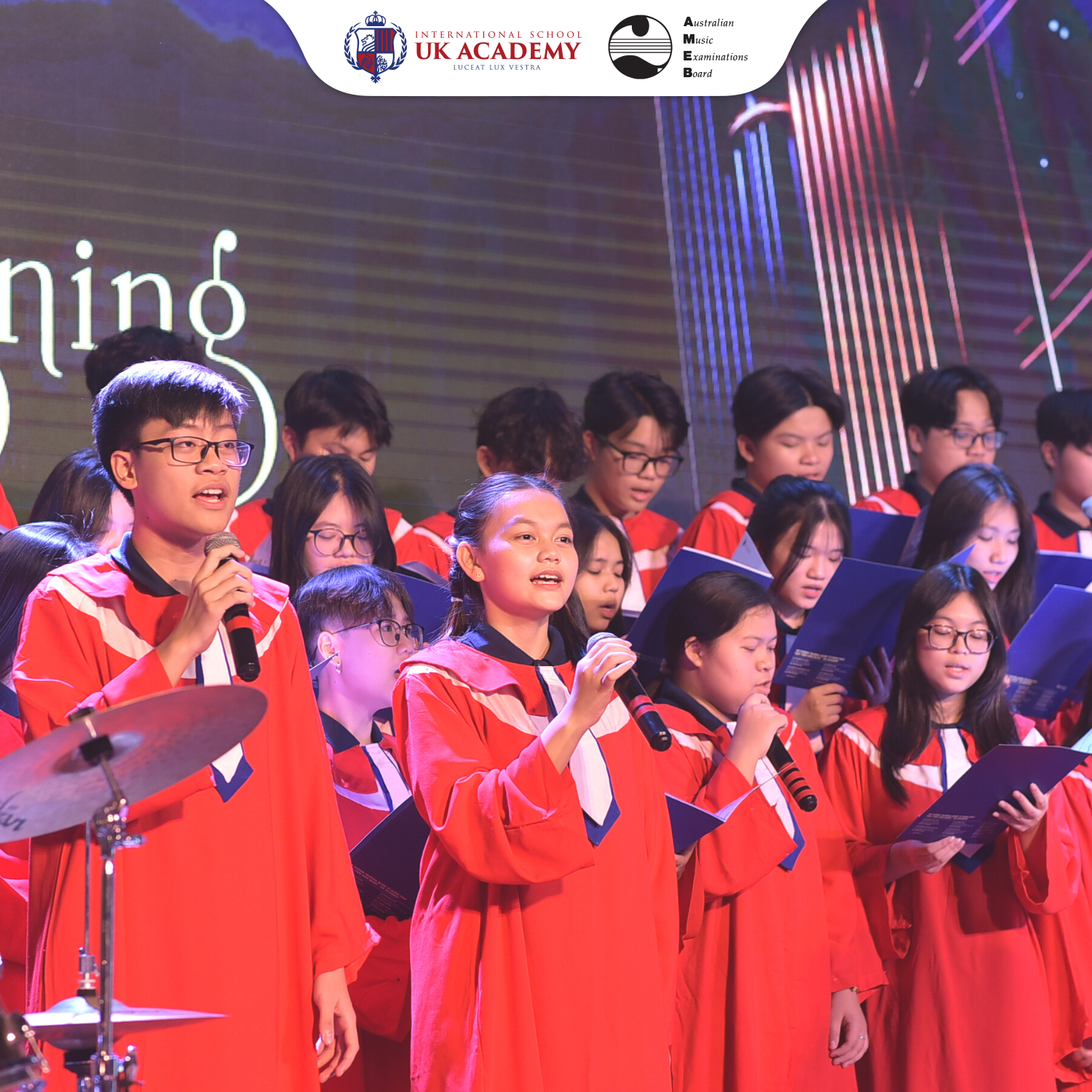 UKA hopes that the implementation of the AMEB music programme will give students the chance to connect with over 5,000 Australian and international schools, universities and academies.
Especially, UKA students who receive AmusA or LmusA diplomas will be admitted directly to Sydney Conservatorium of Music. AMEB certificate is also an Australian benchmark for university, in some cases as an alternative to interview and audition.
Currently, AMEB is providing 42 instrumental and singing syllabuses for all grades, ranging from preliminary to associate and licentiate diplomas. In Vietnam, UKA is one of the first schools system to put the AMEB music programme into teaching.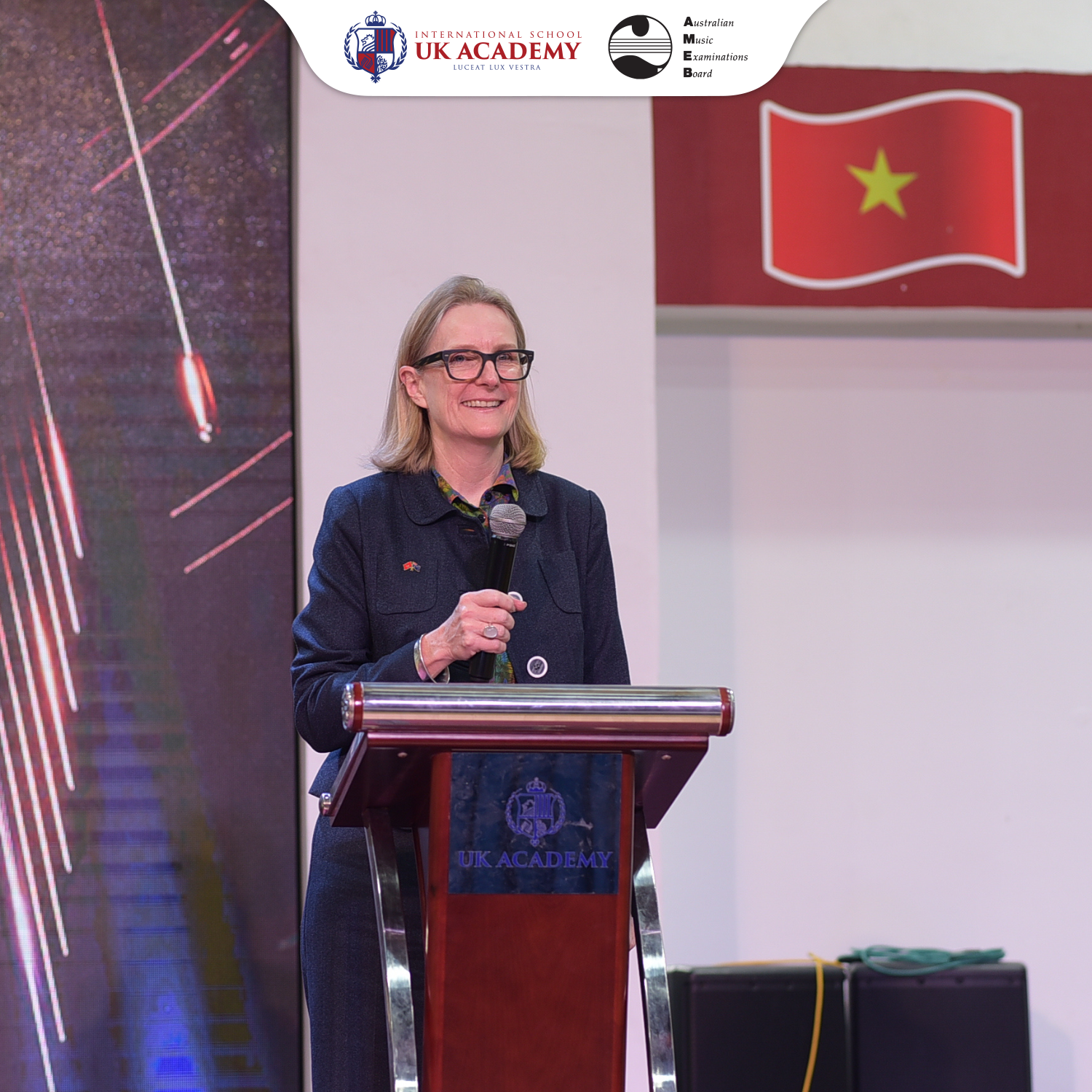 The cooperation between UKA and AMEB on teaching international-standard music programme not only encourages students to pursue the path of future professional development, but also has a special meaning in terms of international cooperation in the field of education. Australian consul-general in HCM City, Sarah Hooper, hopes that the signing ceremony on implementing AMEB music programme between UKA and AMEB will bring a bright future for a talented generation of UKA students.
UKA previously successfully cooperated with Oxford University Press (OUP) to implement the Oxford International Curriculum on April 7, 2022.  
UK Academy (UKA) is a school system from kindergarten to high school with 7 campuses in Quang Ninh, Hue, Da Nang, Quang Ngai, Gia Lai, Ho Chi Minh City, Ba Ria – Vung Tau.
UKA is currently teaching 5 comprehensive programmes, such as: Oxford International Curriculum, MOET education program, NCUK International Foundation Year program, Young Entrepreneur Creation (JA) program and many extra-curriculum activities.
Tuong Thuy