NEWS
UKA system deploys Oxford International Curriculum
The British Academy International Bilingual School System (UKA) has successfully cooperated with Oxford University Press (OUP) to deploy the Oxford International Curriculum at all UKA campuses across the country in the academic year 2022-2023.
Opportunities for UKA students to enter universities around the world
The signing ceremony of a memorandum of understanding on the implementation of the Oxford - UK International Curriculum between UKA and OUP took place on April 7, 2022, in Ho Chi Minh City in the witness and congratulations of the UK Prime Minister's trade envoy to Vietnam, representatives of the British Consulate-General; representatives of educational leaders, leaders of Nguyen Hoang Education Group, directors of companies and school administrators in the NHG system and parents of the UKA International Bilingual School System, etc.
Accordingly, the two sides agreed to put the Oxford International Curriculum into teaching at all UKA campuses from the academic year 2022 - 2023. The curriculum is compiled and developed by Oxford University Press, a member of Oxford University - the most prestigious university in the UK with a history of more than 900 years of research, compilation, and development.
Oxford is the birthplace of many outstanding figures in all fields. Many world-renowned leaders have Oxford's academic background.
UKA students will have the opportunity to receive a globally valid Diploma by UK Secondary School (Oxford AQA International GCSEs) which is assessed by the Oxford AQA Examination Board – Top 1 UK.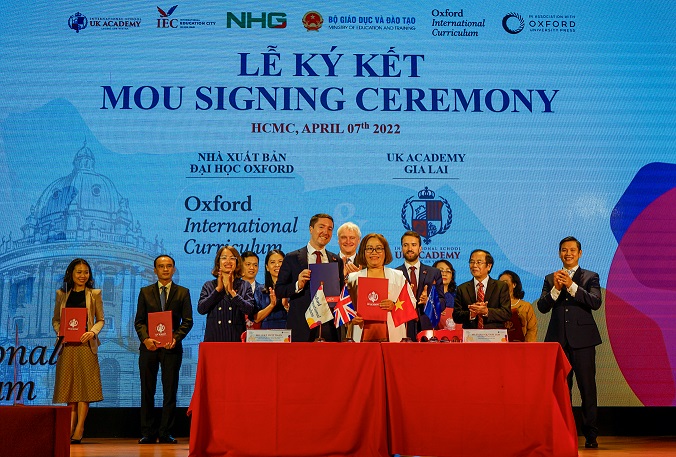 At the same time, students are enhanced in social-emotional management, global thinking, and other necessary skills for a successful and happy future. UKA hopes that the deployment of the Oxford International Curriculum will give students the opportunity to benefit from the curriculum of international standards. Moreover, the curriculum offers students many certificates so they can continue to study and live in any country in the world. More importantly, the love and joy of learning – researching will be nurtured and developed in each student's heart.
The Oxford International Curriculum helps UKA students develop comprehensively
Currently, the Oxford International Program has been implemented in more than 17 countries around the world and the number of countries, as well as the number of Oxford schools, is increasing exponentially every year.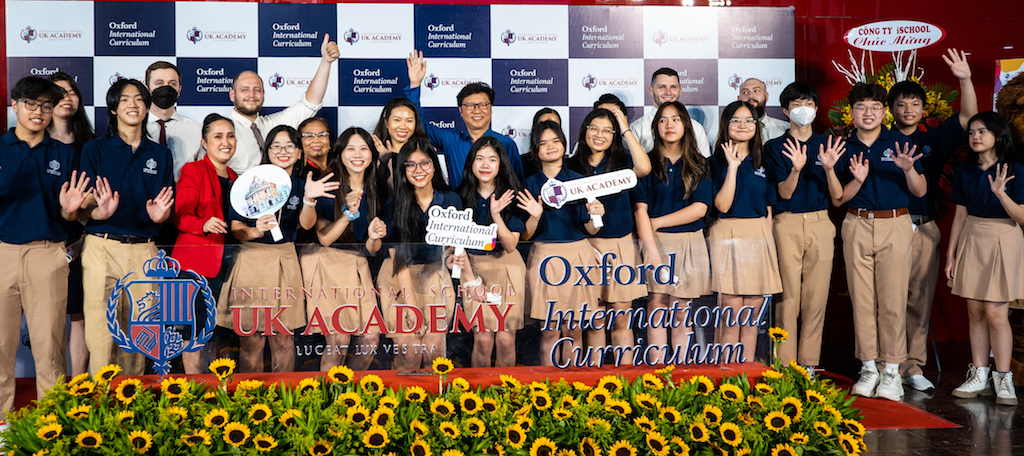 In Vietnam, UKA is one of the first school systems to put the Oxford International Program into teaching. Through very detailed research and practical statistics proving the quality of the program, UKA believes and decides to promote this curriculum with the hope that Vietnamese students will have more English-standard study options. The introduction of the Oxford International Curriculum into teaching at the UKA System also has a special meaning in terms of international cooperation in the field of education.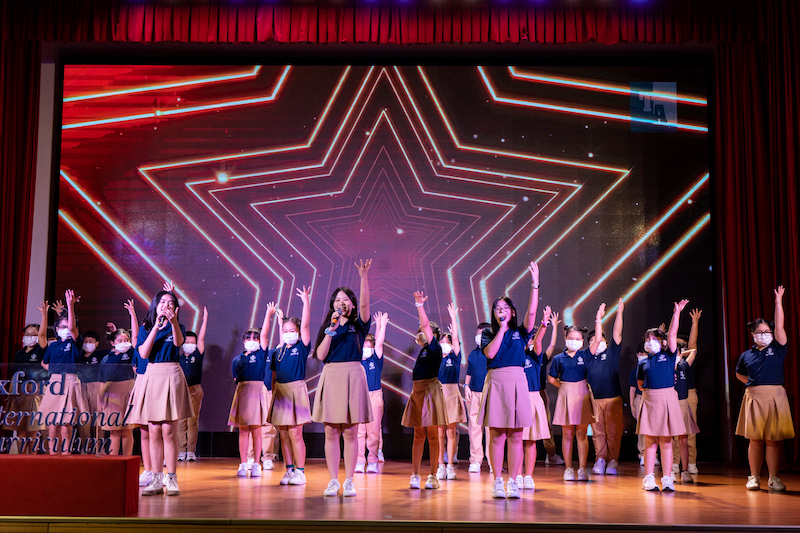 At the ceremony, the representative of HCMC leaders said: "In the context of the COVID-19 pandemic, international cooperation is still being promoted and organized, demonstrating the school's great interest and investment in education.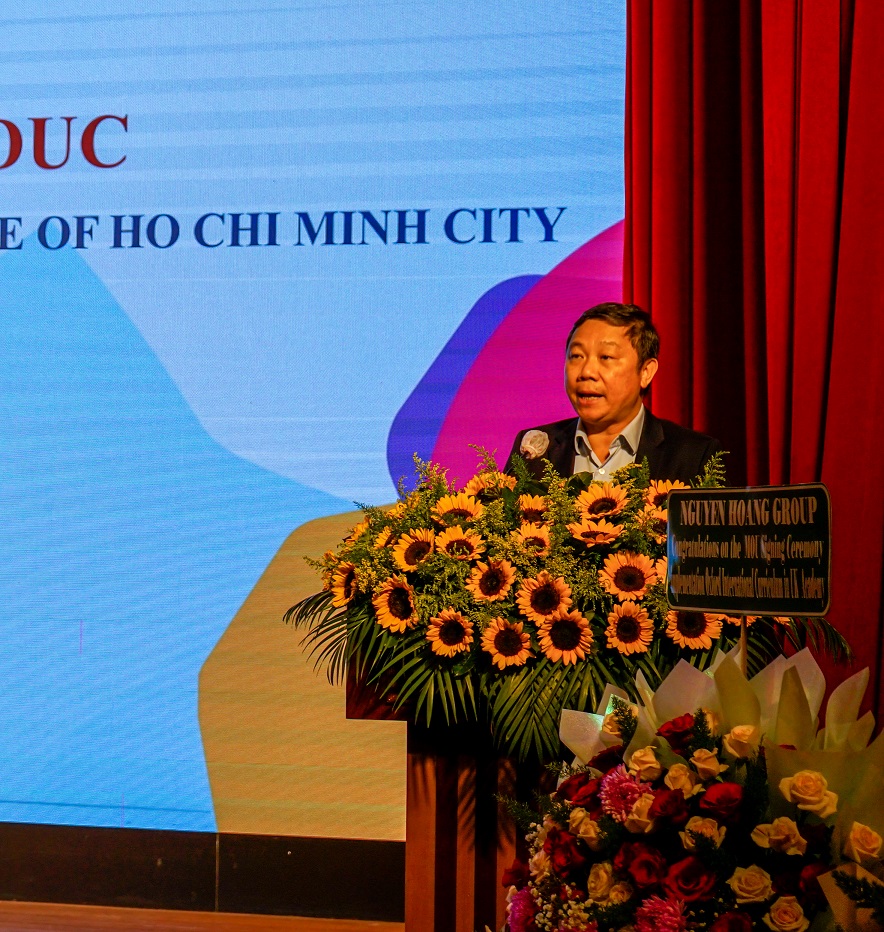 It can be said that the signing of a cooperation agreement between the British Bilingual International School System and Oxford University Press to put the Oxford International Curriculum into teaching at the UKA School System will bring hope for a bright future. Therefore, the next generations will be able to compete with other developed countries in the world."