Support and inspriration
In line with the trend of globalization and the need for integration and development, NHG is constantly striving to bring about an international standard environment with internationally recognized education systems and programs.
Those are the strong but realistic commitments which underlie our pioneering innovation efforts. However, it will be more objective to let people learn about our efforts through the lens of "observers".
Bishop, Peter Huynh Van Hai
Chairman of the Vietnam Catholic Education Commission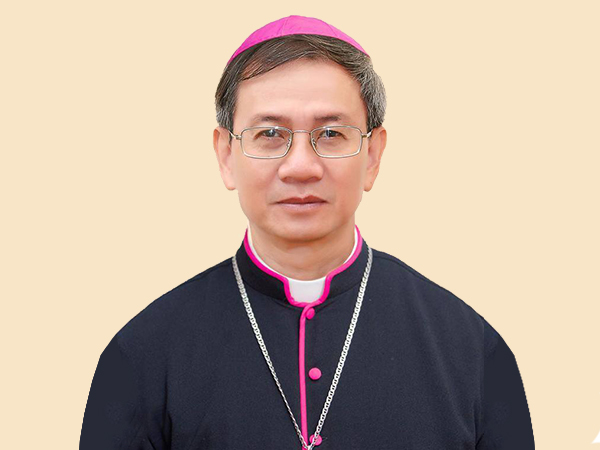 Receiving the Seeds of Hope scholarship, the nuns should take advantage to be trained comprehensively in many aspects, including: intellectual people with political, social and religious knowledge; moral people who know what is good or bad, saintly or evil. In addition, we also need to appreciate the sponsors who have given us this scholarship and keep the gratitude in our hearts. Like the 10 pieces of silver story in the Bible, we need to mark a great advance upon the pieces of silver we have received by our ability.
Thank Nguyen Hoang Group for collaboration with VCEC. Therefore, nuns have opportunity to improve their professional skills so that they can contribute to the society actively.
Speech delivered at the award ceremony of "Seeds of Hope" in Hoa Sen University, November 23rd 2019
Superior General, Maria Dinh Thi Sang
The Congregation Dominican sisters of Da Minh Tam Hiep, Dong Nai Province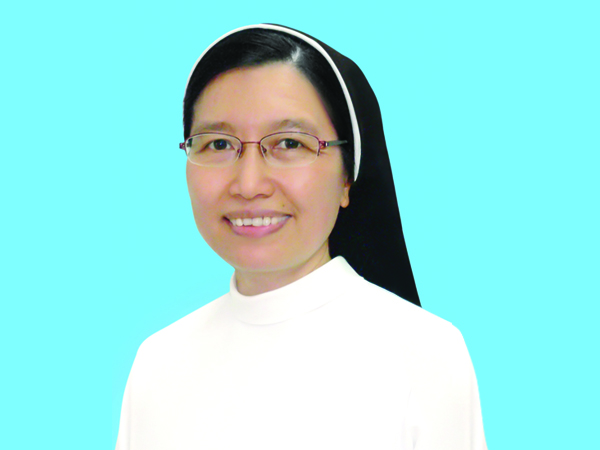 Not only does it develop open minds, NHG also navigates the ship of knowledge with the compass of morality. It places humanity, service, respect, and love at the center of life.
We Catholic nuns are very pleased to collaborate with NHG on the mission to dedicate ourselves to education, lighting up a warm fire for the human family.
I would like to thank NHG for bringing faith and a new wind to the noble cause of cultivating minds and educating people. May NHG not only expand in space, but also spread through time, so that the choices made today will still resonate in future generations.
Speech to celebrate 20th anniversary of NHG (1999-2019)
Father Vinh Son Nguyen Cao Dung
General secretary of the Vietnam Catholic Education Commission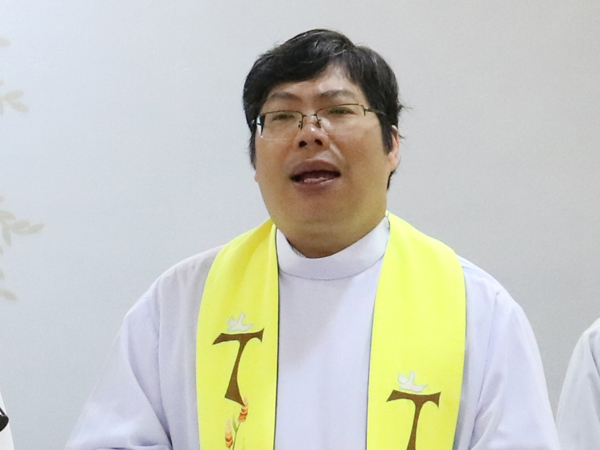 NHG worked with the commission on this scholarship program because of their concern of training monks. They offer the academic programs of all 4 universities in NHG higher education system . For that reason, nuns can dedicate to contribute to society as a citizen, sowing seeds of love to produce fruits of love, collaborating with the Church in making our country more beautiful. 'Those who go out weeping, carrying seed to sow, will return with songs of joy, carrying sheaves with them' (Psalm 126:6)
Speech delivered at the award ceremony of "Seeds of Hope", November 23rd 2019 in Hoa Sen University
Mr. Adam Khoo
Singaporean Millionaire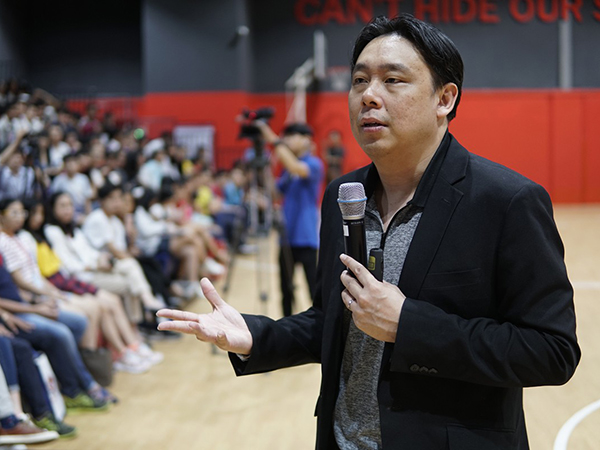 Singaporean millionaire Adam Khoo, one of the 25 richest people in Singapore under the age of 40, Asia's leading training expert, is the first international guest to stay at Sulyna Hotel of HIU, the first 5-star school hotel model in Viet Nam.
"You are very fortunate to be studying in a univeristy that is well-equipped to adapt itself to modern industry, and to be provided with the practical skills required for your chosen profession. Get ready to face future challenges and train yourselves to become lifelong learners."
Motivation speech given by Mr. Adam Khoo for HIU students on May 6, 2018
Mr. Ian Gibbons
British Consulate General In Ho Chi Minh City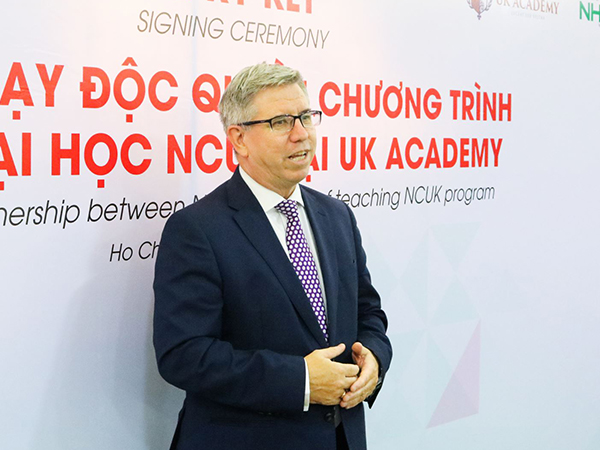 "The field of education and culture has always been the focus and first priority to promote cooperation between the two countries and bring the UK closer to its friendsin the world. I hope that the cooperation between BSCW and NHG is the beginning of more sustainable and extensive cooperation in the field of education."
Speech delivered at the Signing Ceremony for the Exclusive Teaching Partnership for NCUK University Preparation Program at UK Academy, on March 14, 2019
Ms. Julianne Cowley
Australian Consulate General In Ho Chi Minh City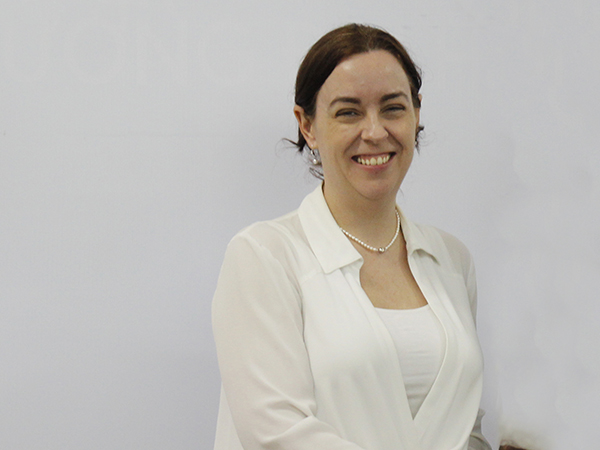 "With the number of Australian tourists coming to Vietnam ever increasing, it is essential that high quality human resources in tourism should be further developed. The Consulate will provide our full support to act as a bridge for BVU and reputable universities in Australia to cooperate in training and scientific research."
Speech delivered during the visit to BVU, July 4, 2019.
Mr. Kyle Nunas
Consulate General Of Canada In Ho Chi Minh City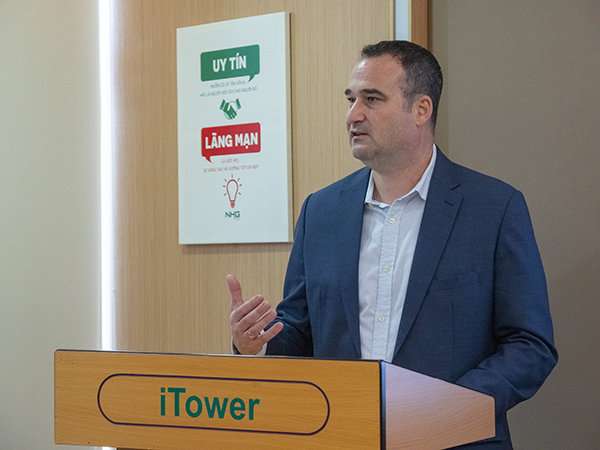 "The cooperation between B+H Architects -- a leading Canadian architectural design unit and Nguyen Hoang Education Group -- a leading educational organization in Vietnam will bring tangible benefits for the generation, while also showing the growing cooperation between Canada and Vietnam."
Speech delivered at the Signing Ceremony of the Agreement for Strategic Partnership and Design Consultancy for the International Education City - IEC between NHG and B + H Architects, July 25, 2019