NEWS
Arizona State University (USA) visited and had a meeting with NHG leaders
In the morning of November 11th, representatives of Arizona State University (USA) visited and had a meeting with leaders of Nguyen Hoang Group (NHG) at iTower building, HCMC.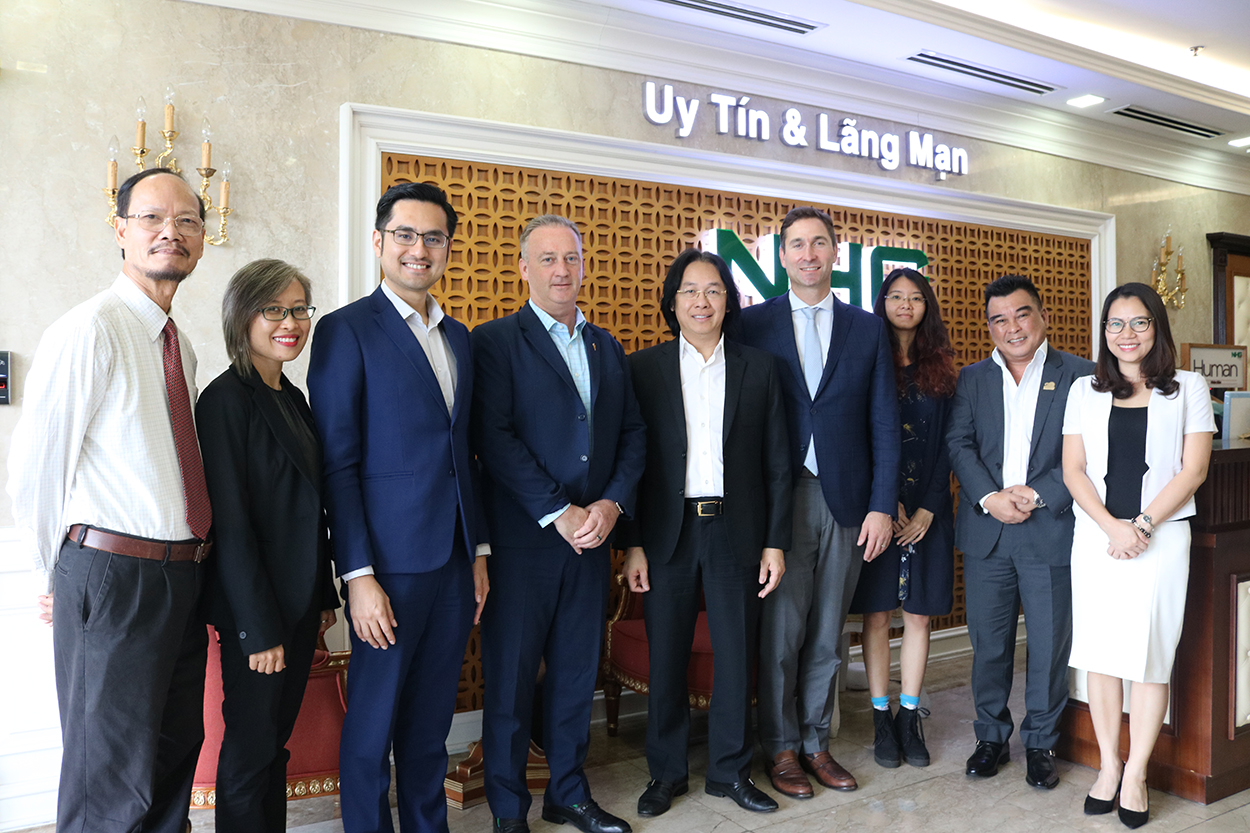 NHG leaders taking photos with representatives of Arizona State University
Dr. Tran Xuan Thao, Deputy CEO, research and development affairs, and Mr. Pham Tien Thinh, Director of Information Technology Department introduced NHG educational system, especially the educational ecosystem within the International Education City – IEC.
Mr. Jeffrey Goss, Associate Vice Provost, Vietnam/SE Asia programs, expressed his impression on NHG educational system and appraised the unique IEC project with mutual advantages for the both sides to cooperate with each other.
Arizona State University (ASU) is the largest public university in the United States by its number of admissions, which is honored by US News and World Reporter as the top school in technology innovation for 3 consecutive years in the US (surpassing Stanford at no.2 and MIT at no.3). ASU has an enrollment of 116,000 students at 4 campuses (excluding 40,000 online students), operates 7 innovation research centers, ranks top 5 globally in the number of patents and online curriculums, as well as becomes popular for its 150 online training curriculums.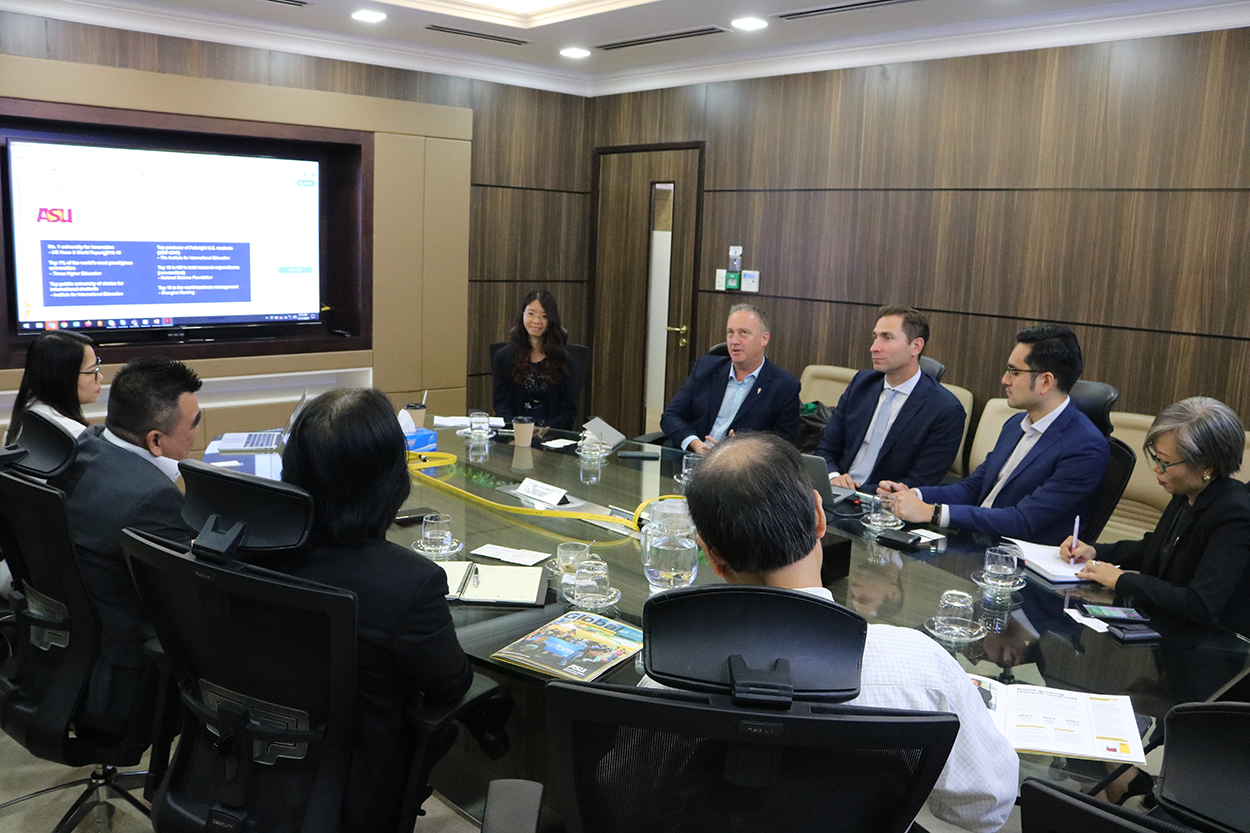 NHG leaders working with representatives of Arizona State University
In the meeting, there was also a partner of ASU, which is Cintana Education, founded by Mr. Douglas Becker, the founder, former chairman and former general manager of Laureate Group. Cintana is an educational management solution provider that aims to build a new global university network, which today has become the largest university network in the world with over a million students, including studying online and at more than 200 campuses spread across 28 countries.
Mr. Christopher Hill, Head, partnerships and institutional growth said: "In the rapid change and challenges in higher education, universities need access to a variety of resources to enhance their competitiveness and creative innovation. A global network will create the power for schools to learn, support each other, work together to impact the entire education.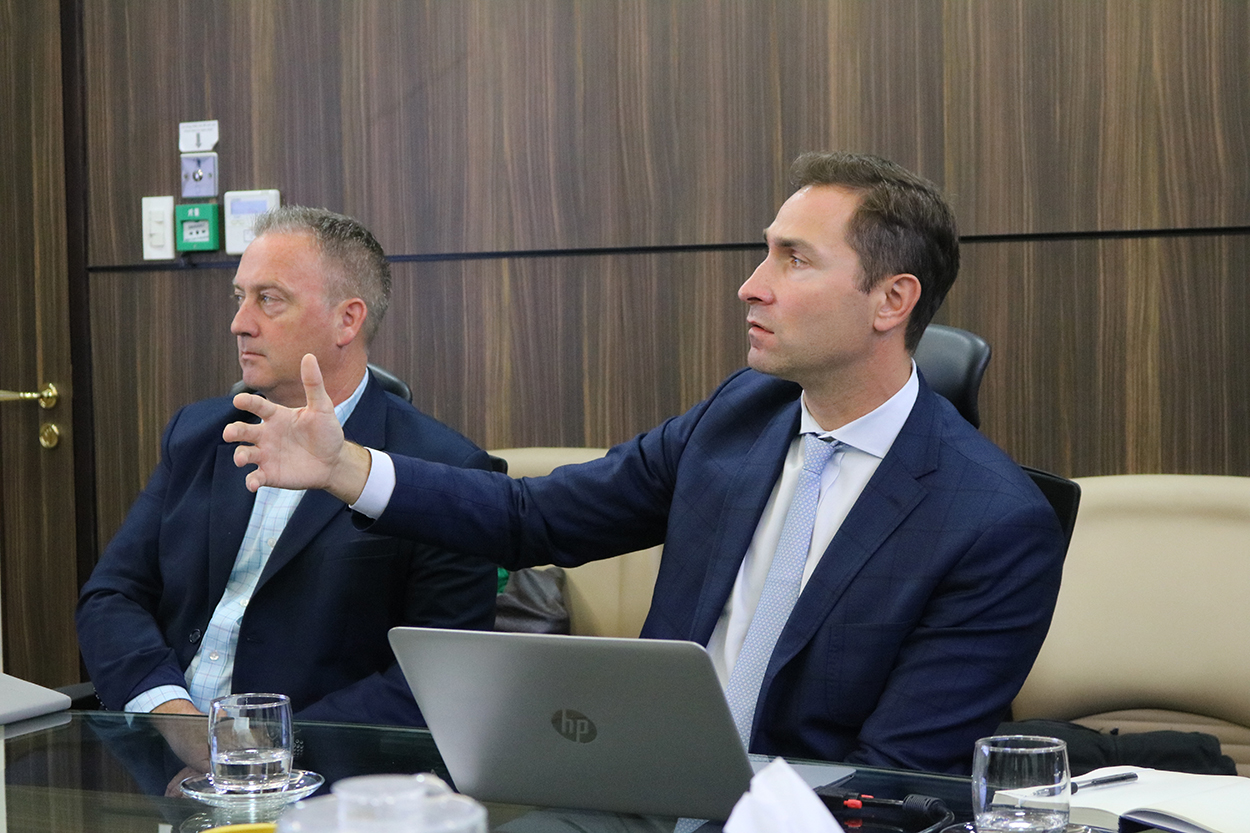 Mr. Christopher Hill, Head, partnerships and institutional growth of Cintana sharing the potential cooperation with NHG
Sharing about the education in Vietnam, Mr. Hoang Quoc Viet, President of NHG affirmed the urgent of the demand for training quality. That is the reason that NHG is always committed to investing wholeheartedly in education with all their mind and heart, bringing the spirit of "serving in love". He appreciated the international partners seeking cooperation with NHG as an "on the right time" present, including the connection with a large university as Arizona State University. NHG welcomes the participation of ASU and Cintana in all training programs in: K-12; university; short-term training programs and vocational programs; etc. In particular, the both sides wish to cooperate in bringing Arizona State University to IEC (with all kinds of joint training). This cooperation will be a direct step towards global education trend based on constantly evolving technology.
BRANDING & COMMUNICATIONS DEPARTMENT