NEWS
HCL Technologies wants to tighten ties with NHG
HCL Technologies, one of India's largest technology companies, is promoting its cooperation relations with Nguyen Hoang Group (NHG) after having opened its Vietnam office, starting its development journey in the market.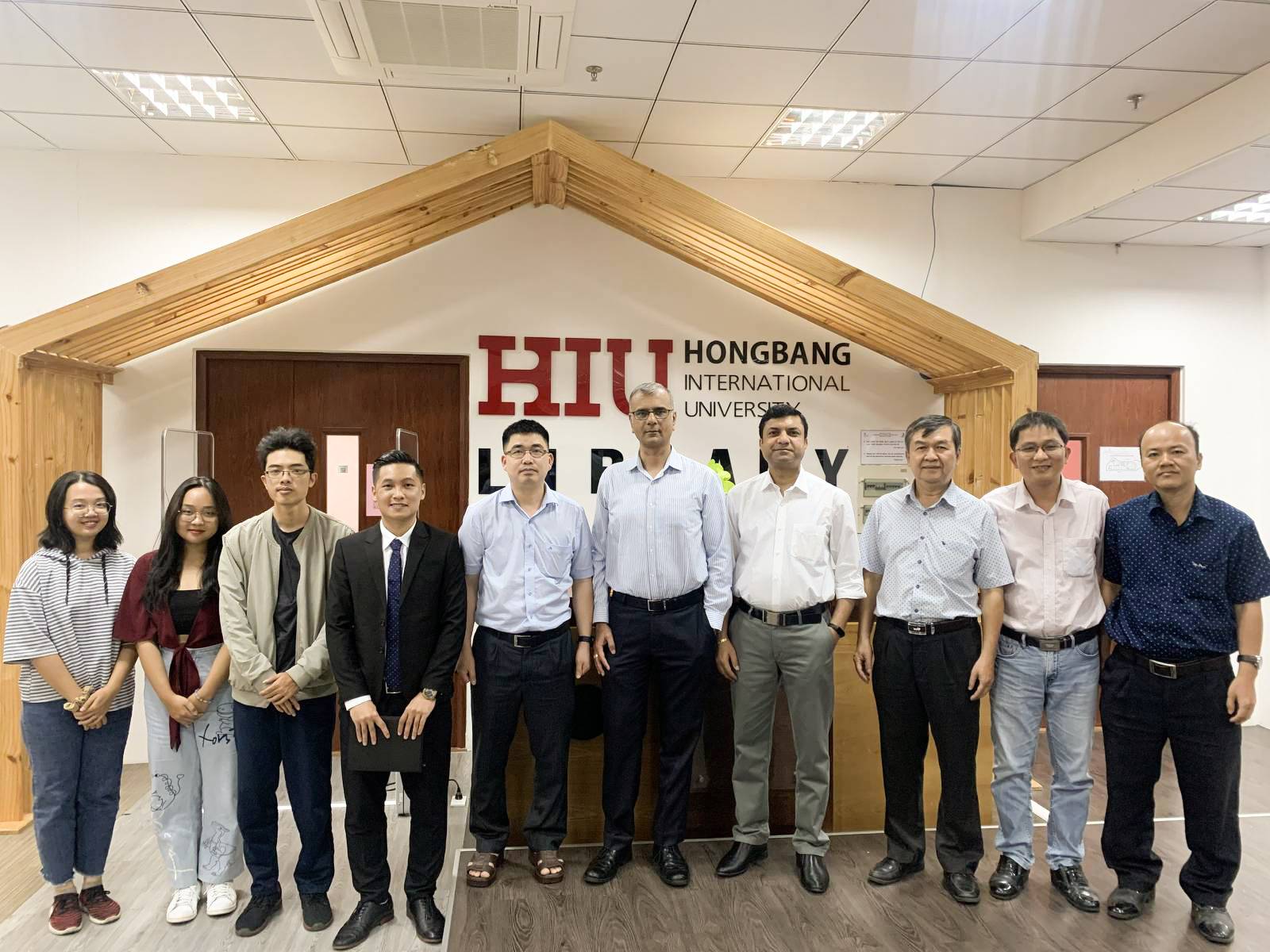 The HCL Technologies Vietnam representatives and HIU lecturers and students.
Currently HCL is cooperating with some universities in Vietnam in training information technology human resources to meet the hardest recruitment requirements. From April 7 to 9, 2021, Mr. Ravi Vajpeyi, HCL Vietnam Resident Director and Mr. Avadhesh Sharma, his Associate General Manager – Talent Acquisition, paid working visits to five educational institutions in the NHG system.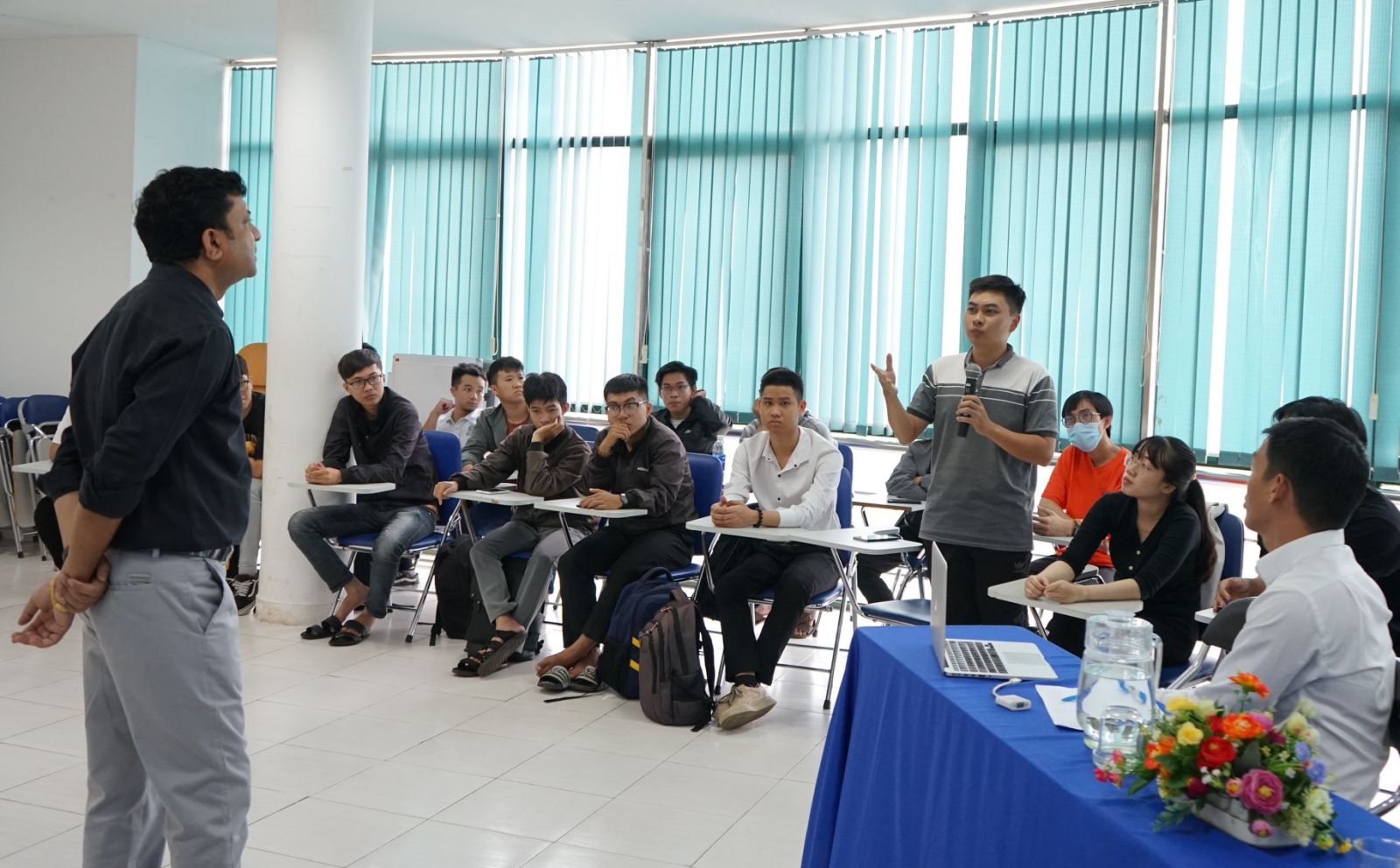 Mr. Avadhesh Sharma (left), Associate General Manager – Talent Acquisition in Vietnam, talks with BVU students.
On the first day, the destination was Hoa Sen University (HSU). Dr. Le Dinh Phong, Head of HSU Faculty of Information Technology, received the delegation. The two HCL representatives in Vietnam also talked to two senior IT students who are participating in a technology Start-up project. Next, the two guests came to work with Hong Bang International University (HIU), talking with Dr. Tran Van Hung, Deputy Head of HIU Faculty of Information Technology. HIU students had questions on internship and working opportunities at HCL Vietnam.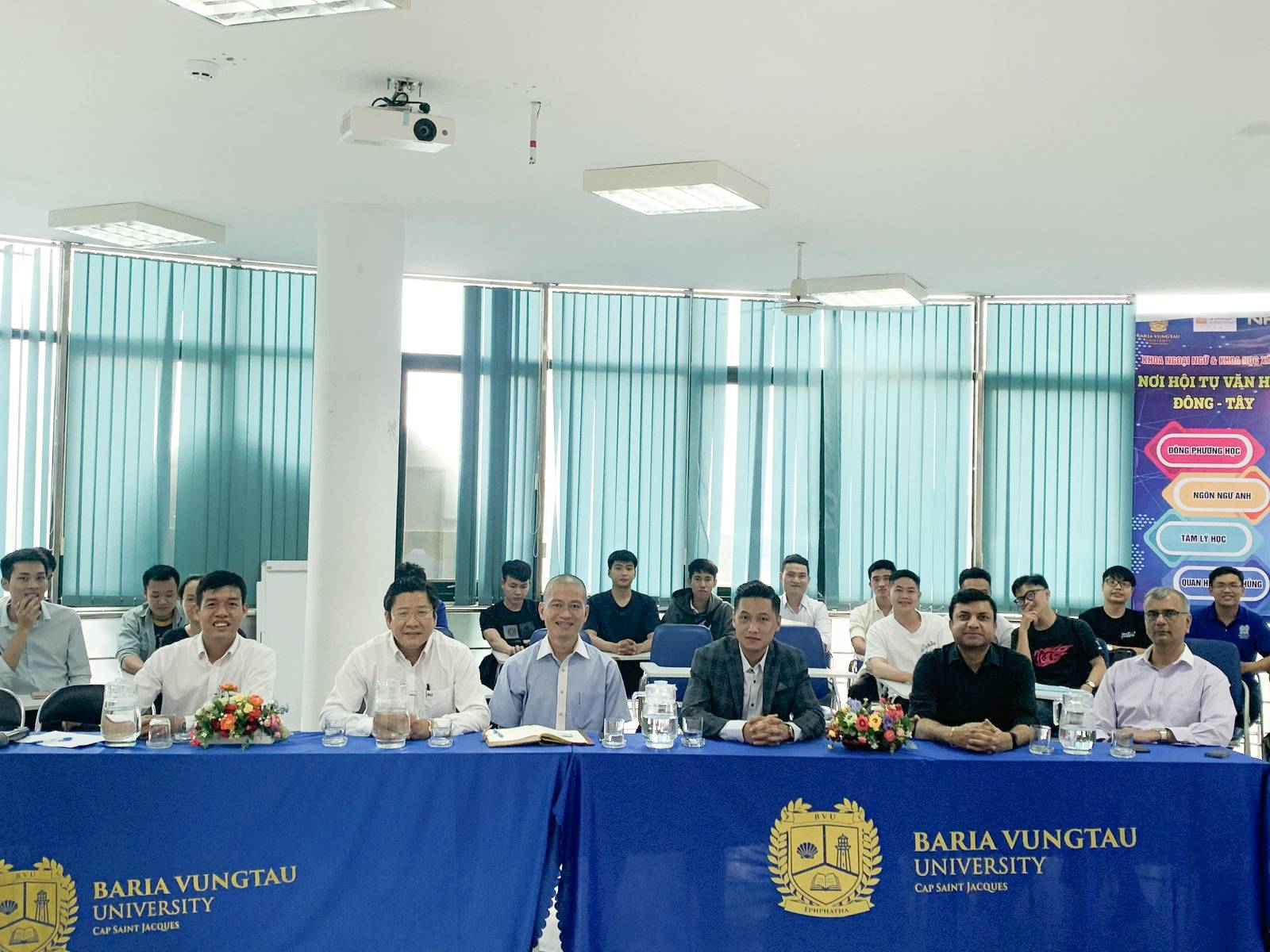 The working trip to Ba Ria – Vung Tau University.
In Ba Ria - Vung Tau province, Mr. Le Van Toan, MA, Deputy President of Ba Ria - Vung Tau University (BVU) under NHG, welcomed the delegation. The HCL representatives were impressed with BVU's 10,000-square-meter new campus. In addition, BVU students asked many questions about the working environment as well as opportunities for them to try out in other countries where HCL Technologies operates.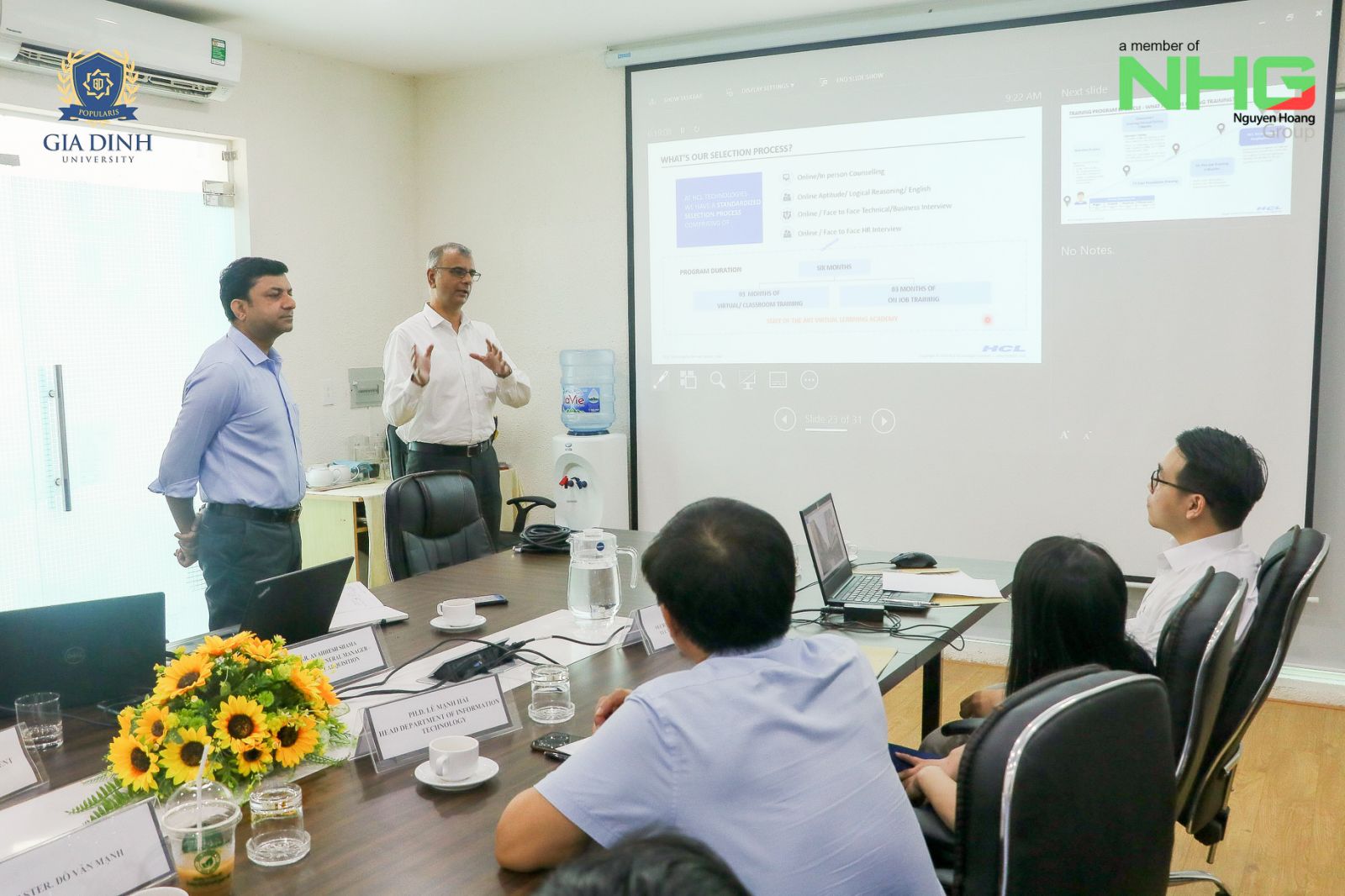 Ravi Vajpeyi (in white), HCL Vietnam Resident Director, introduces HCL Technologies at Gia Dinh University.
The two representatives of HCL also visited Gia Dinh University, another member of NHG, and answered students' questions about career opportunities from HCL Technologies Vietnam as well as in the global IT industry.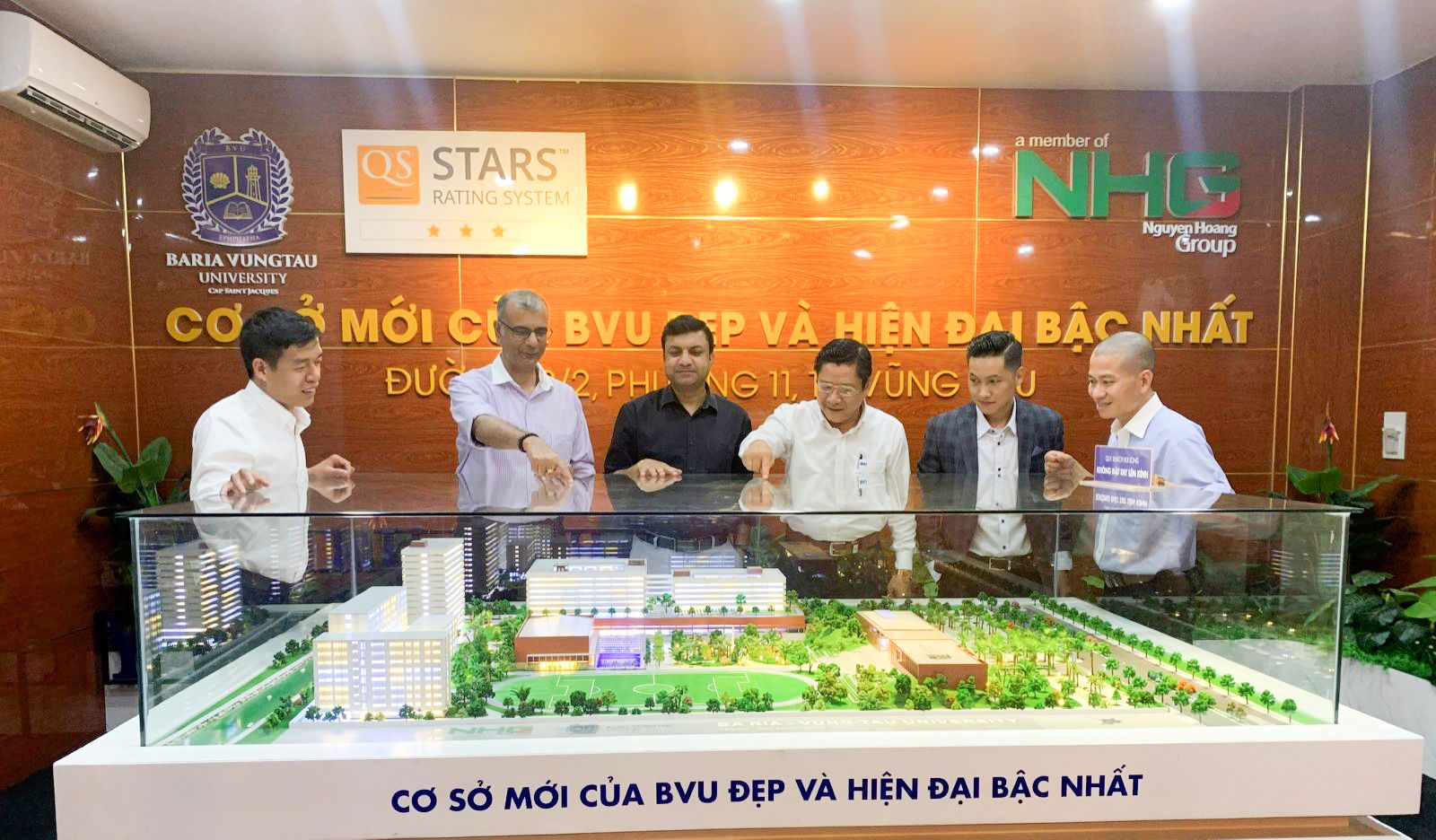 Mr. Le Van Toan, MA, BVU Vice President (3rd from right) introduces BVU's new campus to the HCL Technologies Vietnam representatives.
The HCL representatives' working trip wrapped up at UK Academy Binh Thanh in Ho Chi Minh City. They got to know about the school's 12th graders' hopes for jobs in IT and communications.
HCL Technologies has a history of over 40 years specializing in software products supplied in 19 different service sectors. Currently the group has about 159,000 engineers working in 50 countries.
 
KHAC BINH