NEWS
Hoa Sen University Students Won Second Prize in MICE Destination Marketing Contest 2021
Winning against teams from many countries such as Taiwan, Malaysia, Singapore, Thailand, the representatives of Vietnam from Hoa Sen University (HSU) brought home 2 second prizes from the MICE Destination Marketing Contest 2021. 
MICE Destination Marketing Contest 2021 is a prestigious platform organized by the Taiwan Foreign Trade Development Association (TAITRA) every year, for students of MICE tourism, a type of tourism program that combines conferences, seminars, exhibitions, events, travel rewards for employees and partners of various companies.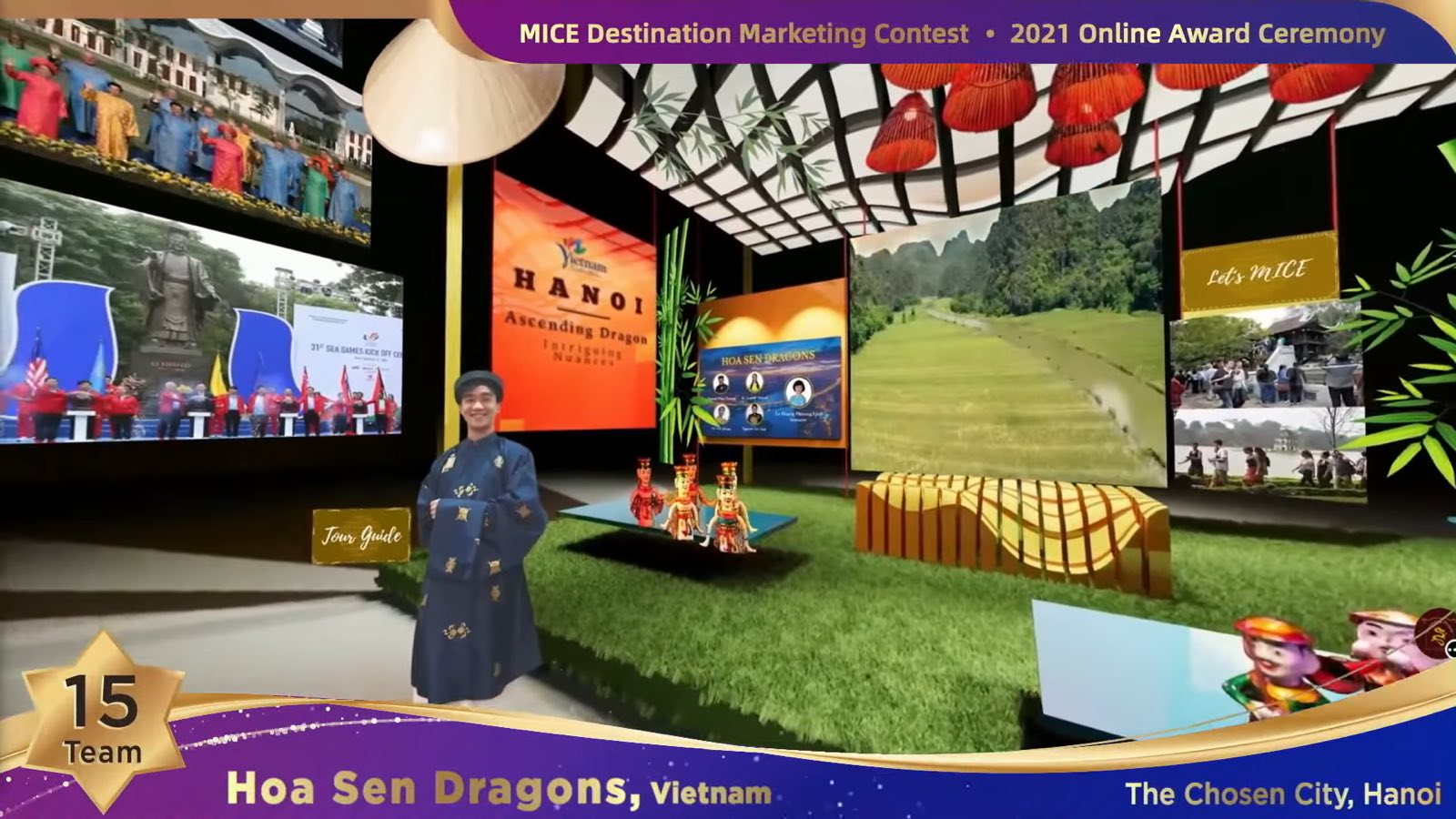 The eye-catching exhibition of the Hoa Sen Dragon team.
Due to the pandemic, this year's contest was held in the form of OMO (online merge offline). The contest attracted 17 schools with MICE tourism training, including well-known institutions as: Taylors' University, Sunway University, Singapore Polytechnic University, Assumption University and Taipei Commercial University. This year, Hoa Sen University is the only Vietnamese institution to have participated in this contest.
The representative of HSU is 4 member Hoa Sen Dragon team including Huynh Nhat Truong, Ky Khanh Quynh, Nguyen Ke Toai To Viet Hoang with the support of MSc. Le Hoang Phuong Linh, Director of HSU Tourism and Travel Services Administration Program. This year's contest consists of 3 portions including Marketing Plan, OMO Exhibition Hall Design (with 5 rooms) and Presentation in 5 galleries.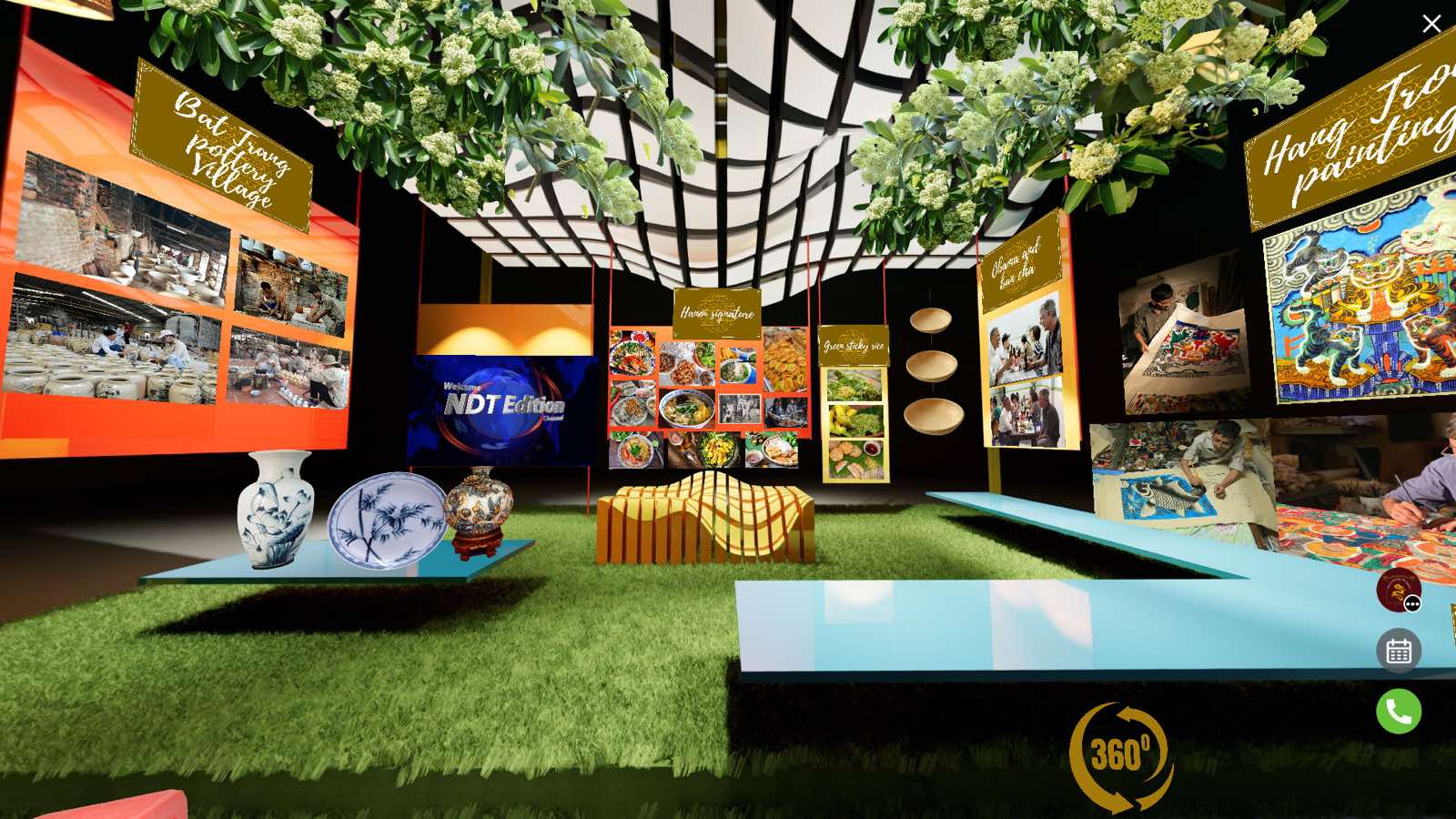 Pottery and Vietnamese cuisine were introduced to international students by Hoa Sen Dragon in the contest.
Choosing a destination in Hanoi and choosing Ascending Dragon - Intriguing Nuances as the title of their design entries, these 4 HSU students introduced the tranquil and ancient beauty imbued with Vietnamese culture and tourism identity to international friends. Hoa Sen Dragon's 5 exhibition halls displayed 5 different cultural nuances that fully described Hanoi in terms of the city being a convenient travel location, its depth of culture and history, colorful life with a professional team and modern equipment for MICE. The rooms are designed according to the theme, decorated with fonts, pictures, clips, music, display materials with detailed explanations.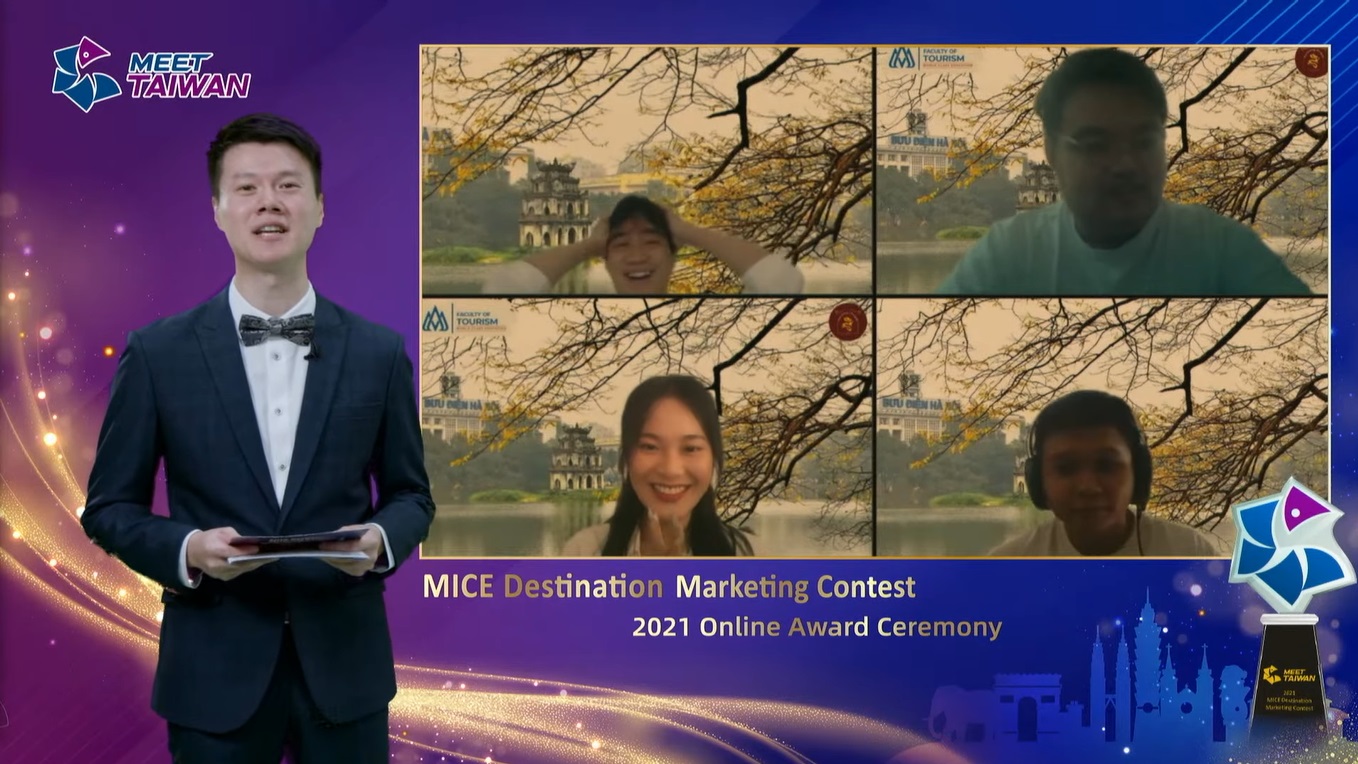 The 4 members of Hoa Sen Dragon were delighted to receive the award news at the Awards Ceremony.
With a clear theme, beautiful, thoughtful and complete exhibition stalls, and attractive narration, the Hoa Sen Dragon team impressed the judges and brought home 2-second prizes for 2 out of 3 paintings. These prizes include the Second Prize for Best Exhibitions & Visual Design and Second Prize for Best Tour Guide. With this result, the Hoa Sen Dragons are only behind the Taylor's University team of Malaysia. This is also the highest achievement of Hoa Sen University in the 5 times the university had participated in the Taiwanese MICE Destination Marketing Contest.
MICE Destination Marketing Contest 2021 is a platform for students to showcase their talents and career experiences in the tourism sector. Participating in the contest, students will not only be able to exchange ideas with friends from other countries, learn new skills and knowledge, but also contribute to promoting tourism and the unique culture of their country to the world. The second prize demonstrates the great efforts of the Hoa Sen Dragon group, and at the same time contributed to affirming the teaching quality of HSU's Tourism Service Administration.
Y NHUNG