NEWS
HSU offers exclusive training in programs of De Montfort University
On November 21, Hoa Sen University (HSU) and De Montfort University (DMU) officially signed a cooperation agreement on bringing the DMU's curriculum to Vietnam.
Attending the signing ceremony, there was the participation of Prof. Sir Steve Smith – UK Government International Education Champion, Ms. Emily Hamblin – British Consul General in Ho Chi Minh City (HCMC), leaders of the Ministry of Education and Training, leaders of the People's Committee of HCMC, representatives of DMU and HSU.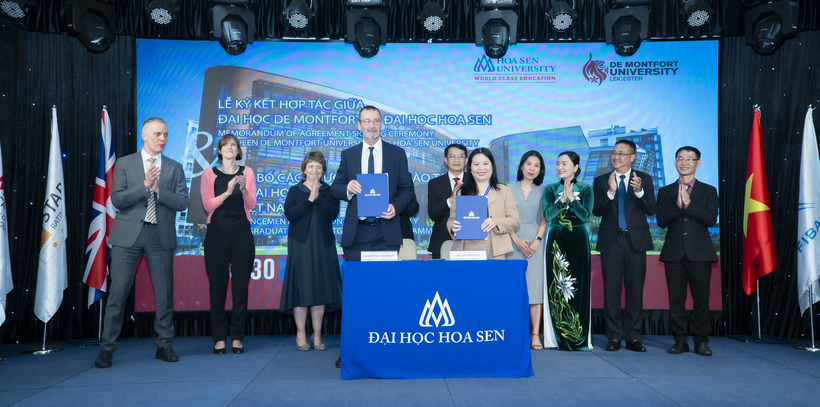 Accordingly, the two sides agreed to become a strategic partner to jointly implement a long-term cooperation program in the education field. With the cooperation valid for 10 years, DMU and HSU determined to focus on three areas, including:
One is the joint training programs of bachelor's and master's degrees in form of "on-site study abroad". In more detail, DMU authorizes HSU to exclusively deploy DMU's curriculum at HSU by a team of qualified instructors who are inspected and recognized by DMU. Upon successful completion of all the required courses, students will be awarded a degree of global value by DMU.
The second is academic exchange. In other words, HSU students have the chance to transfer to the UK to complete studies at DMU, study short-term course at DMU under the exchange program, participate in internship programs, experience study tours in order to involve in the international education environment in the country.
Third, the two sides will cooperate in research. DMU will transfer research works to HSU, thereby creating a high-quality academic environment, focusing on research and application of new inventions for the society.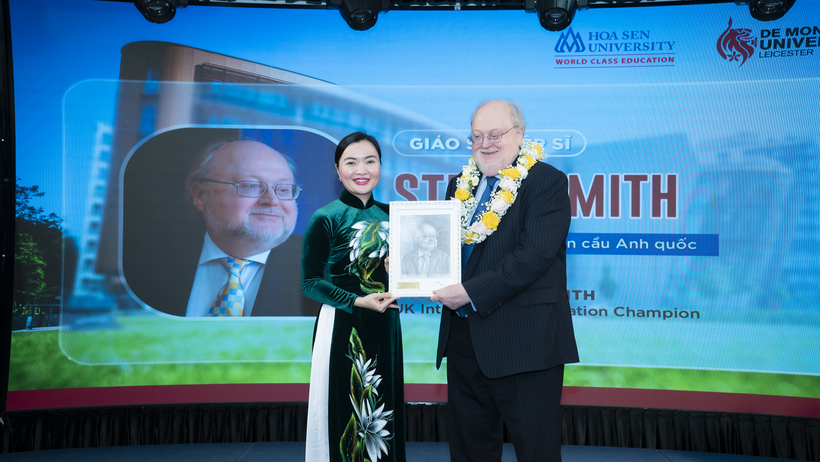 The joint training programs between HSU and DMU will start from the school year 2023 – 2024 with four programs at both undergraduate and graduate levels, including: Bachelor of Accounting (Accounting BSc), Bachelor of Marketing (Marketing BA), Bachelor of International Business (International Business BA), Master of English Language Teaching (The English Language Teaching MA). Others will also be deployed for the next academic years.
According to Assoc. Prof. Dr. Vo Thi Ngoc Thuy – President of HSU, in early 2021, HSU started the first exchanges with DMU. With the mutual vision, mission and social responsibility of two sides, HSU and DMU decided to become a long-term strategic partner in the higher education field.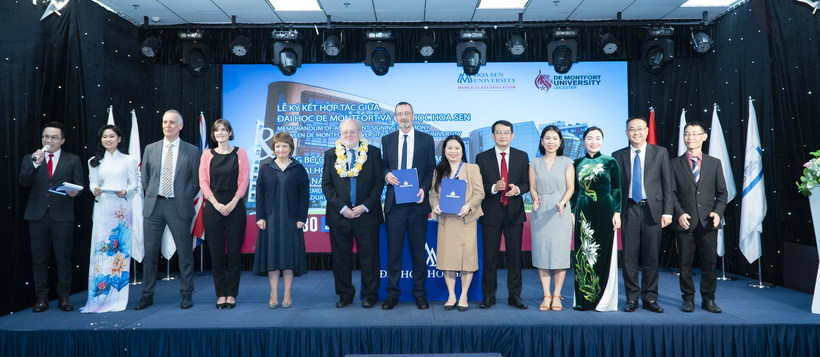 "We believe that the strategic partnership between DMU and HSU will definitely achieve set goals, contributing to the education cooperation of the two governments. The training programs will also provide the highly-skilled human resources that are fully equipped with theoretical and practical knowledge for the competitive labour market in the context of Vietnam's rapid, deep and wide integration with the world", Assoc. Prof. Dr. Vo Thi Ngoc Thuy said.
Speaking at the signing ceremony, Mr. Simon Bradbury, Vice-Chancellor of DMU, said: "DMU's vision is to provide the best learning opportunities for students wherever they are in the globe, and the partnership with HSU truly marks an important milestone in our education journey".
Information about De Montfort University
De Montfort University (DMU), founded in 1870, has grown into a global educational institution with 26,000 students and 2,600 lecturers, staff.
In 2022, DMU is ranked in the top 30 universities in the world and 15 in the UK according to the Times Higher Education Impact Rankings.
DMU has established long-term global partnerships with more than 100 universities, providing learning opportunities to over 4,000 students in countries such as: Denmark, Singapore, Hong Kong, Sri Lanka, India, Philippines, Malaysia, United Arab Emirates and Kazakhstan, etc.
Tuong Thuy