NEWS
MIT University signed a Memorandum of Understanding with Siemens AG and SDE Digital Technology to build a 4.0 Smart Lab
On February 21, 2022, the Signing Ceremony of Memorandum of Understanding on cooperation in building 4.0 Intelligent Laboratory and Training Center between MIT University, Siemens AG and SDE Digital Technology Co., Ltd. was held.
The project will proceed in 2 phases with a total capital of nearly 90 billion VND in which, Siemens AG and SDE Digital Technology finance 90% of hardware, software and training costs. In addition, Siemens AG will directly support training for the engineering program in Automotive Technology and Engineering of MIT University.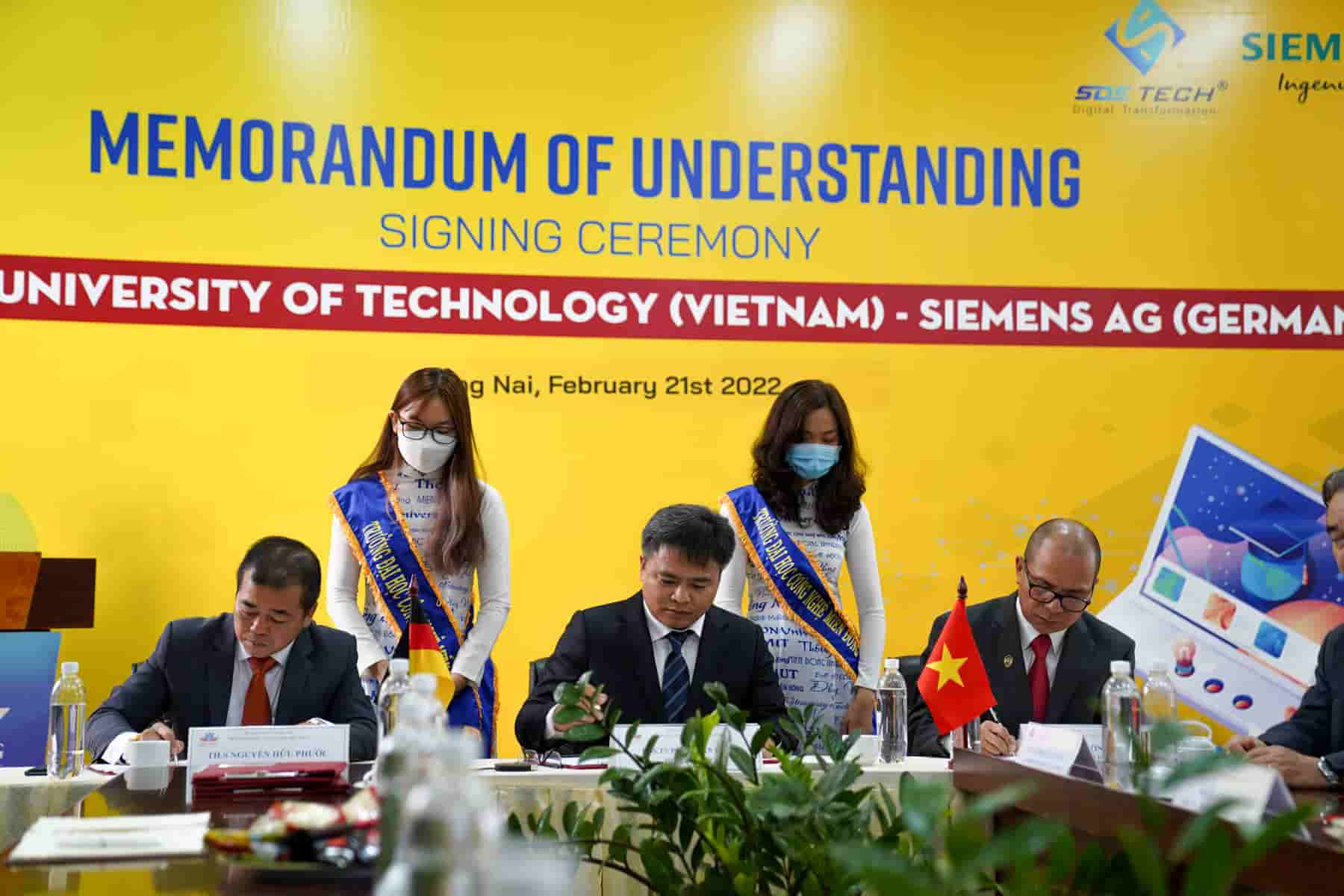 With this cooperation agreement, engineering students in Automotive Technology and Aeronautical Engineering will experience real work on virtual and practical models of the fields that they will later be a part of. Research, design, simulation, operation of production and assembly lines as well as performing maintenance and repair of automobiles, practice with the most advanced technology used in factories.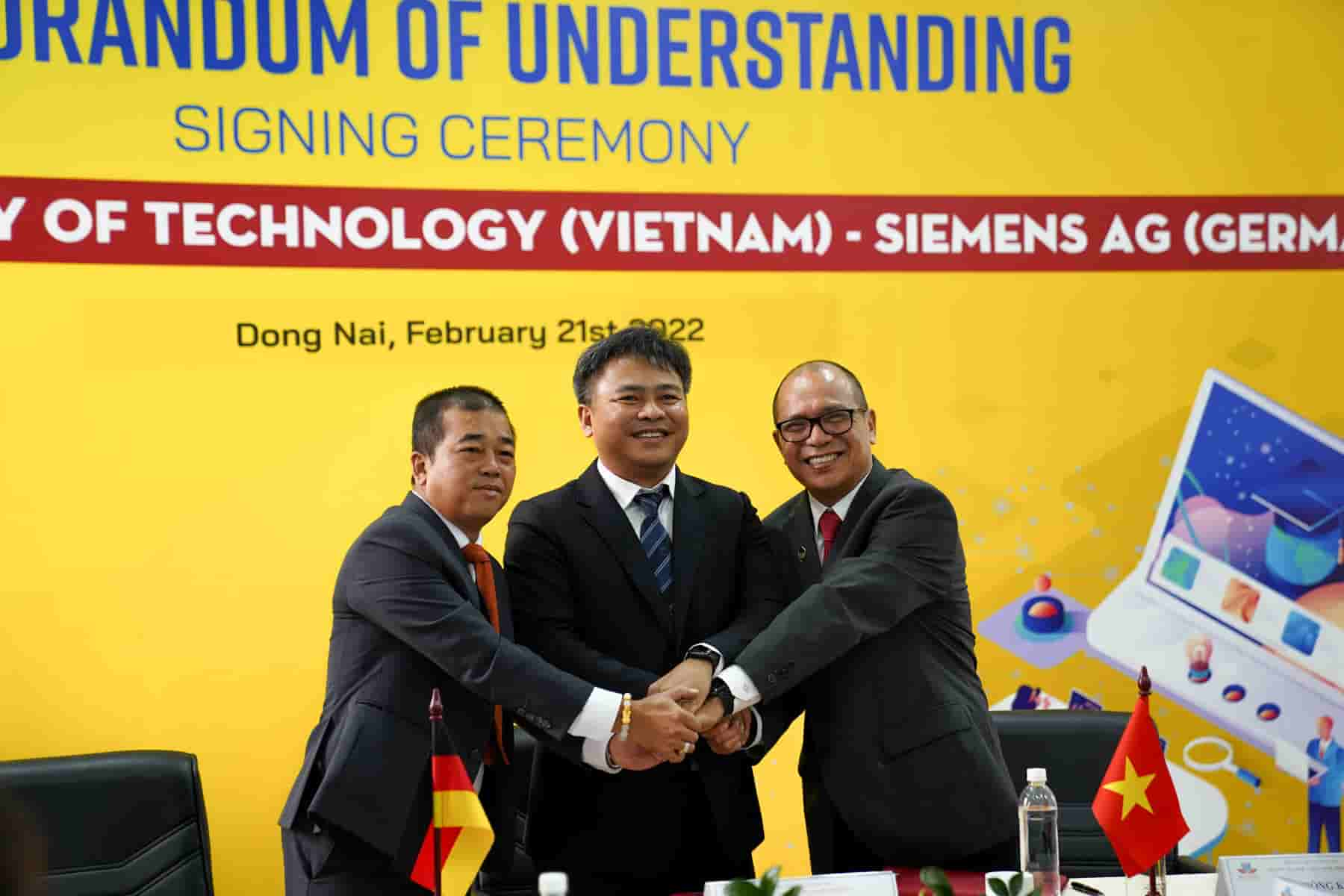 Currently, MIT University is one of the pioneering training institutions in digital transformation in education and training. Along with the investment in expanding the school's scale and upgrading the training quality, this project is expected to create a smart learning environment, ensuring the quality of students with knowledge and skills, confidence. and ready to work at big technology corporations right after graduation.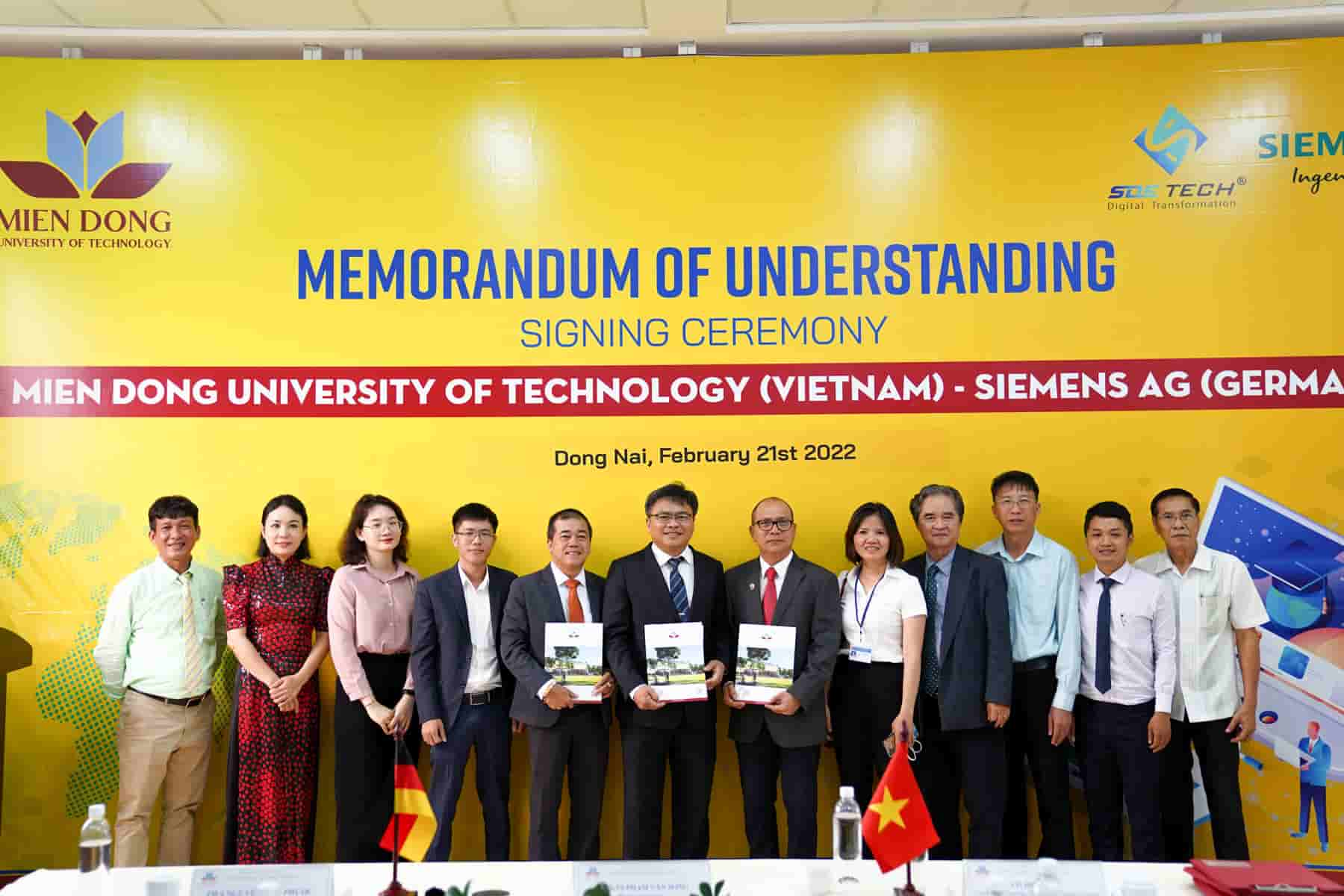 Siemens AG (headquartered in Germany) is a global technology group founded in 1816, representing technical excellence, innovation, quality, reliability and internationality in over 170 years. Especially in the field of education, Siemens provides strong support to many universities around the world to nurture the next generation of engineers and scientists. In Vietnam, Siemens has maintained close cooperation with universities and vocational schools for the past three decades. Siemens has provided software and hardware sponsorship packages for many technology universities in Vietnam such as Ho Chi Minh City University of Technology, Thuy Loi University, Can Tho University...
SDE Digital Technology Company Limited (SDE Tech) was established in 2014 as a Smart Expert partner of Siemens in the Pacific - Southeast Asia region for solutions including NX, Tecnomatix, Solid Edge, Simcenter and Teamcenter.