NEWS
Nguyen Hoang Group signs strategic partnership with HSBC Bank
Aiming to develop international education projects, Nguyen Hoang Group (NHG) officially signed strategic partnership with a multinational universal bank HSBC.
Attending the signing ceremony, in terms of NHG, there was the participation of Ms Hoang Thi Le Trinh – Deputy CEO; Mr. Dao Quang Huy – Deputy Director of Finance and Accounting Department; Ms. Nguyen Quynh Hanh – Head of Capital, Investment and Cashflow Department. On the side of HSBC, there was the attendance of Ms. Amanda Murphy – Head of Commercial Banking, South & Southeast Asia region; Ms. Stephanie Betant – Head of Wholesale Banking, Vietnam.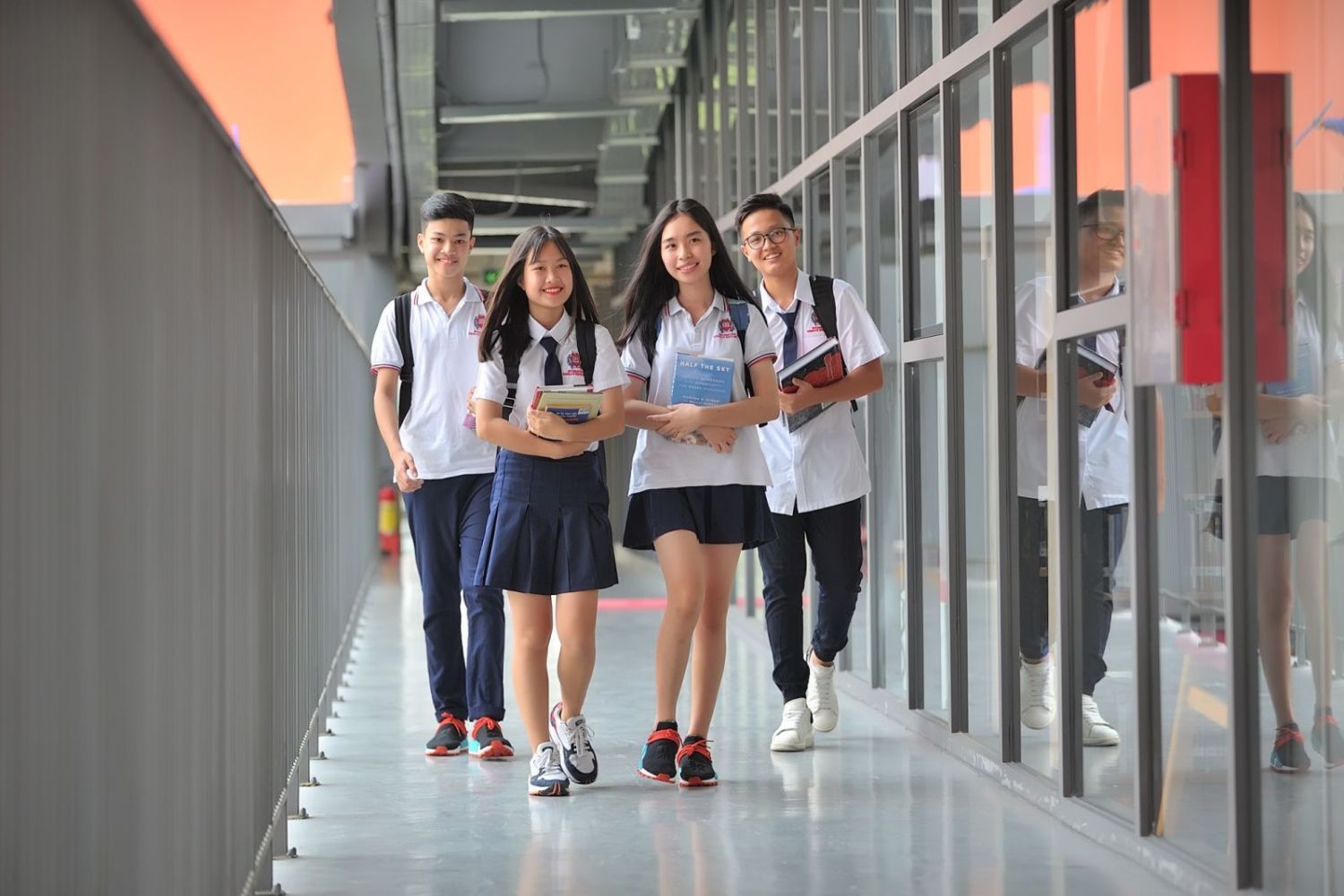 Becoming a strategic partner of HSBC, the world's leading bank, NHG can expand and develop comprehensive education projects, providing learners with high-quality training programs as well as training highly skilled human resources for the socio-economic development of the country. In addition, HSBC will also bring the best financial products and services to parents, students of schools under the NHG system.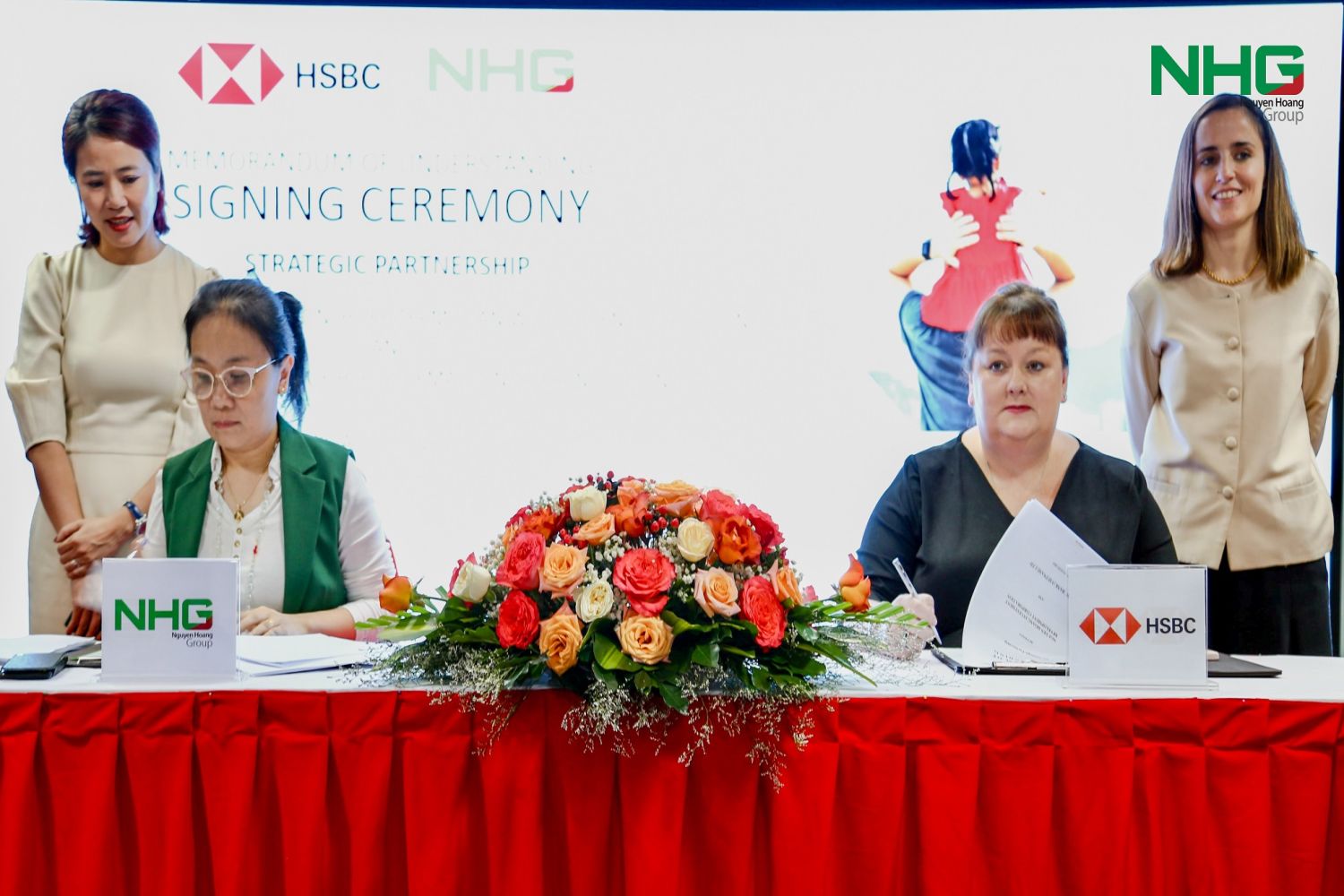 The cooperation affirms NHG's reputation, prestige and development on the journey of serving education, meeting the increasing learning needs of young generation, contributing to the growth of non-public education sector in Vietnam.
Speaking at the signing ceremony, Ms. Hoang Thi Le Trinh shared: "Aiming to develop a sustainable education system, NHG always enhances partnerships with many distinguished partners like individuals or businesses. "Together we can change the world", thus, we are delighted to reach a cooperation agreement with HSBC including the signing of financing package from HSBC Female Entrepreneur Fund, a fund fostering and supporting female entrepreneurship in Vietnam. I believe this is just the beginning of the cooperation between HSBC and NHG, which will definitely help both organizations to go further in the future."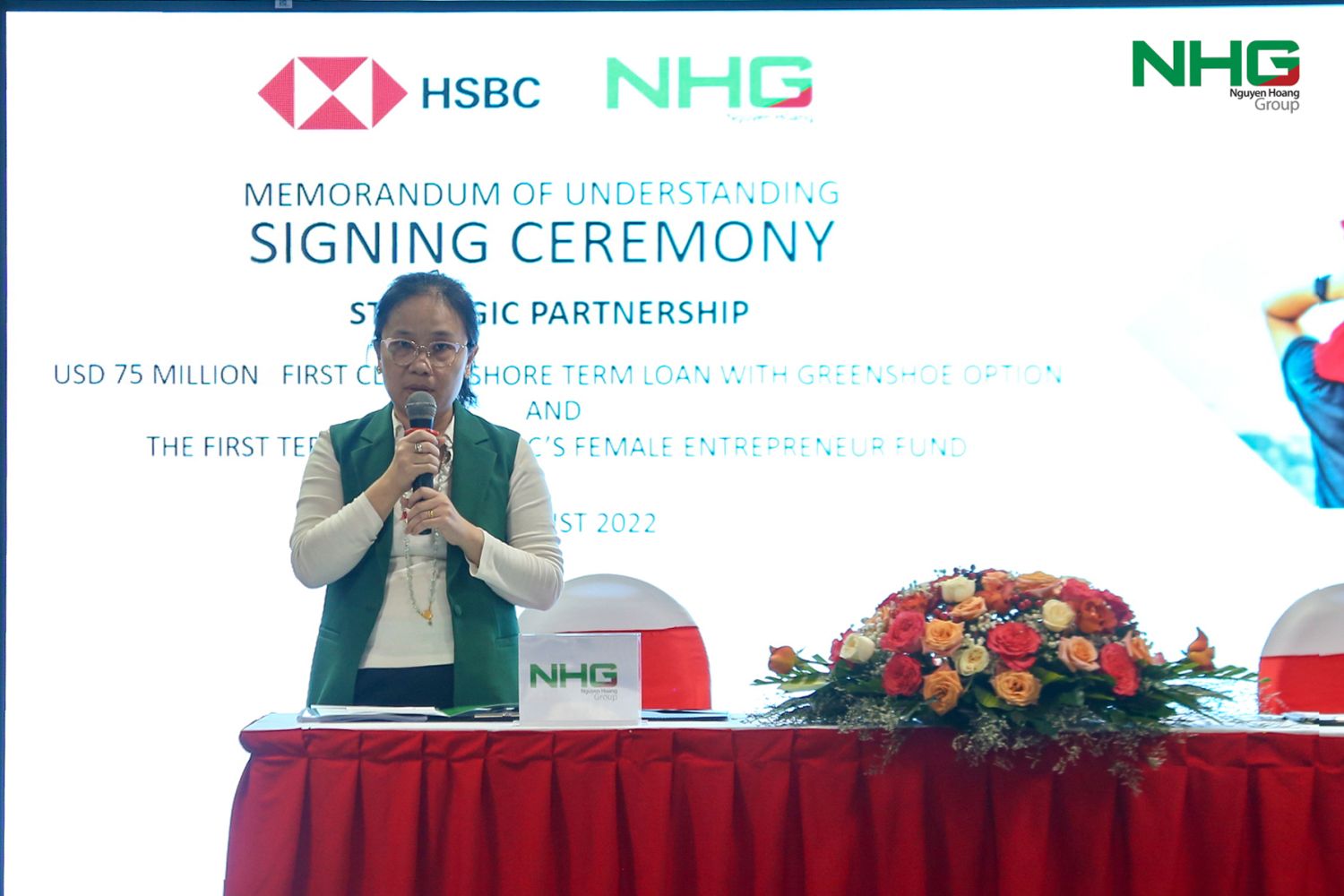 By signing a syndicated loan deal with HSBC Female Entrepreneur Fund, NHG has become the very first Vietnamese business to cooperate with the fund. The international fund, with a total value of 1 billion USD, is geared towards be a source of capital investment for female owned enterprises like NHG.
Ms. Amanda Murphy said: "Access to funding is one of the largest hurdles for female business leaders in Vietnam and many other countries. There is much to do as the COVID-19 pandemic has had a negative effect on female-led businesses. Breaking down the barriers faced by female entrepreneurs and providing the infrastructure and support to help them scale and grow their businesses are critical addressing these challenges. Deal by deal, though, we're breaking the bias and leveling the playing field".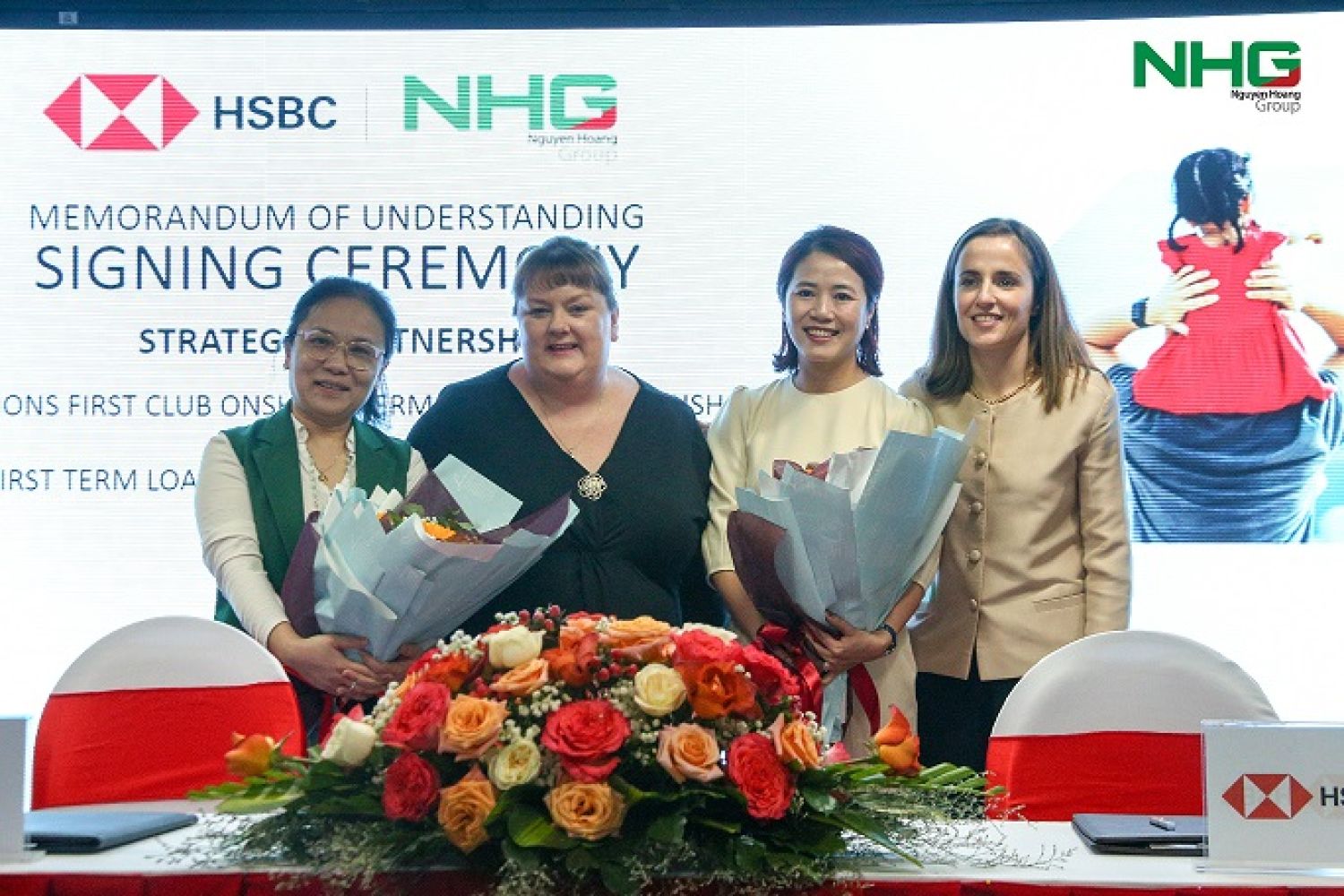 "In Vietnam, women are changing their roles significantly. Women-run enterprises operate across sectors and have annual revenue levels similar to those of male business owners. Along with contributing to their family's life, women also  support the country's growth. However, misconceptions about women entrepreneurs and their growth potential still exist. HSBC Female Entrepreneur Fund is expected to break those biases that hold women back, and we are very delighted to have NHG as a pioneering corporate partner joining us on this path," Ms. Stephanie Benant shared.
Tuong Thuy