NEWS
SONY helps NHG students master cameras
Nguyen Hoang Group (NHG) has just cooperated with SONY Vietnam to organize a series of workshops to guide the NHG system's university students in taking photos, filming, and making clips with SONY devices and equipment. It was a great opportunity for the students to learn from experts in making creative media products.

The first in the series was held on April 13 at Hoa Sen University's Nguyen Van Trang Campus, with the participation of a special guest speaker – photographer Nhi Nguyen. The young lady is very well-known as a hot face on social media thanks to her artistic talent, beauty, and interactions. 
 
"Light is the language of photography" – a quote from guest speaker -photographer Nhi Nguyen at the workshop "Master the camera".
The event was attended by representatives of SONY Vietnam, the Student Centers at Hoa Sen University, Hong Bang International University, Ba Ria – Vung Tau University, Gia Dinh University and Mien Dong University of Technology, together with more than 120 students from the 5 institutions, which are part of NHG.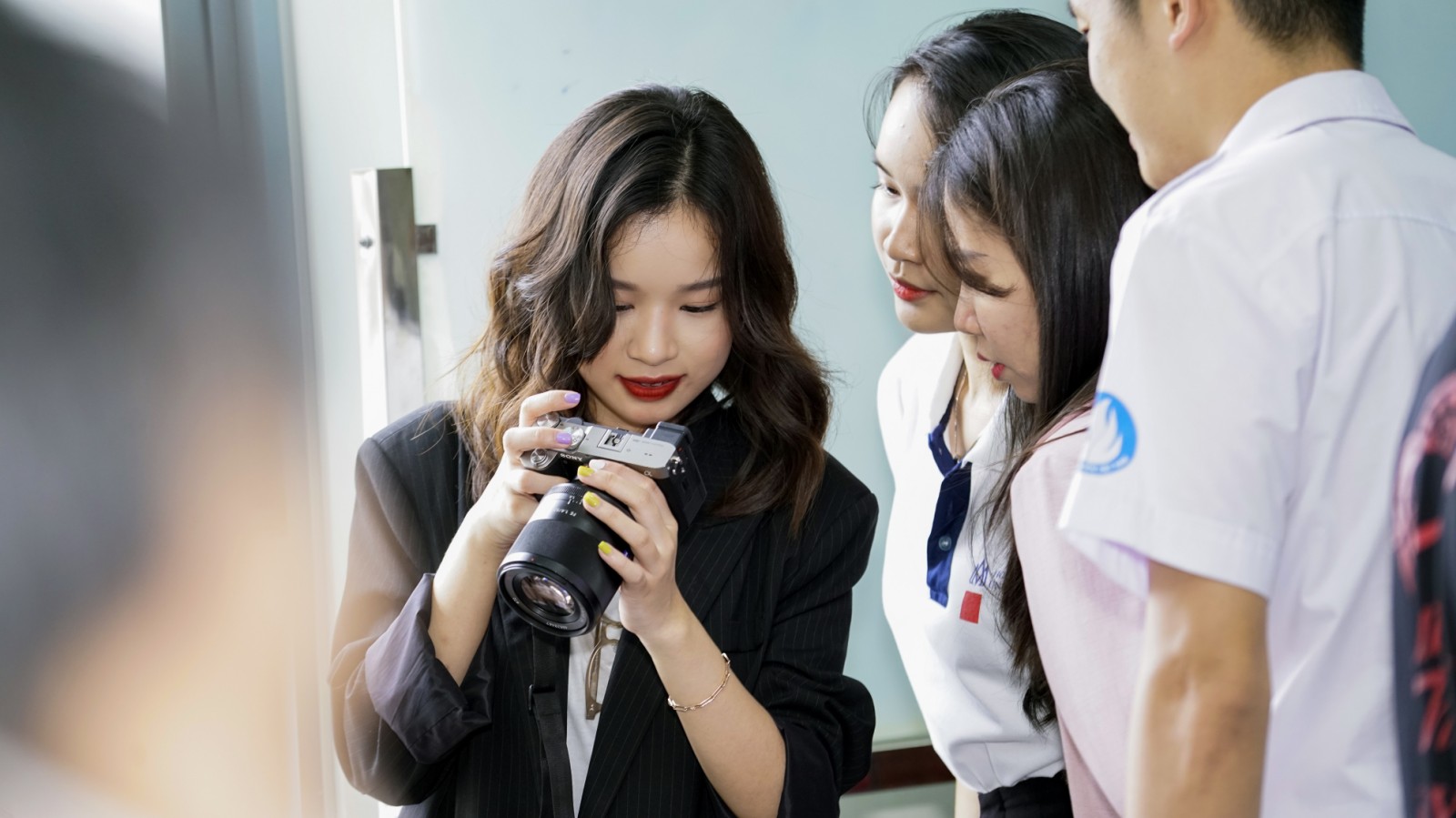 Photographer Nhi Nguyen guides the students to manipulate the camera.
With the "Master the camera lens" topic, the students of NHG system satisfied their passion for photography, video editing, and experienced the 6 latest SONY camera models with the tips to create photos and video clips able to feature typical parts of the SONY ADN.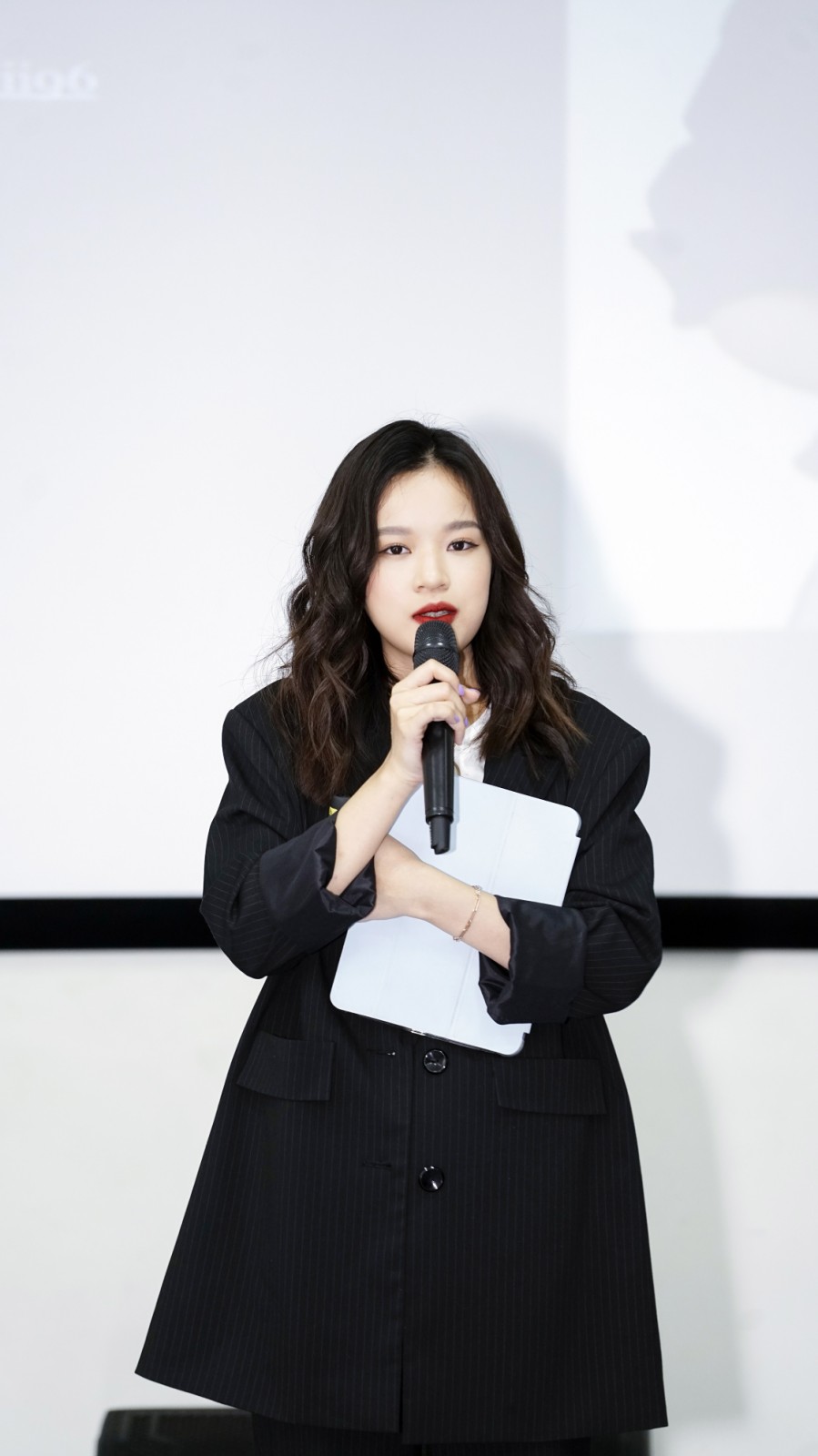 Let's pose: Photographer Nhi Nguyen joins students for posing.
At the same time, this was also an opportunity for the students to learn interesting knowledge about photography such as how to take pictures, tips to make impressive poses, tips for night shooting, how to use music to inspire when taking pictures, how to express personality and style in each photo.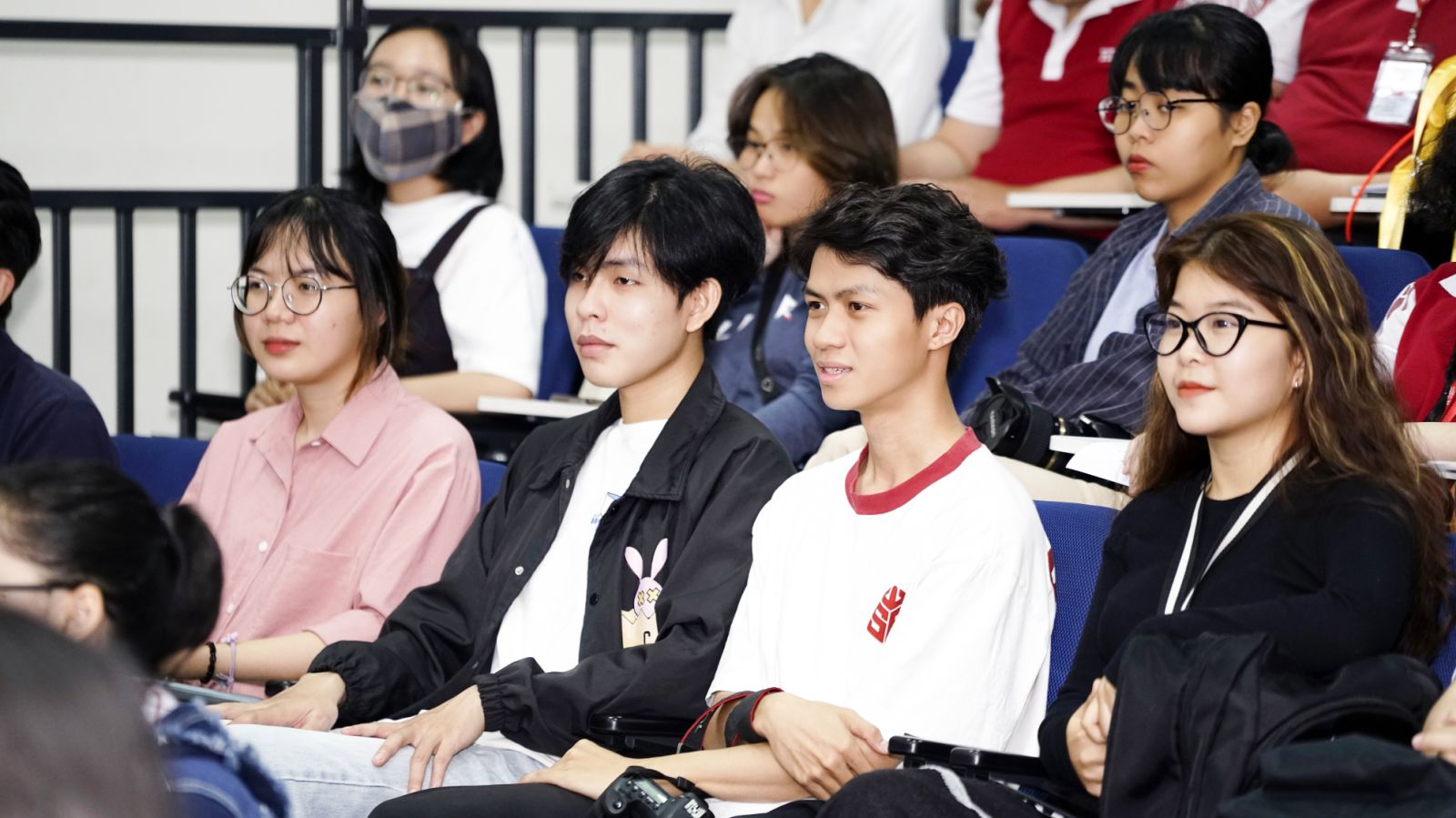 Students are very excited and attentively listen to the photographic knowledge from speaker, photographer Nhi Nguyen.
In particular, given with the series of SONY workshops, the students from the NHG system will serve as the "media teams", directly producing images and videos for the contestants of the Miss University NHG 2021 Contest.
KHANH NGUYEN