Support and inspriration
In line with the trend of globalization and the need for integration and development, NHG is constantly striving to bring about an international standard environment with internationally recognized education systems and programs.
Those are the strong but realistic commitments which underlie our pioneering innovation efforts. However, it will be more objective to let people learn about our efforts through the lens of "observers".
Head of the Central Propaganda and Training Commission Vo Van Thuong
Member of the Politburo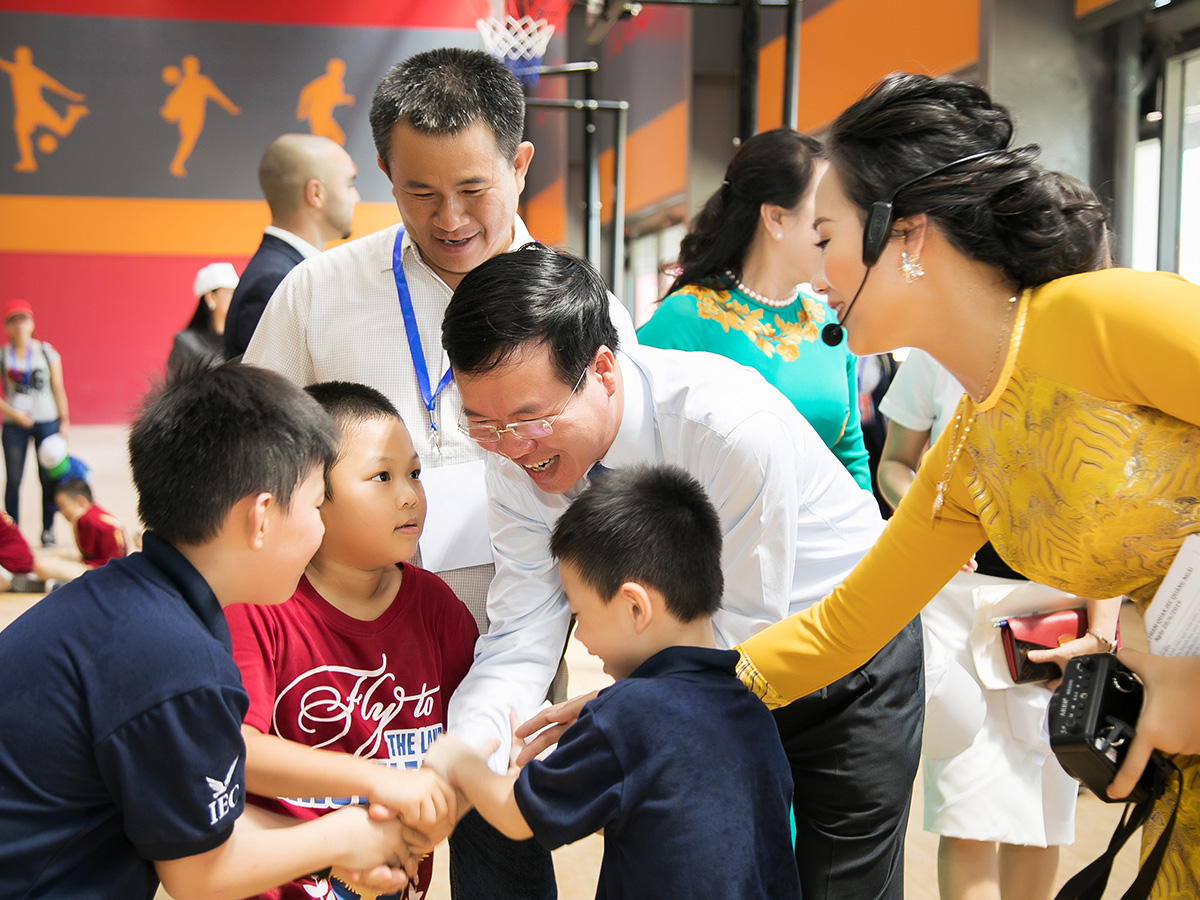 On June 28, 2019, IEC Quang Ngai had the honor of being visited by Mr. Vo Van Thuong, Member of the Politburo and Head of the Central Propaganda and Training Commission, within the framework of the Project Opening Ceremony.
Visiting the learning space and creative experiences from the library, laboratories, robocon rooms, central kitchen system, sports section, classrooms of schools ..., Mr. Vo Van Thuong gave highly appreciative comments about the modern and spacious learning environment and the diversified learning facilities of IEC Quang Ngai. He was particularly impressed with 7 modern and colorful educational environments, which include the ecological and natural environment; sports and physical education environment; technical and experimental science environment; musical and cultural environment; art, humanities and traditions environment; and boarding environment.
Minister Phung Xuan Nha
Minister Of Education And Training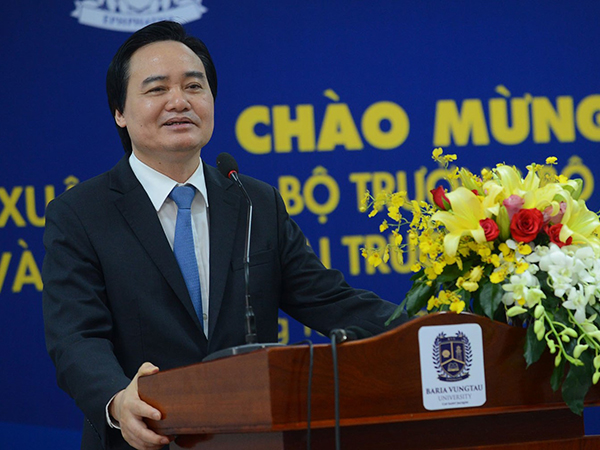 The Ministry of Education and Training strongly welcomes and encourages investors who have enough aspiration, talent and resources to work side by side with government in the cause for a better, renewed education system which will improve the quality of Vietnam's education and raise its level up to par with advanced regional and international education.
Nguyen Hoang Group has been one of the investors who shows their full dedication to education through a closed-ended system. Throughout all the visits and working trips to NHG's different educational campuses, the Ministry of Education highly appreciated the professionalism and seriousness of the Group."
Speech delivered by Mr. Phung Xuan Nha during the visit and working trip at BVU on March 14, 2017
Mr. Le Dinh Son
Member of the Party Central Committee, Secretary of Provincial Party Committee, Chairman of Ha Tinh Provincial People's Council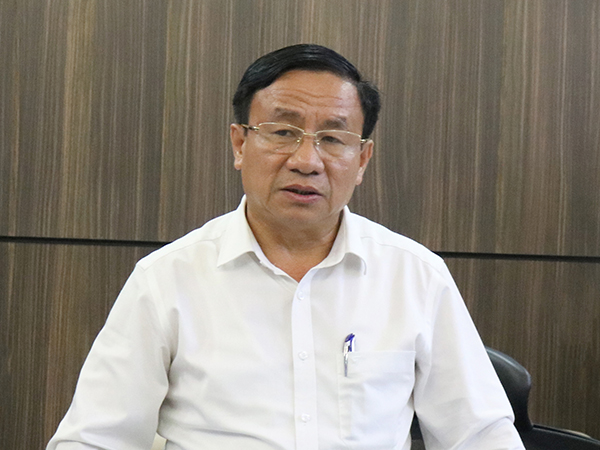 "We share the same educational perspective with IEC Quang Ngai, which posits that education is to create new generations of students who are fully developed in all aspects – emotionally, intellectually, and physically – ready to become responsible global citizens. We look forward to replicating IEC Quang Ngai's model of education in Ha Tinh – the land of the studious".
Speech delivered during the visit and working trip to IEC Quang Ngai, July 21, 2019
Mr. Nguyen Hong Linh
Member of the Party Central Committee, Secretary of Provincial Party Committee, Chairman of People's Council of Ba Ria - Vung Tau Province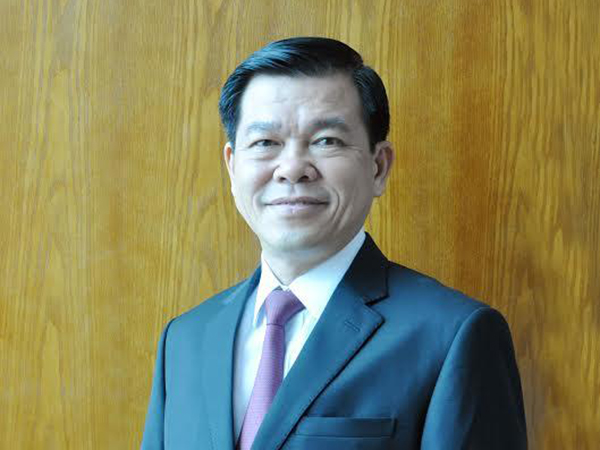 "I am delighted to visit UKA, to talk to the teachers and their motivated students. I am pleased to believe that UKA students will become exellent citizens of Ba Ria - Vung Tau upon graduation."
Speech delivered during the trip to UKA to visit its teachers and students on the occasion of Vietnamese Teachers' Day November 20, 2017
Dr. John Duy-An Nguyen
PhD in Information Technology (George Mason University)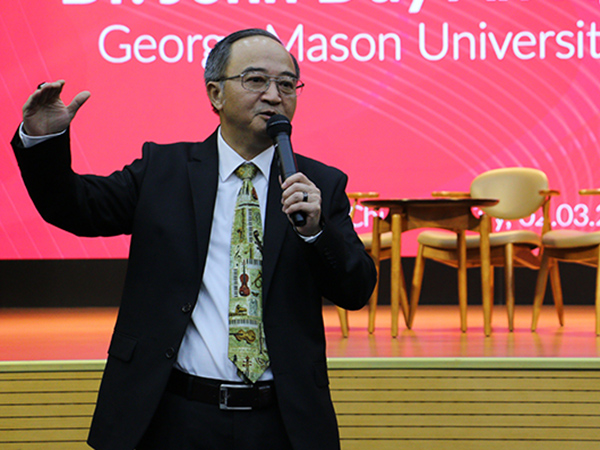 "The establishment of NHG Boards and Committees specialized in education development and accreditation is very appropriate and shows a vision much needed to develop the Group.
With new directions for development in the time to come, I hope that these Committees and Boards will be fully empowered to be able to realize that vision."
Speech delivered during the visit and working trip to NHG on March 18, 2019.
Bishop, Joseph Dinh Duc Dao, Xuan Loc Diocese
Member of The Congregation of Catholic Education - Holy See of Vatican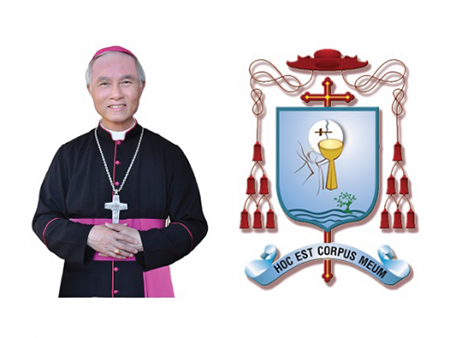 As the largest private education system in Vietnam, Nguyen Hoang Group has the power to strongly influence the process of national education reform.
Based on its humanistic philosophy education as stated, I truly hope that Nguyen Hoang Group will provide Vietnamese young people with a well-rounded education, forming new generations of citizens with a loving heart and an outstanding mind, who will help build a civilization of love and life, creating wealth prosperity for the country. I also hope that Nguyen Hoang Group will pay special attention to those poor and unlucky children who need love and support to rise up.
May God pour out his blessings on Nguyen Hoang Education Group.
Speech to celebrate 20th anniversary of NHG (1999-2019)
Bishop, Peter Huynh Van Hai
Chairman of the Vietnam Catholic Education Commission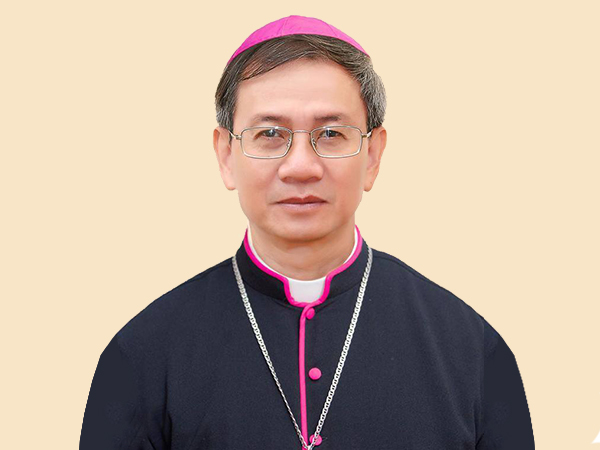 Receiving the Seeds of Hope scholarship, the nuns should take advantage to be trained comprehensively in many aspects, including: intellectual people with political, social and religious knowledge; moral people who know what is good or bad, saintly or evil. In addition, we also need to appreciate the sponsors who have given us this scholarship and keep the gratitude in our hearts. Like the 10 pieces of silver story in the Bible, we need to mark a great advance upon the pieces of silver we have received by our ability.
Thank Nguyen Hoang Group for collaboration with VCEC. Therefore, nuns have opportunity to improve their professional skills so that they can contribute to the society actively.
Speech delivered at the award ceremony of "Seeds of Hope" in Hoa Sen University, November 23rd 2019
Superior General, Maria Dinh Thi Sang
The Congregation Dominican sisters of Da Minh Tam Hiep, Dong Nai Province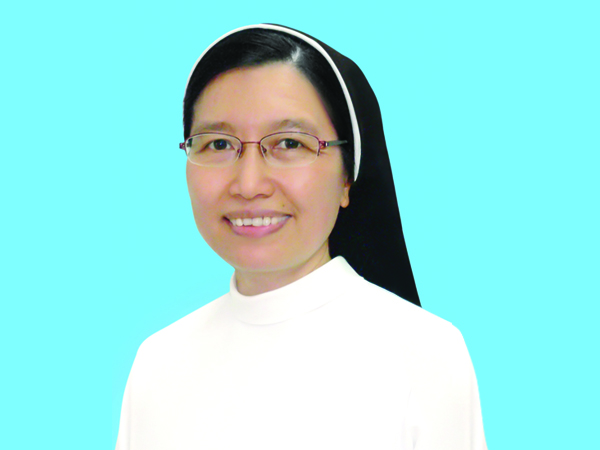 Not only does it develop open minds, NHG also navigates the ship of knowledge with the compass of morality. It places humanity, service, respect, and love at the center of life.
We Catholic nuns are very pleased to collaborate with NHG on the mission to dedicate ourselves to education, lighting up a warm fire for the human family.
I would like to thank NHG for bringing faith and a new wind to the noble cause of cultivating minds and educating people. May NHG not only expand in space, but also spread through time, so that the choices made today will still resonate in future generations.
Speech to celebrate 20th anniversary of NHG (1999-2019)