NEWS
Miss University NHG 2019 casts your mind back
"Miss University NHG 2019", the contest designed to find and honor outstandin female students in the Nguyen Hoang Group (NHG) system, co-organized by NHG and Cat Tien Sa Company, has closed with many emotions. The four beauties have represented their universities to carry out the mission of widely spreading the values of Truthfulness - Compassion - Beauty.
"Miss University NHG 2019" was a beauty contest for students of 4 NHG universities: Hoa Sen University, Hong Bang International University, Ba Ria - Vung Tau University and Gia Dinh University. The contest has features the beauty of female students, especially intellectual factors, talent, confidence, dynamism, encouraging students to be active in learning, participate in social and community activities, have a compassionate heart full of love and sharing. Let's have a flashback on this unique journey with the four shining pearls representing each university!
Gia Dinh University
In the night gala at the university, after 3 rounds namely ao dai (traditional costume of Vietnamese people), sportswear and gowns, the judges finally picked ethe 5 excellent faces out of 20 candidates to enter the next round. After careful weighing, the highest position at Gia Dinh University (GDU) belonged to contestant Nguyen Thi Thanh Huyen (first-year student in Business Administration). With the question "What social problem are you interested in and what will you do to improve or contribute to it?", she has excellently answered: "The problem that I care about is clean water. Currently, there are many places where water is serious in need, people have to use unsanitary water. This issue greatly affects the health and future of children. Therefore, I want to protect the environment, encourage everyone to save and protect water resources."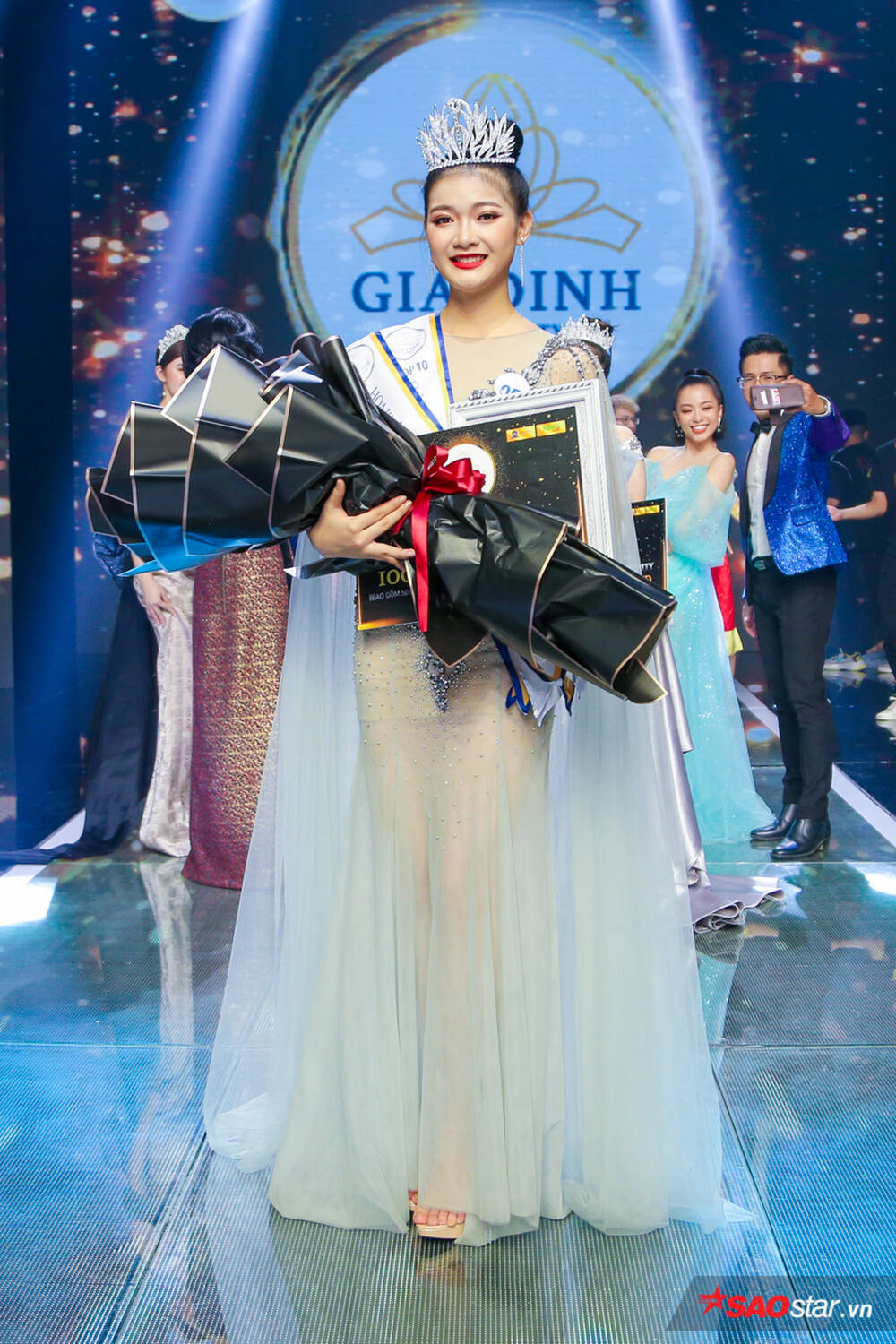 At Gia Dinh University, "Miss University NHG 2019" title belongs to Nguyen Thi Thanh Huyen.

Ba Ria - Vung Tau University
On another front of a NHG member university, at the Sports Training Center of Ba Ria - Vung Tau province, the gala of Miss University of BVU took place with the participation of nearly 2,000 students, parents,  lecturers and staff members of BVU. Cao Kieu Tien - a second-year student in Oriental studies – was Number 1 in the top 20 in the final night to win the highest position. In the top 5 round, Kieu Tien received a question from the judges that: "If tonight you were selected as Miss University of BVU, as the official ambassador of BVU, what message would you like to spread to other students in Ba Ria - Vung Tau as well in the whole country?". Kieu Tien confidently replied: "What I'd like to share with everyone is that an attractive woman is not defined by her curves but her self-confidence".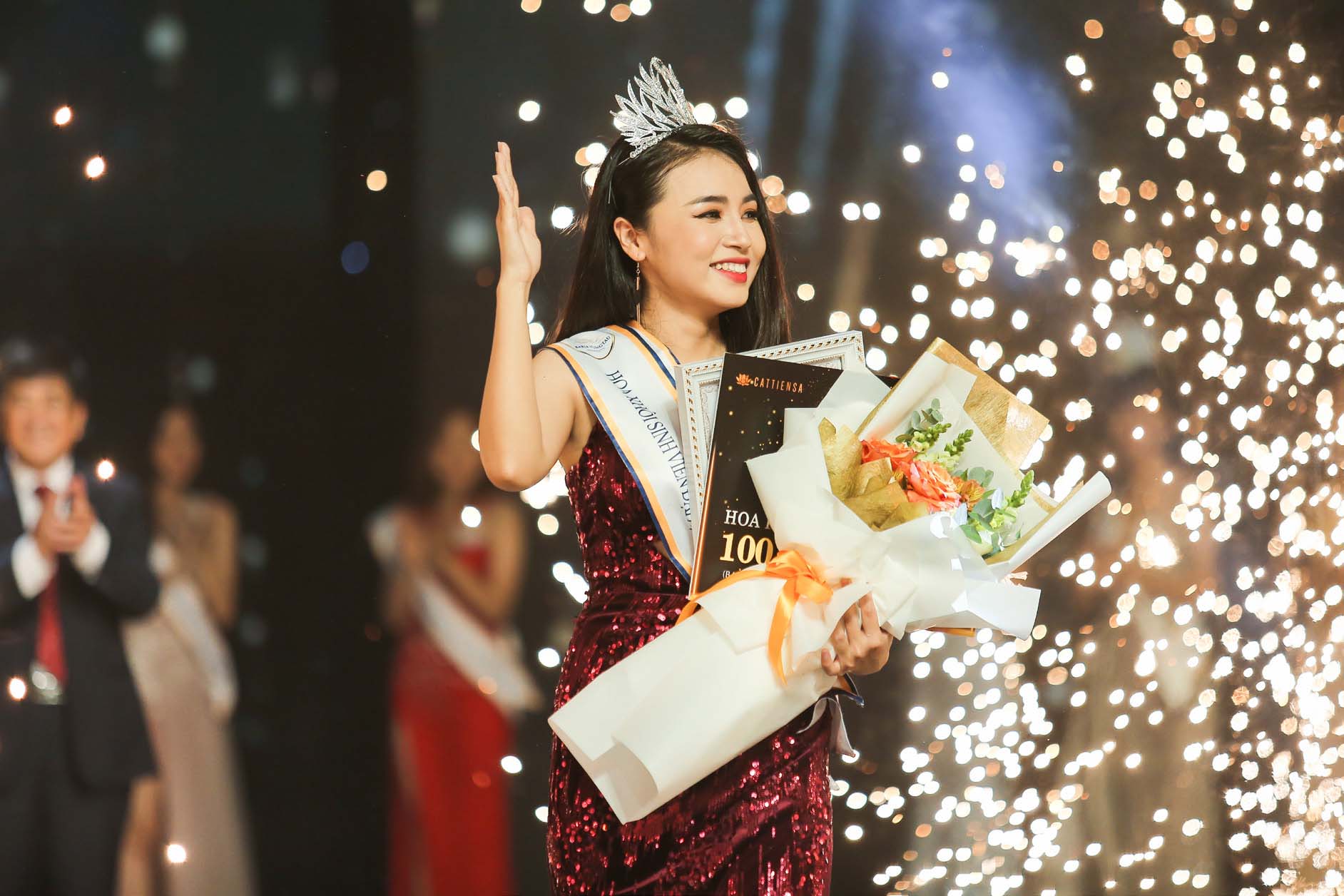 Cao Kieu Tien wins the title of Miss University 2019, Ba Ria - Vung Tau University.

Hong Bang International University
At the finale of Hong Bang International University (HIU), Le Thanh Ha Vi (No. 044) excellently secured the crown. In addition to that, shealso received the "Most Favorite" award from audience votes. Responding to the question "An opinion says that beauty is the weapon of modern women. Do you think beauty will help you in the future?", Ha Vi persuaded the judges with her answer: "Beauty is essential for women to be more mature and successful in their future, especially in the career pathway."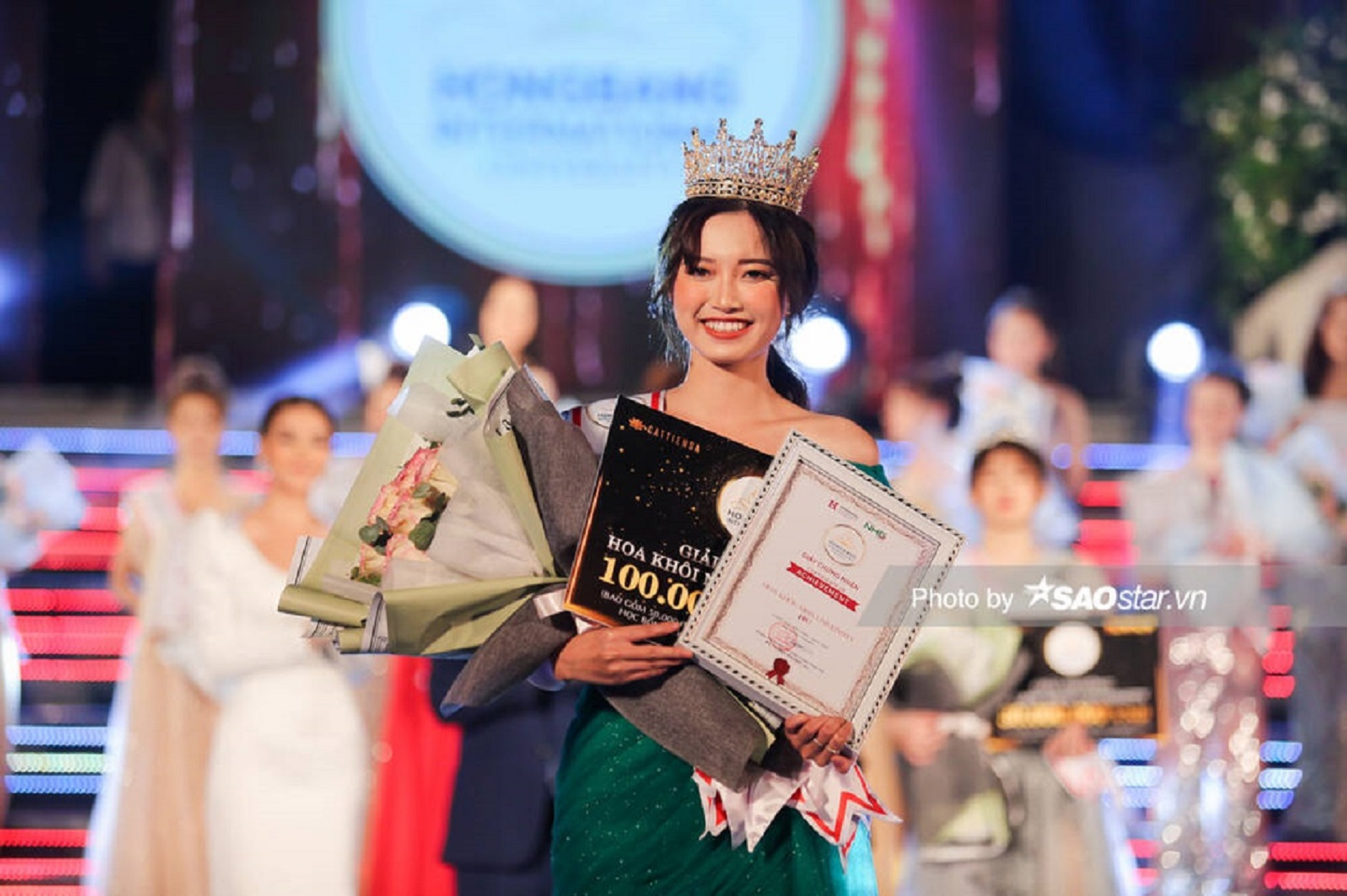 Le Thanh Ha Vi excellently secures the highest title of Miss University at HIU.
Hoa Sen University
At Hoa Binh Theater in Ho Chi Minh City downtown, Hoa Sen University (HSU) held the Finale of the "Miss University 2019" with 16 excellent students from HSU Faculties and Major Programs who had been qualified . Vo Ngoc Hong Dao (Faculty of Economics and Management, No. 72) showed her outstanding confidence when receiving a question from the judges: "If you become Vietnam Tourism Ambassador, what would you say to international friends - those who have never visited Vietnam?".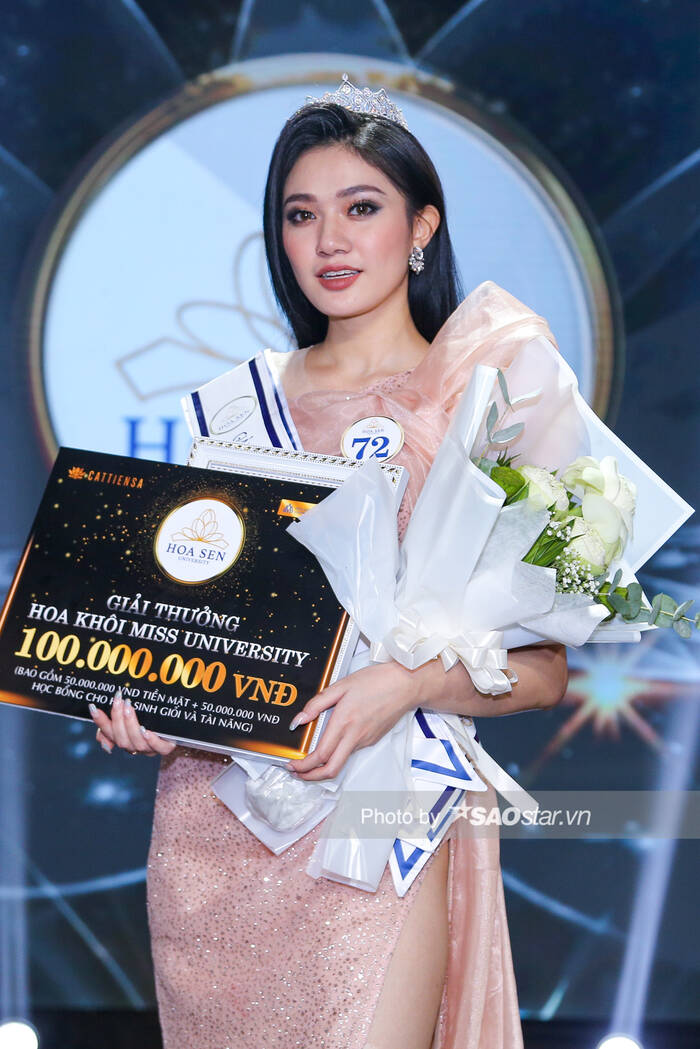 Vo Ngoc Hong Dao, Miss HSU 2019

Hong Dao confidently replied: "If I become Vietnam's Tourism Ambassador, I'd like to let the world know how friendly, amiable and kind Vietnamese people are". Then the crown went to her. After the for-students beauty pageant, she went on to honor Hoa Sen University by securing a post in the Top 5 Compassionate Beauties and Top 15 in Miss Vietnam 2019, the nation's most established beauty pageant.