NEWS
Nguyen Hoang Group 22nd birthday filled with warmth
In the context of the current extremely stressful Covid-19 pandemic, the 22nd birthday celebration of Nguyen Hoang Educational Group becomes more memorable and special when it receives numerous best wishes and messages through social media. In its new age, NHG will continue its sacred and noble educational  missions with the theme: "Year for Humans – Year of human values".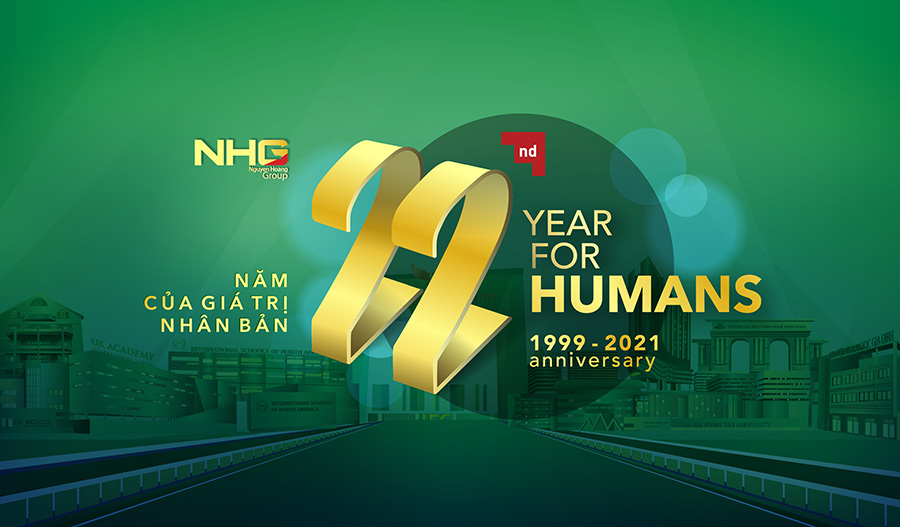 NHG celebrates its new age with the theme: "YEAR FOR HUMANS "
Getting over so many 21-year-old's challenges 
The academic year 2020–2021 is the most special in the history of Nguyen Hoang Group education since NHG teachers and students endured a lengthy period of online study. Looking back on a whole year,  despite the many obstacles faced by the Covid-19 epidemic, this is still a flourishing year of the NHG family with various achievements and "sweet fruits" thanks to the Human education philosophy.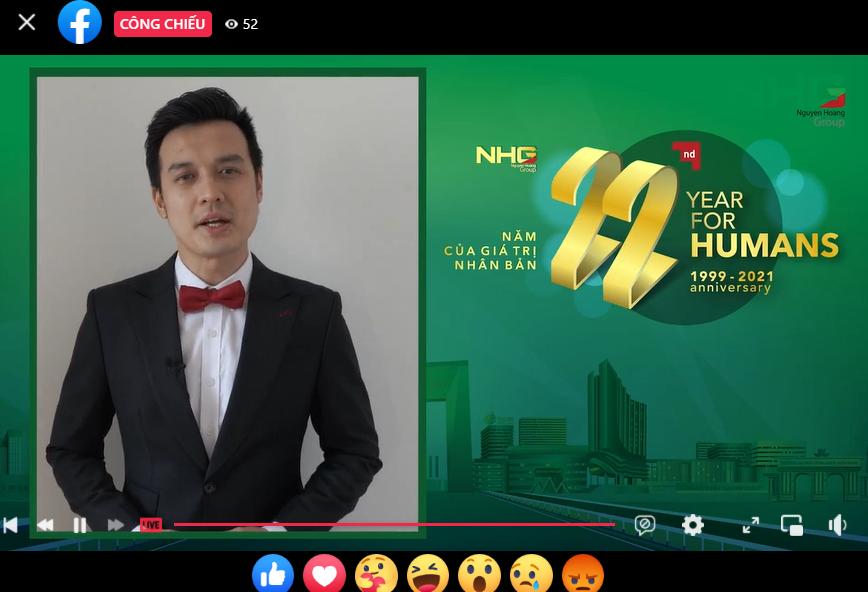 The NHG's 22nd birthday celebration goes virtual
Those are considered as the high points in learning and teaching activities of the schools and universities under the NHG roof, which can be listed as numerous international scholarships, science research awards, math and English prizes from the provincial, national to international level, etc. gained by NHG students. That was also when SNA became a fully accredited school through WASC and was officially authorized to teach the IB MYP program; the iSchool and UKA systems stepped over a new milestone when implementing the American Baccalaureate (AB) with the Providence Country Day school; Hoa Sen University (HSU) was rated as a four-star institution by QS Stars - an international university ranking organization; Hong Bang International University (HIU) received 200 Indian students studying  General Medicine, etc.
Additionally, in the previous school year, NHG added new members to its educational ecosystem, including UKA Gia Lai, SNA Marianapolis Bien Hoa Campus, Hoa Sen College, Mien Dong University of Technology. They will accompany NHG in the race of conquering knowledge, spreading deeply and widely the Human education philosophy.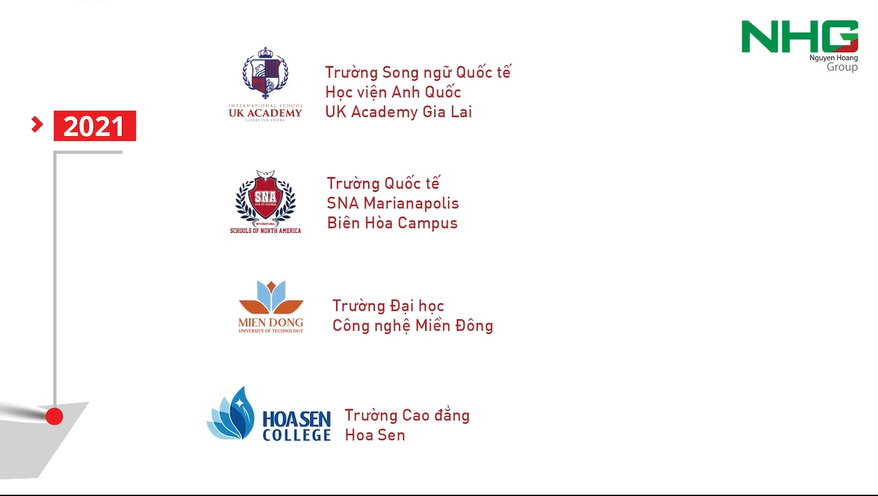 4 new members of NHG's educational ecosystem
When the Covid-19 outbreak wreaked havoc on people's life last year, NHG has carried out its objective of serving the community through a variety of practical social activities, including the free medical examination and treatment programme for 2.000 adverse circumstances;  the charity journey to orphans, the elderly as well as people living in disadvantaged circumstances, following the music night Christmas gifts 2020; the "Mother is Love" music show was to raise funds to support heroic Vietnamese mothers, lonely mothers in difficulties in many provinces and cities across Vietnam, etc. Each programme serves as a humane lesson for all students in the NHG system, allowing them to actualize love lessons and share stories gained via books.
The 22-year-old's full of optimism 
Amid the widely social distancing due to Covid-19, although the NHG's 22nd birthday celebration went virtual, every NHGer was still full of joy and pride, giving them genuine love for NHG. Those affections of teachers, lecturers and students from more than 60 schools, universities and units have spread everywhere in the NHG family. Besides, domestic and foreign partners, friends, parents as well as artists also gave best wishes to NHG.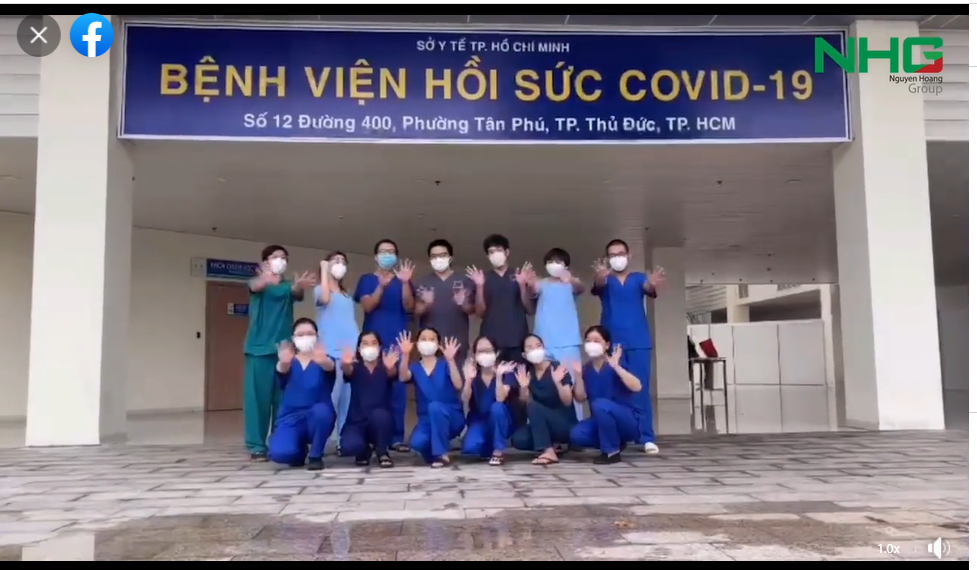 The students of NHG give best wishes on the NHG birthday
Furthermore, in recent days, more than 500 students and lecturers of Nguyen Hoang Educational System are still working, burning the midnight oil to support the medical teams treating Covid-19 patients. Celebrating the NHG's new age from the center of the epidemic, their shares and wishes are the presence of faith and the most profound motivation for Nguyen Hoang people to continue contributing to society. 
In the journey of spreading knowledge of Nguyen Hoang Group, students are the core of educational ambitions, teachers serve as bridges, specifying teaching strategies to directly transmitting good values to the next generation, parents, partners are the companions who share the same goal of training comprehensive citizens. This is why NHG chose the theme "YEAR FOR HUMANS - YEAR OF HUMAN VALUES" for its 22nd birthday.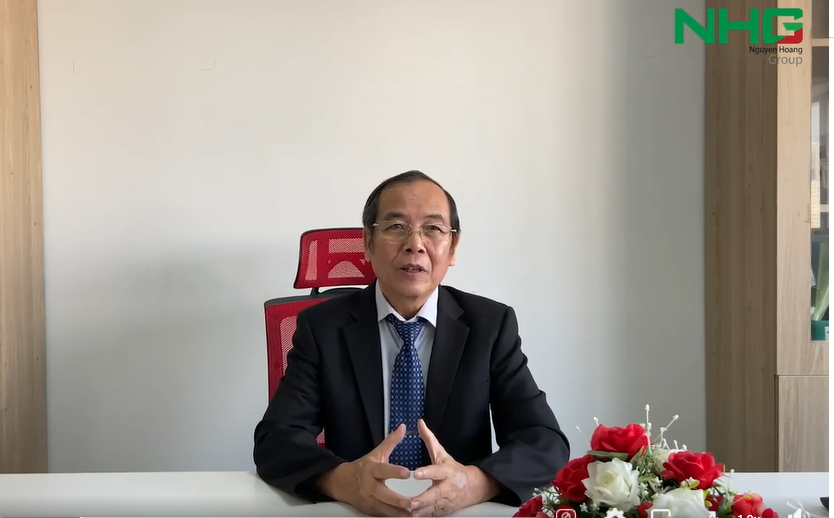 Dr Do Manh Cuong – Deputy General Director of NHG
"In the 4th extremely stressful outbreak of the Covid pandemic, unemployment, famine, and the fear of losing one's life are all threatening many regions of our country. We are now more fully aware of the significance and value of the Human educational philosophy that we have identified and persisted in implementing. Scientific progress can heal the physical injuries caused by the Corona virus, but only those with Human values and qualities are capable of healing the emotional traumas. As a result, our new school year will be a special one dedicated to educating and instilling human values in every member of NHG, from school/unit leaders to teachers, students, and staff."- Dr Do Manh Cuong – Deputy General Director of NHG shared.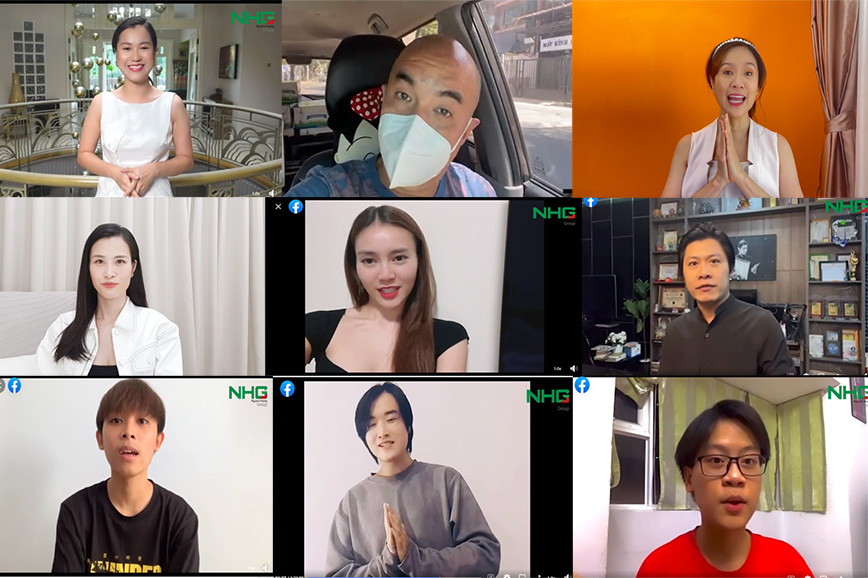 The artists are students, NHG's parents send their birthday wishes to Nguyen Hoang Group
Regardless of the hardships faced by the 22-year-old, the people of Nguyen Hoang will always turn to Humans with a heart full of joy, ensuring that "YEAR FOR HUMANS - YEAR OF HUMAN VALUES" flourishes, providing many practical values for people and modern education.
Y NHUNG