NEWS
NHG students learn from entrepreneur Lam Minh Chanh
In April students from universities under the Nguyen Hoang Group (NHG) enjoyed their gatherings with businessman Lam Minh Chanh, founder of business school BizUni, because they could hear him talk about some issues essentia for them.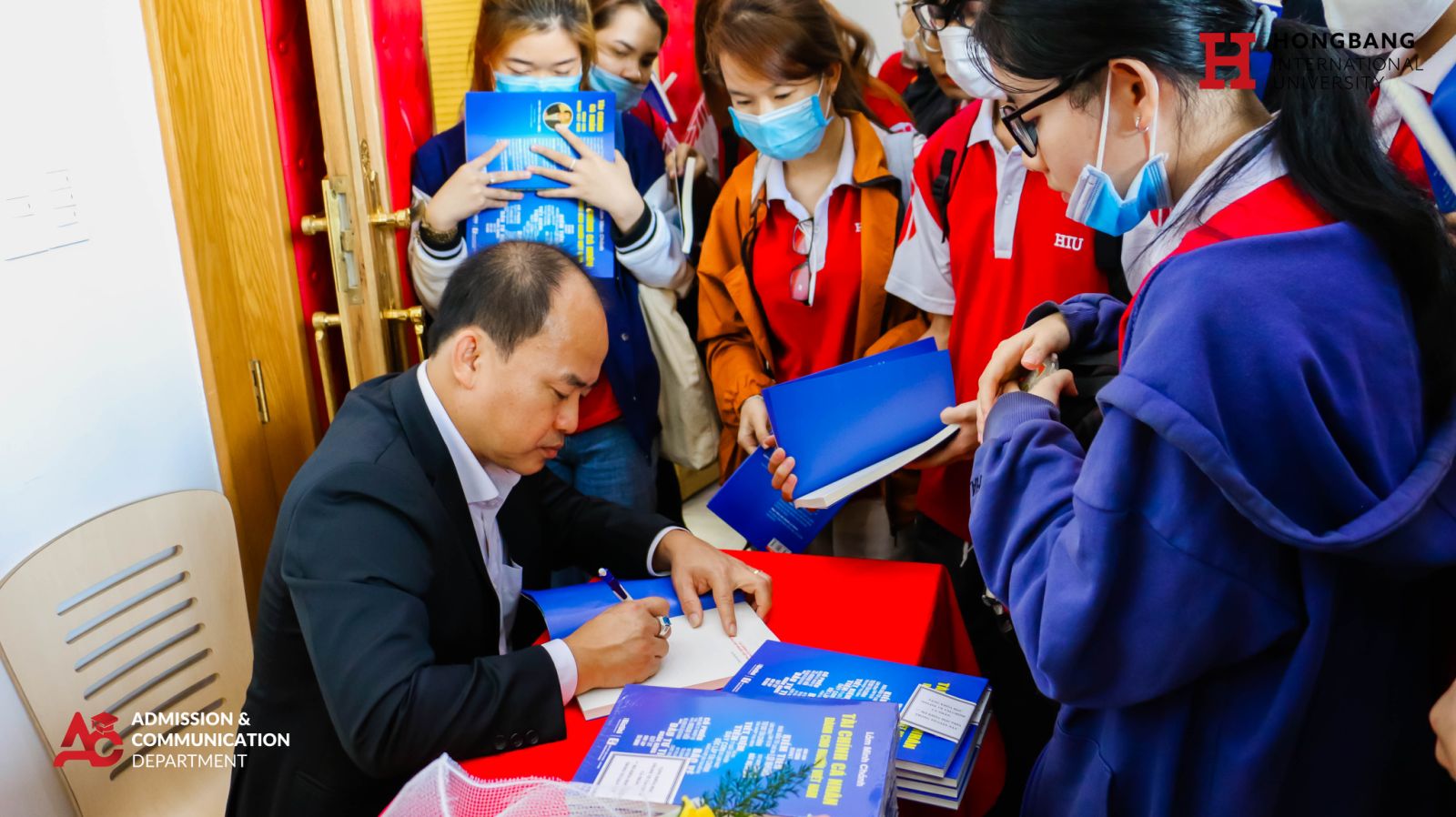 Businessman Lam Minh Chanh autographs his book for HIU students
Talkshow "Key to Success & Personal Financial Management" by speaker Lam Minh Chanh took place on April 7, 13 and 14 at Hong Bang International University (HSU), Gia Dinh University (GDU) and Ba Ria - Vung Tau University (BVU), which are under the NHG roof.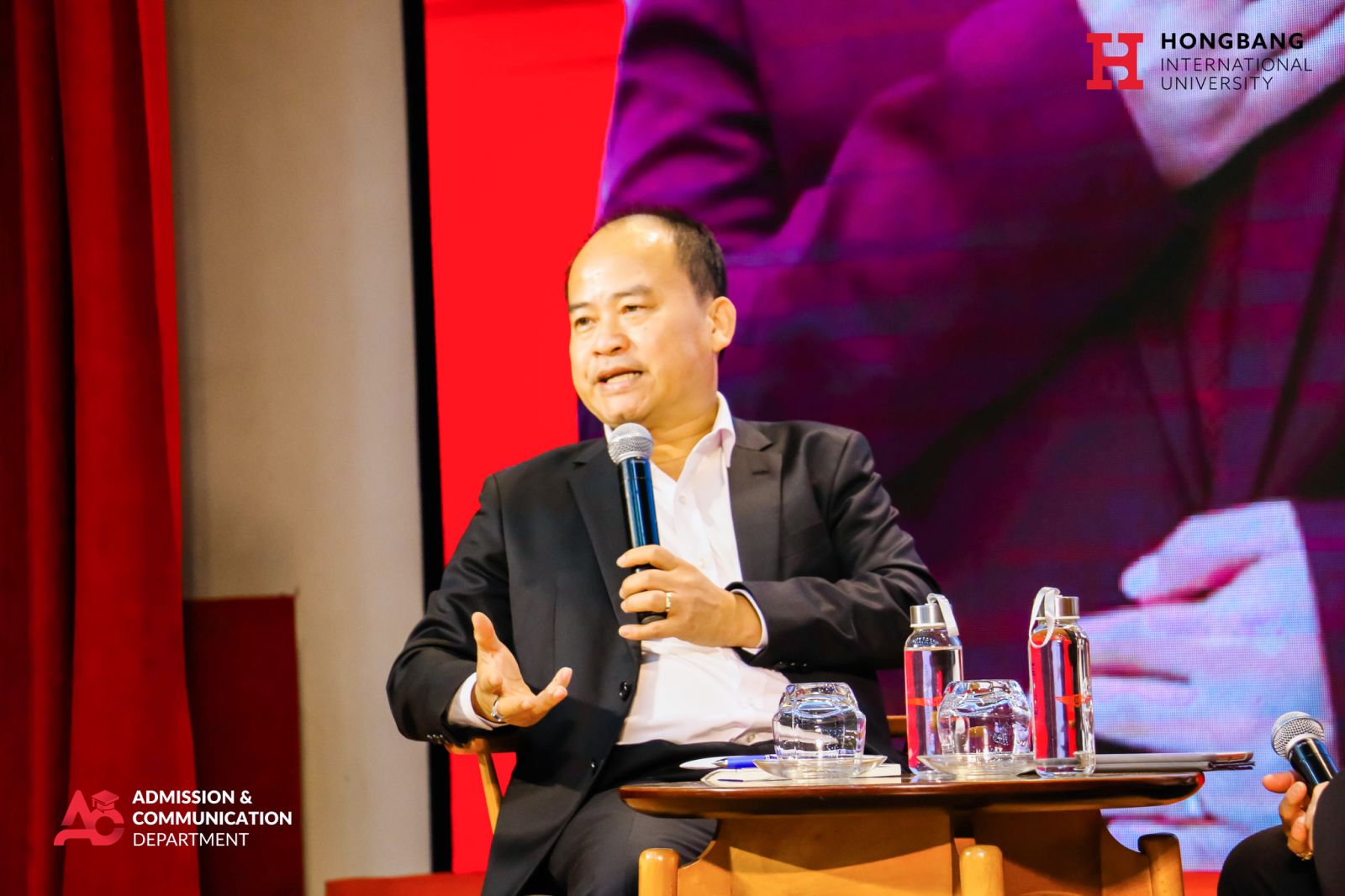 Mr. Lam Minh Chanh's presentation at HIU.
He explained to the NHG students the factors that lead to success, how to develop themselves and how to best manage their own finances in the future. According to him, to be successful, students need to learn what they love, work well, be the answers to what markets need, set their own specific goals, change to an employer's mindset, make financial investments, and should follow the Ikigai lifestyle of the Japanese. Ikigai is not only about financing but much more, including bringing a smile to your face when you wake up in the morning, thus getting more self-motivated.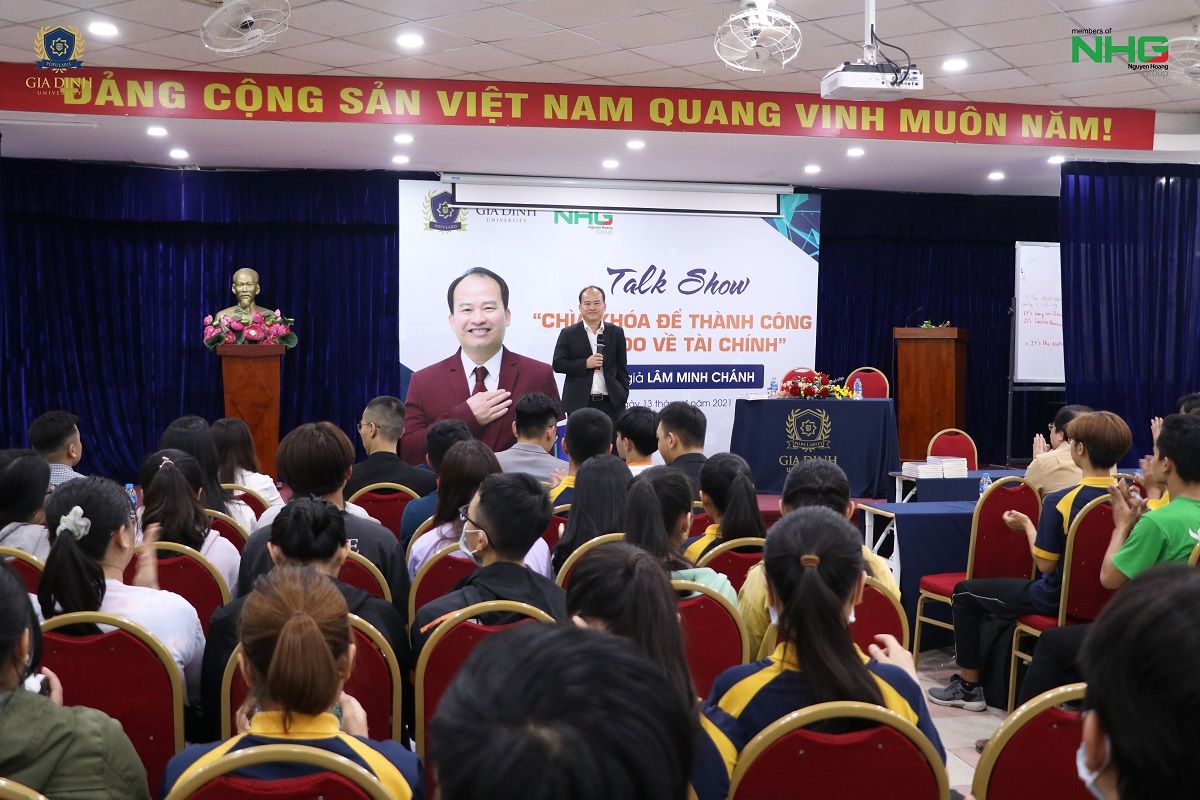 Lam Minh Chanh's talkshow at Gia Dinh University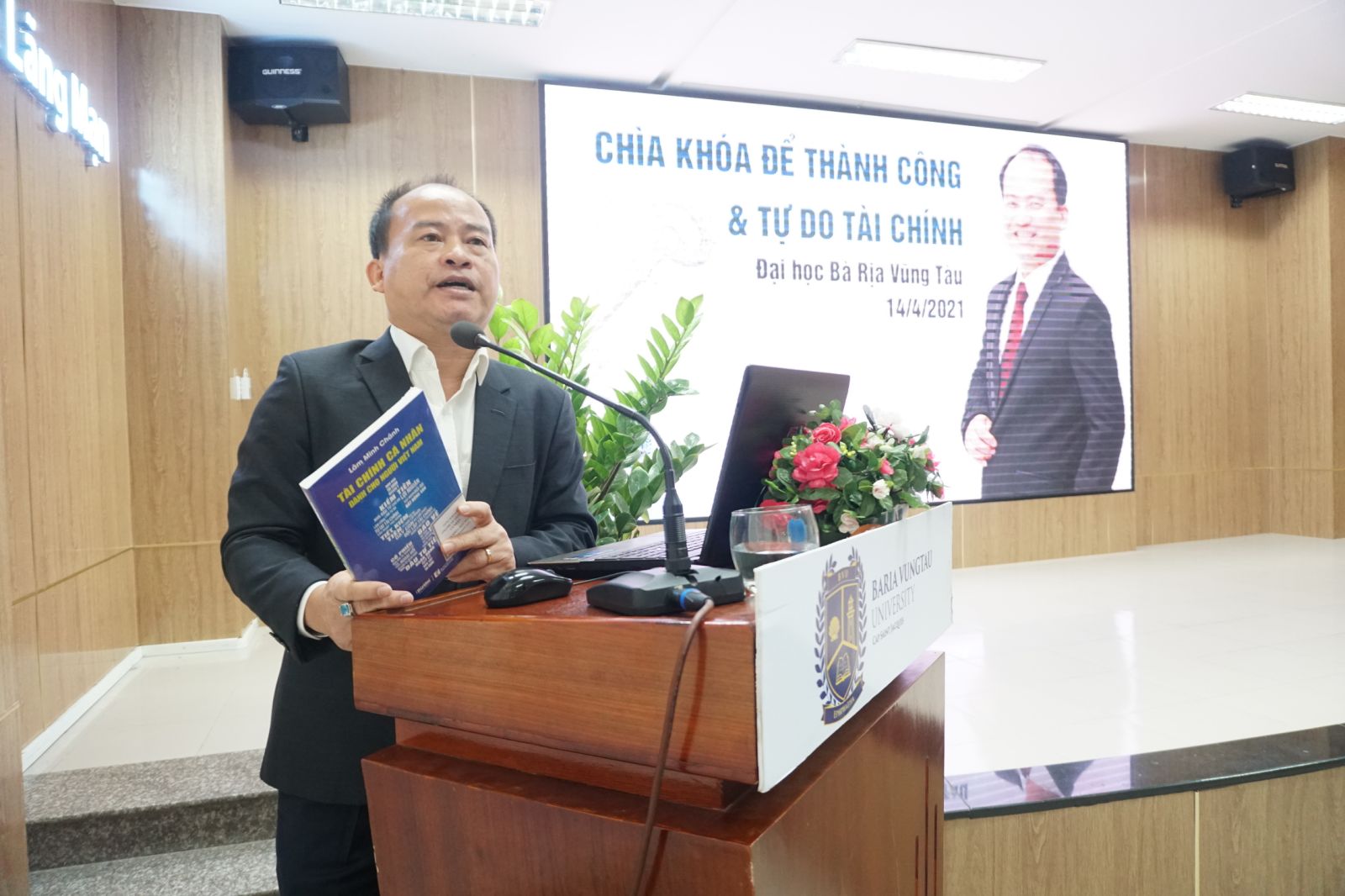 Mr. Lam Minh Chanh's presentation at BVU.
After each talk show, he autographed his book "Personal financing for Vietnamese" for the joining students to keep.