NEWS
NHG University organizes a vocational event attracting 5,000 students
On November 2nd, the university department of Nguyen Hoang Group organized a vocational event with the theme "Career orientation in the industry 4.0", attracting 5,000 high school students to attend.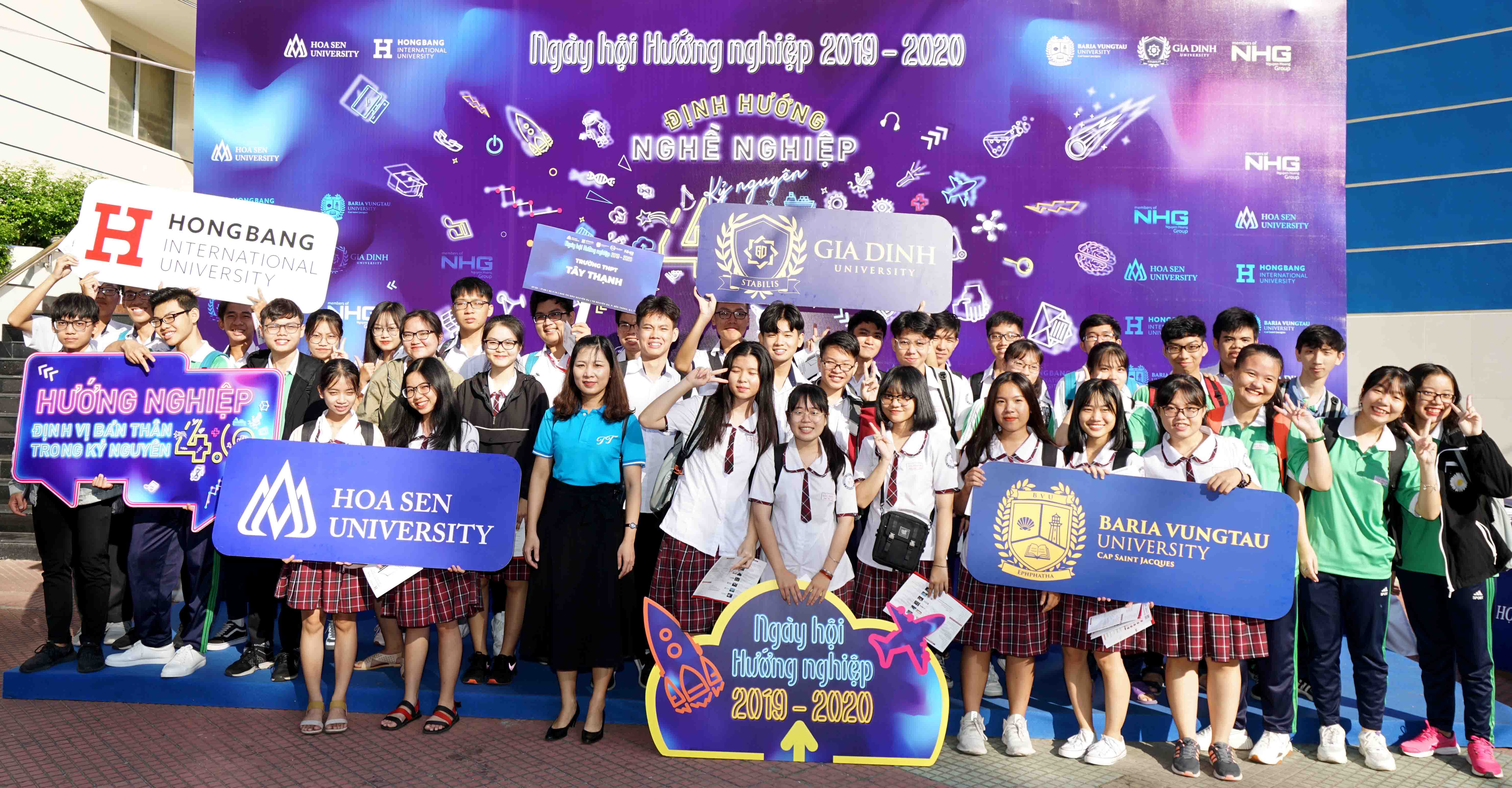 Lots of students participate in vocational programs
In addition to the career counseling program, four NHG universities including Hoa Sen University (HSU), Hong Bang International University (HIU), Ba Ria - Vung Tau University (BVU), Gia Dinh University (GDU), created admissions areas to introduce helpful information about the universities' training program and learning environment.
Choose a field, a career or a university first?
Mr. Phan Van Giang, HSU lecturer said that it was necessary for students to discover their abilities, decide what they like, what kind of people they would like to become in the future. He recommended that students should choose a career first, then choose a field and look for a college that could train students in both.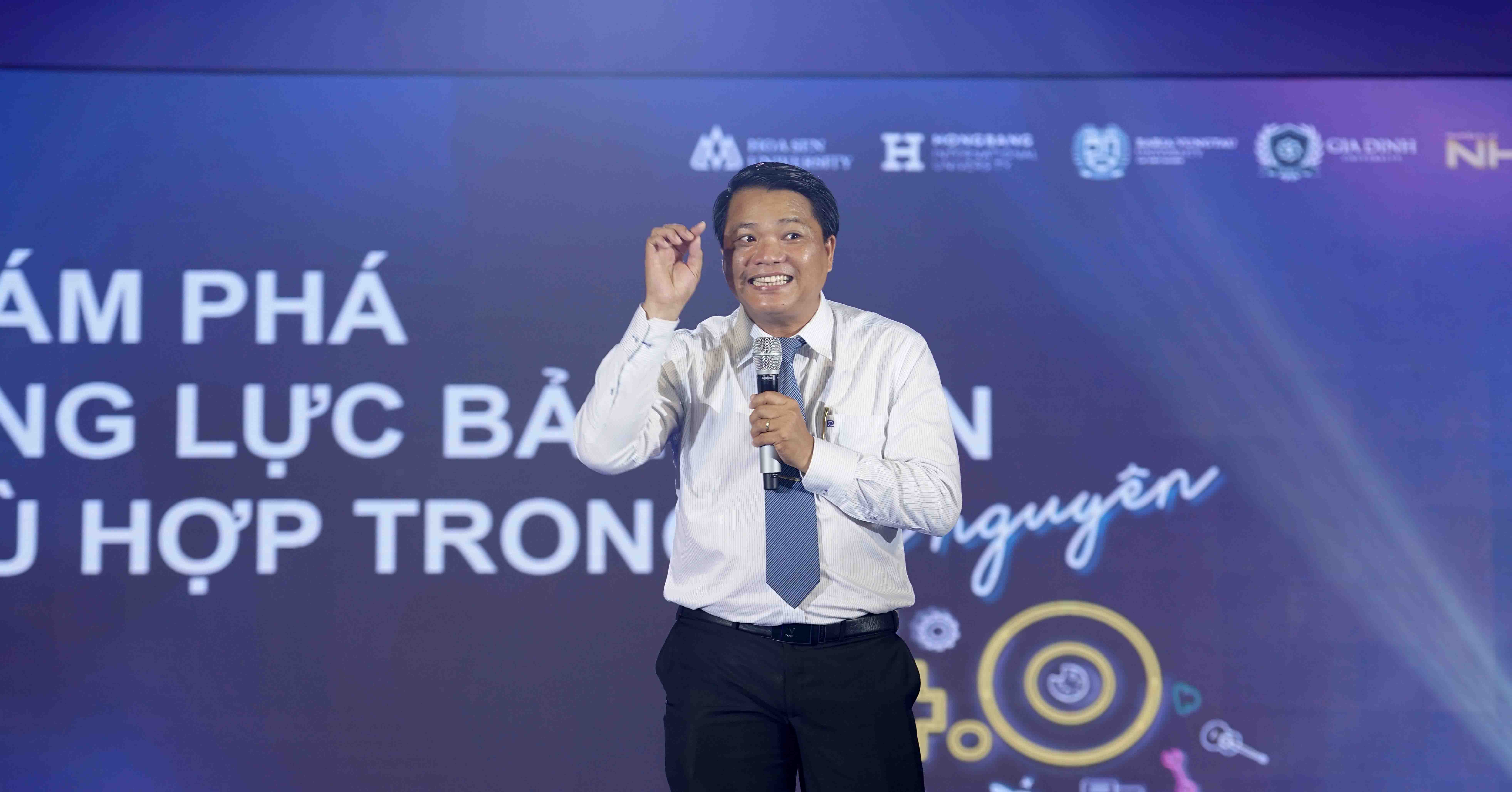 ​​​​Mr. Phan Van Giang shares his secret to choosing a career and choose a field
He also noted that students should choose a career in a field that was in accordance with family conditions and social needs. To make the best choice, students and parents need to choose the intersection point among three conditions. In addition, students need to be well-equipped with knowledge; skills; foreign languages; technology; and especially the attitude to succeed in the future.
Dr. Tran Duc Canh - member of the National Council for Education and Human development, also shares the same opinion. According to him, career counseling is one of the most important decisions in everyone's life. Choosing a career that suits your interests, skills and values will increase your chances of success and a happy life.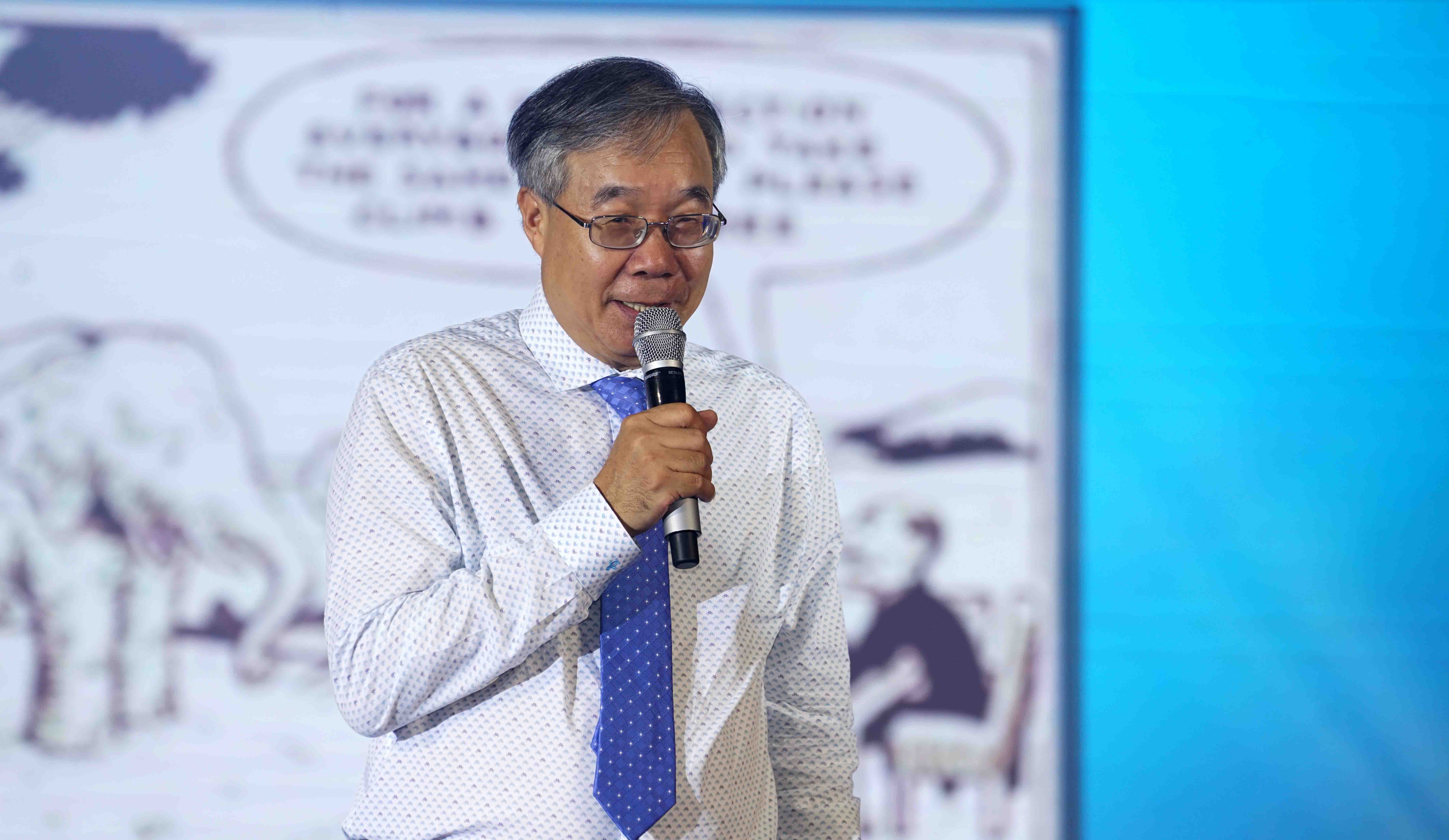 Dr. Tran Duc Canh is in the talkshow with the students

Passing to university: not enough
According to Dr. Tran Duc Canh, students should not just set goals for college, because college is just a prerequisite for the future ahead. Students need to determine what will the next 40 years of their life be like, there by clearly planning their future. People with good careers can use the "waking time" in the next 40 years effectively.

He also gave an estimate of the odds to choose a great job and perfect career. Accordingly, the decision based on planning and well-prepared accounts for 70%; this rate is only 25% intuitively and randomly only 5%.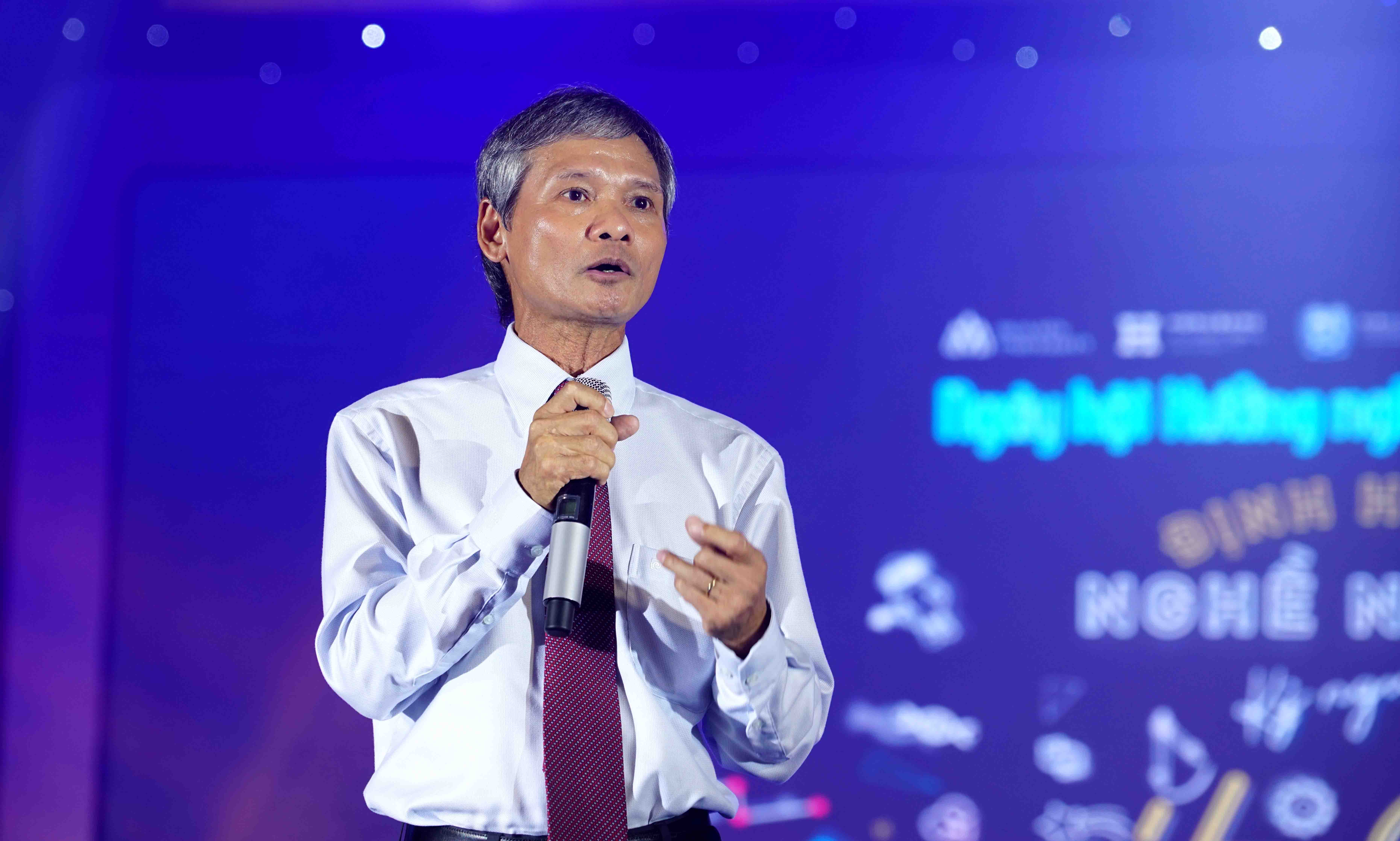 Dr. Truong Van Phuoc talked about the choice for the future
Meanwhile, Doctor of economics Truong Van Phuoc - former acting Chairman of the National Financial Supervisory Committee, member of the Prime Minister's Economic Advisory Group, offers a new perspective for students. According to him, no choice is completely wrong, college is not all.
"Society is constantly evolving, your choices may not proper today but not sure tomorrow. Now, society is the 4.0 era, but the future will be 5.0 or 6.0. Students should consistent with their choices and constantly improve and renew themselves to suit the needs of society", Dr. share.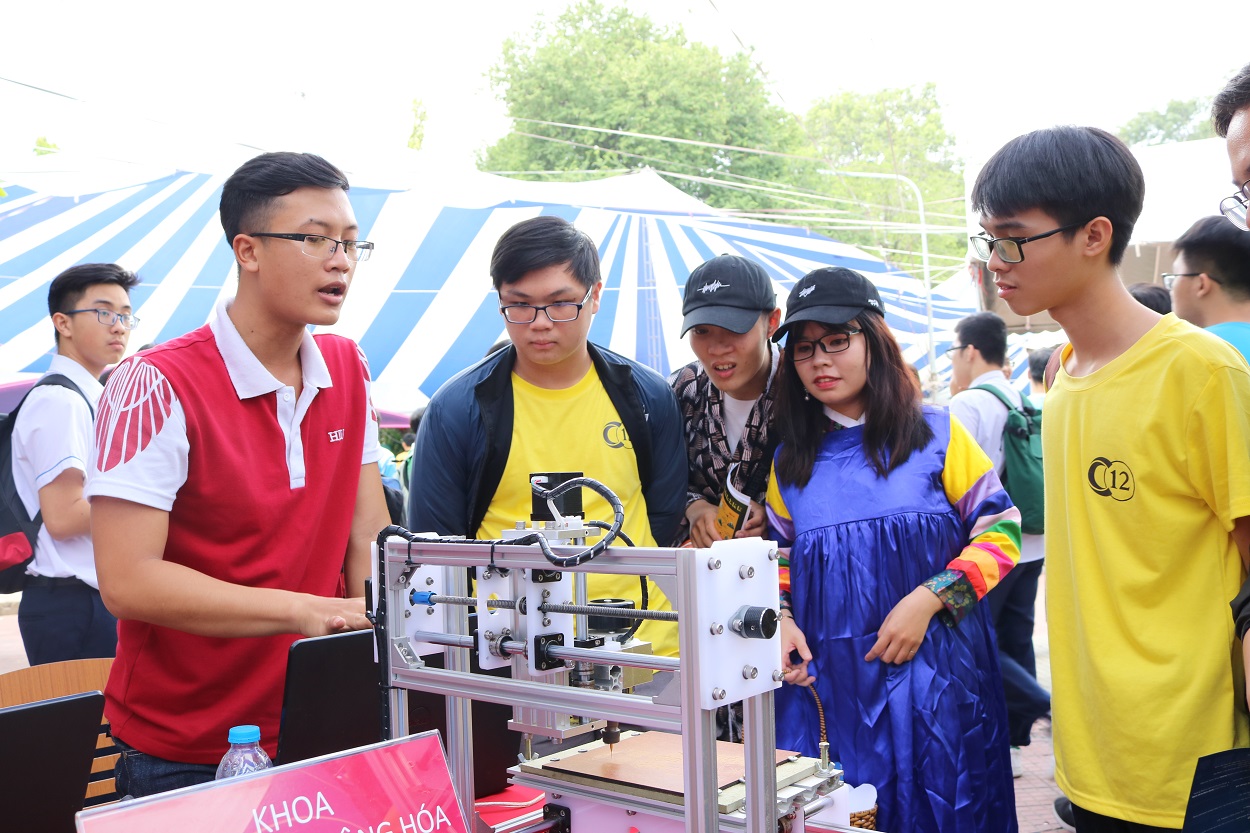 HIU's students introduce electronics - automation to students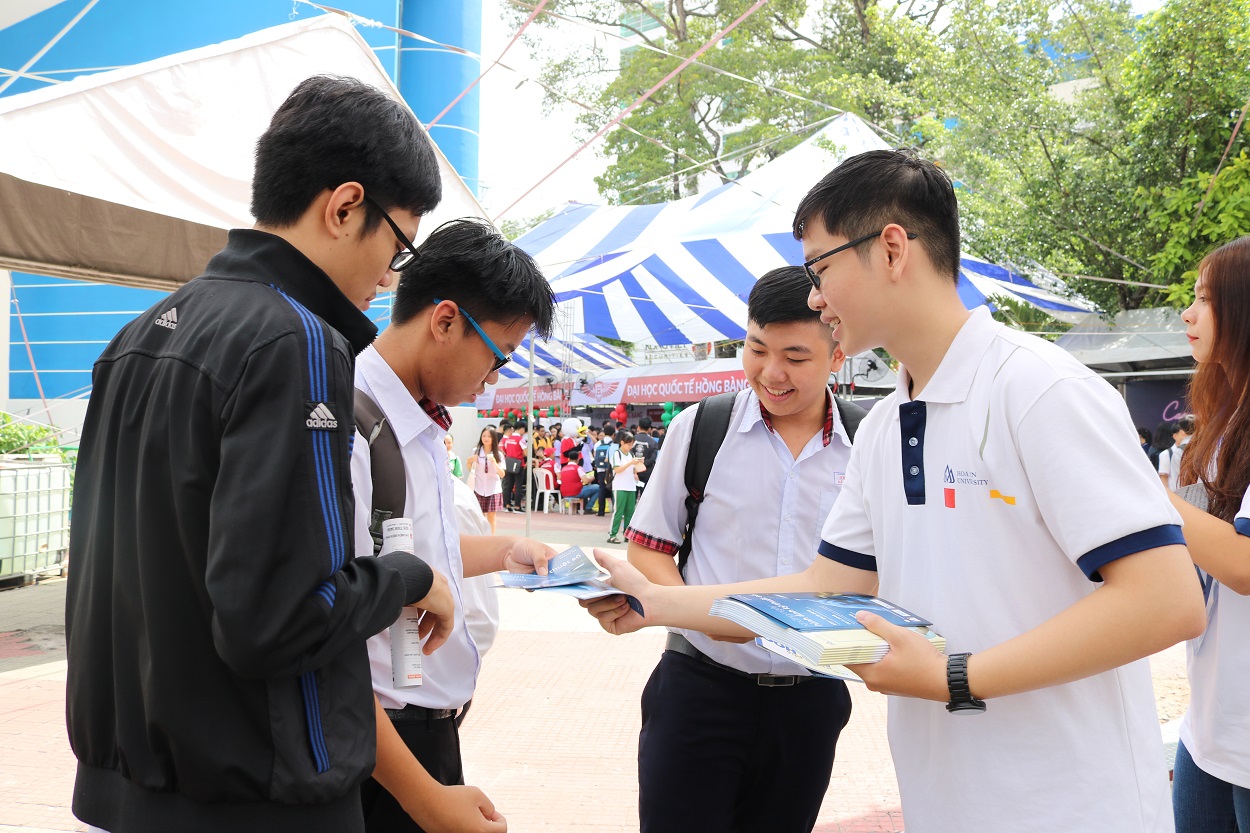 Students introduce HSU's consulting booth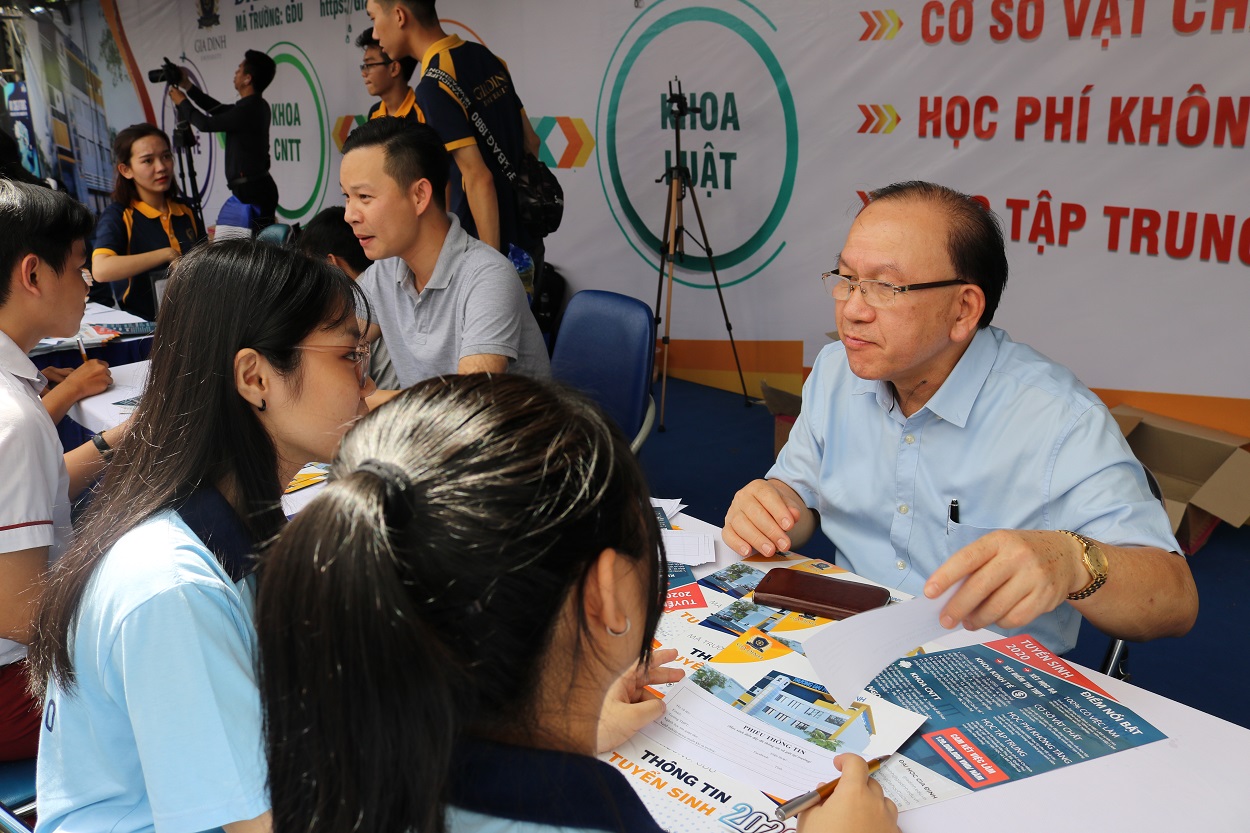 Dr. Ha Huu Phuc - Principal of GDU directly answers student's question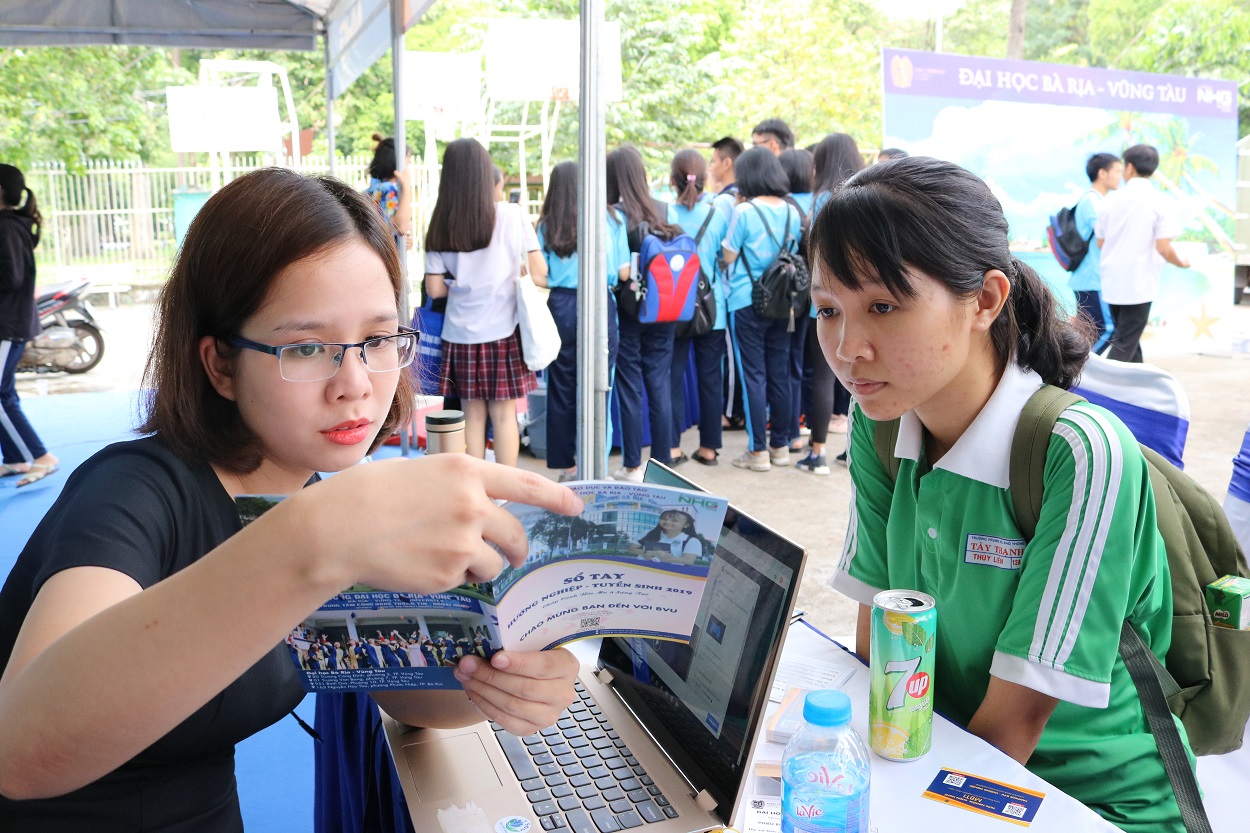 Tay Thanh High School students learn about BVU
BRANDING AND COMMUNICATIONS DEPARTMENT