PARTNERSHIPS AND AFFILIATIONS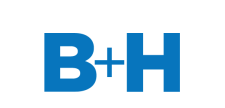 B + H Architects is Canada leading architectural design unit in the world, has 65 years of experience in designing and planning globally and a team of experienced designers. B + H has been involved in designing many global school, education, training and research projects such as University of British Columbia - AMS Student Nest, University of Toronto - Jackman Law School, Mohawk College, University National School of Singapore (NUS), Doha Arab Center Research Institute, etc.
On July 25th, Nguyen Hoang Group (NHG) signed a strategic partnership agreement with B + H Architects Group (Canada) to develop the International Education City (IEC) project chain in the provinces of Vietnam. In addition, B + H Architects will coordinate a team of experienced and fully qualified experts to bring a world-class, harmonious design plan in the Vietnamese context.