PARTNERSHIPS AND AFFILIATIONS
Junior Achievement Vietnam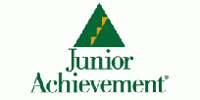 Established in 1919, Junior Achievement (JA) is a world leader in providing business education for students from the elementary to upper secondary levels to equip them with the concepts of business and finance through experiential courses and based on practical experience. JA has a large scale covering 122 countries, including Vietnam.
On the afternoon of September 20, 2017, Nguyen Hoang Group (NHG) and Junior Achievement Vietnam (JA) signed the memorandum of understanding for strategic cooperation program "Creating Young Entrepreneurs".
According to the memorandum, the two sides will work together to develop the "Young Entrepreneur Creation" program, which includes JA certificate courses for grades from kindergarten to high school and advanced will be college.