PARTNERSHIPS AND AFFILIATIONS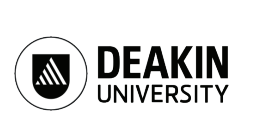 Deakin University, established in 1974, is one of 40 Australian public universities. Currently, there are about 60,000 students with nearly 15,000 international students (accounting for about 25%). The school is highly appreciated for its flexible curriculum, modern facilities, advanced educational technology, attentive student support services and more than 550 courses for students to choose.
On May 31st, 2019, Hong Bang International University held the signing ceremony of cooperation between HIU and Deakin University (Australia). Accordingly, graduates of the affiliate program will receive a double degree, one from Hong Bang International University and one from Deakin University.