PARTNERSHIPS AND AFFILIATIONS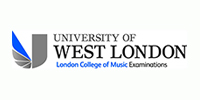 Founded in 1887, London College of Music - LCM is the UK's leading music academy. The school owns a music examining system called the London College of Music Examinations (often referred to as the LCM Examinations). This is one of only four music examinations across the UK to be accredited by the British Education Quality Assurance System.
On the morning of December 9th, 2017, Nguyen Hoang Group (NHG) signed a cooperation agreement with the London College of Music (LCM) to implement an international standard music training program for high school students of NHG's education system. With this cooperation, NHG has become the first education group in Vietnam to apply international music teaching curriculum.