PARTNERSHIPS AND AFFILIATIONS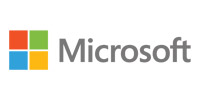 Microsoft - the largest software company in the world, is a US multinational corporation specializing in developing, producing, trading in software copyright and supporting a wide range of computer related products and services.
On June 15, 2017, Microsoft and NHG signed a Memorandum of Understanding of strategic co-operation to develop modern school systems. Accordingly, the two corporations will together develop modern and creativity encouraging education environment, specifically: Standardizing the collaboration system with Office 365 ProPlus, deploying the Microsoft Imagine Academy and Microsoft Imagine program, connecting to the Microsoft Education Community (MEC), Microsoft Dynamics Academic Alliance (DynAA) and synchronizing the IT platform towards the modern school model (e-School / University).